Top 5 Picks Round Up - Georgina Cave of Cave Interiors
We were delighted to kick of our Top 5 Picks of 2019 with Georgina Cave of Cave Interiors.   We loved her choices which were a great representation of both her style and the members of Chelsea Design Quarter.   You can read her interview ahead of her picks here, and below is a round up of her choices.
"Inspired by 17th to early 20th century motifs from the Ancient Silk Route, The Rug Company have revived a classic favourite with this lovely collection bringing modernity through the colour choices and techniques.  This particular rug would work beautifully not only in a restored historic home, but equally in a more modern setting where old and new can be combined to great effect."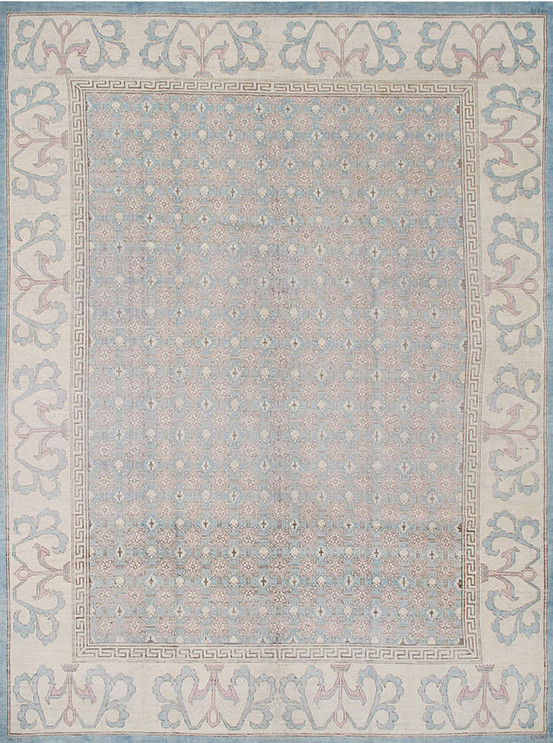 Samarkand rug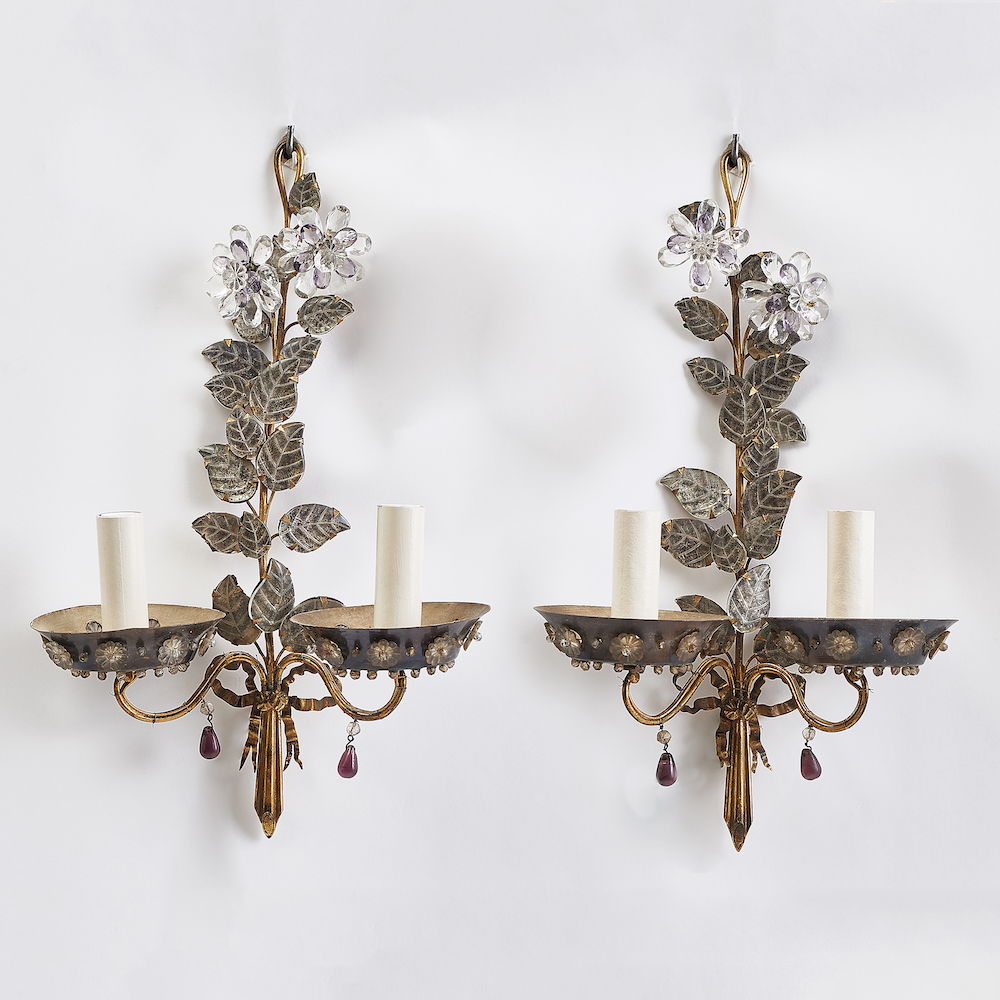 Pair of French Bagues style glass and amethyst drop wall sconces 
Waterworks – RW Atlas Pot Filler
"After visiting a dear friend's beautiful home in the US for the first time many years ago I had always wondered why us Brits hadn't caught onto the pot filler, so was delighted when Waterworks brought it to the UK. Their RW Atlas ticks the boxes both in form and function, and I particularly love it in an aged brass finish, although the nickel is equally lovely."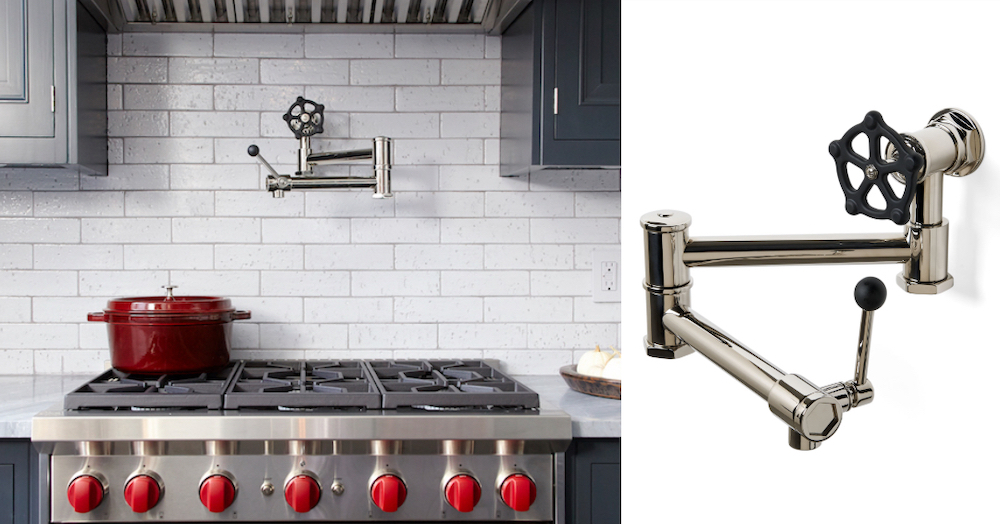 RW Atlas Pot Filler
"The Lily tables have been a favourite of mine since their launch a few years ago now. I particularly love the patinated steel version for the raw quality it lends to the piece. It looks beautiful as a single side piece skimming over a sofa arm although the various sizes also make it an easy item to group together for both practical and aesthetic purposes."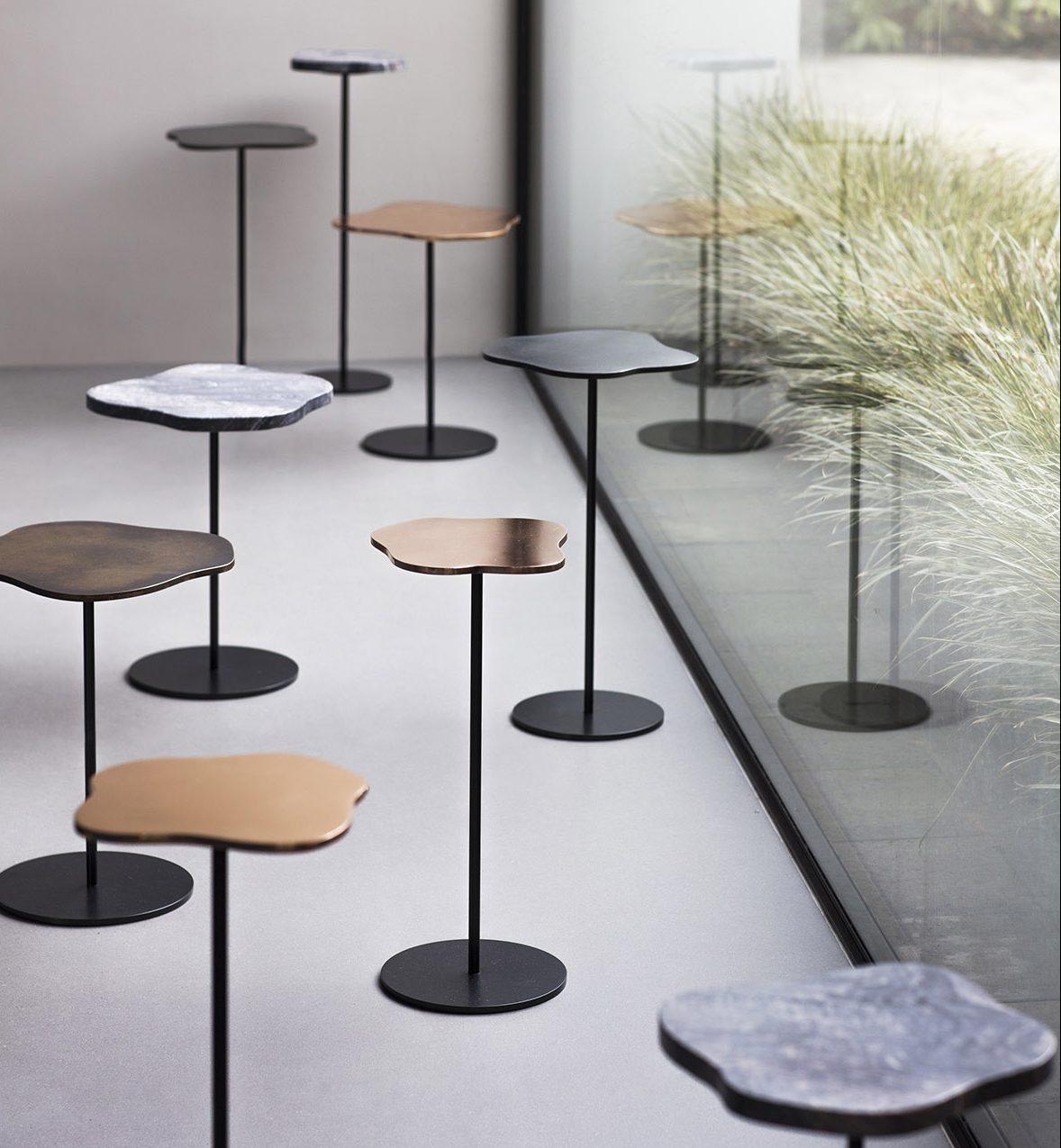 The Lily Table
Bert & May – Mota reclaimed encaustic tiles 
"I have been using reclaimed encaustic tiles for many years now, often sourcing them from France, Spain and beyond, so when Bert & May launched their collection of old and new encaustic tiles a few years back, I was delighted. I have chosen the Mota reclaimed tile as its strong geometric pattern inspired their Majadas design which we used in several colour ways to great effect in our Lewes Georgian restoration house project. Therefore both old and new versions of this lovely pattern can be sourced, opening up endless possibilities for its use."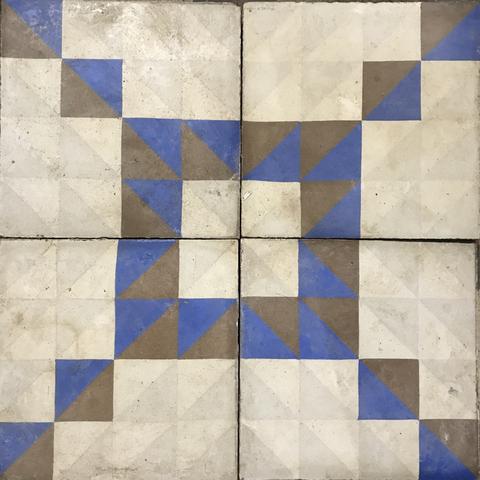 Mota- reclaimed encaustic tile
Thank you again for taking part Georgina.  We love the overall selection you made and also love the examples of your projects highlighted in you interview.