Round up of Top 5 Picks with Helen Bygraves and Jenny Weiss of Hill House Interiors
We were delighted to welcome Helen and Jenny of Hill House Interiors to our Top 5 Picks series.   We've really enjoyed sharing their picks which we thought reflected their design style really well.  They chose a number of companies and pieces that they use time and time again, and that shone through in what they had to say about each choice.
If you missed their Q&A you can catch there here, and below is  a round up of their choices.
Tom Faulkner – Fitzroy & Boulder Console Tables
"Their Console Tables are standout additions to any scheme, and the Fitzroy and Boulder (particularly with dark bronze metal work finish) are our favourites – they demonstrate Tom Faulkner's unmistakable signature style, and have such an arresting sculptural form."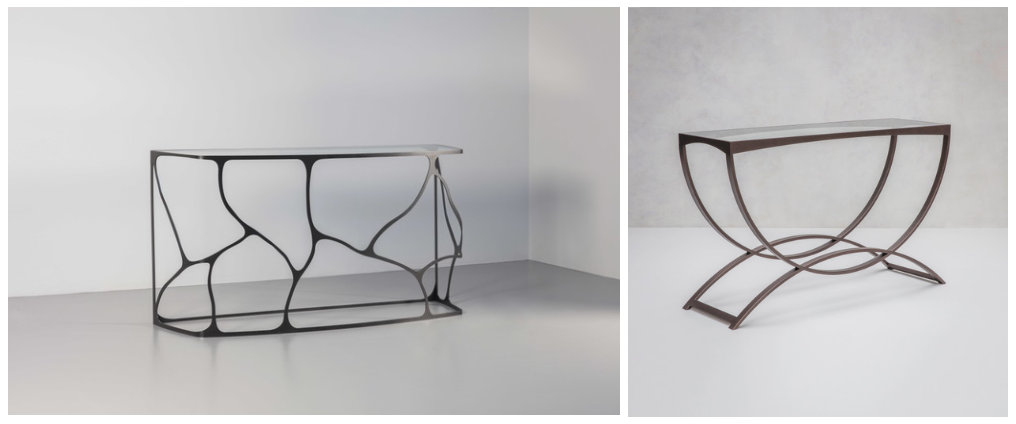 Boulder & Fitzroy Console Tables
Crucial Trading – Harmony Herringbone Sisal
"They have a great range of versatile floor coverings, that are completely adaptable within a variety of schemes. Most recently we have used the Harmony Herringbone Sisal carpet to perfectly finish an apartment project in Mayfair."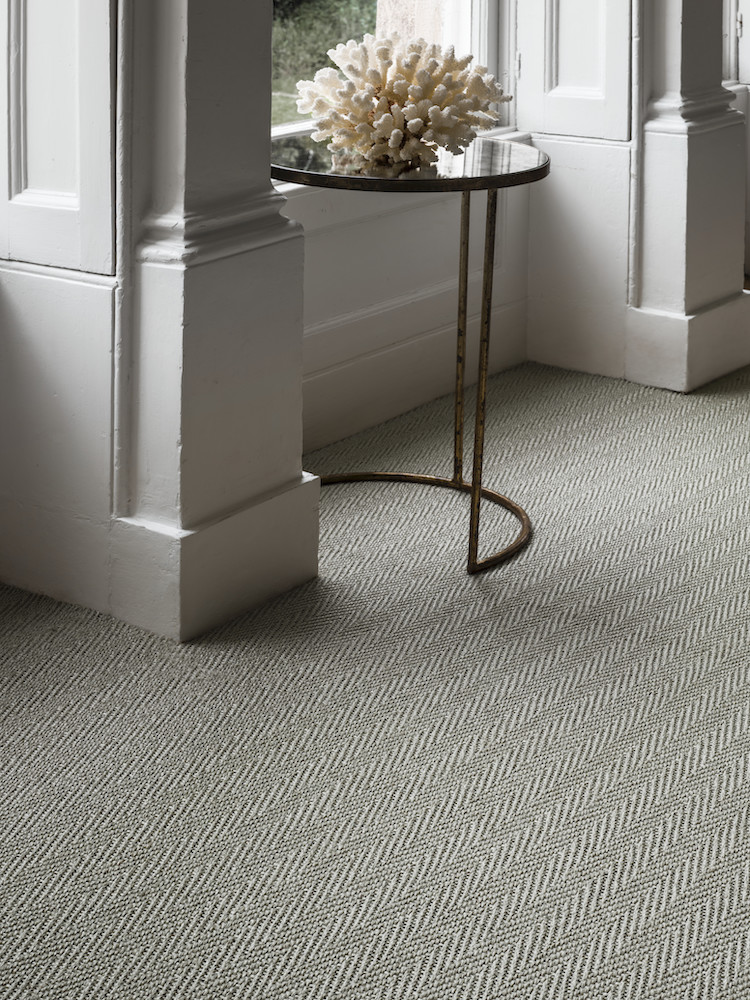 Harmony Herringbone Sisal
Tatiana Tafur – Handwoven Metals
"A fellow pioneer of the luxury interior! We particularly favour Tatiana Tafur for their wallcoverings – the Handwoven Metals range is just exquisite. It's hard to choose a favourite, but the Pure Silver is an artisanal triumph!"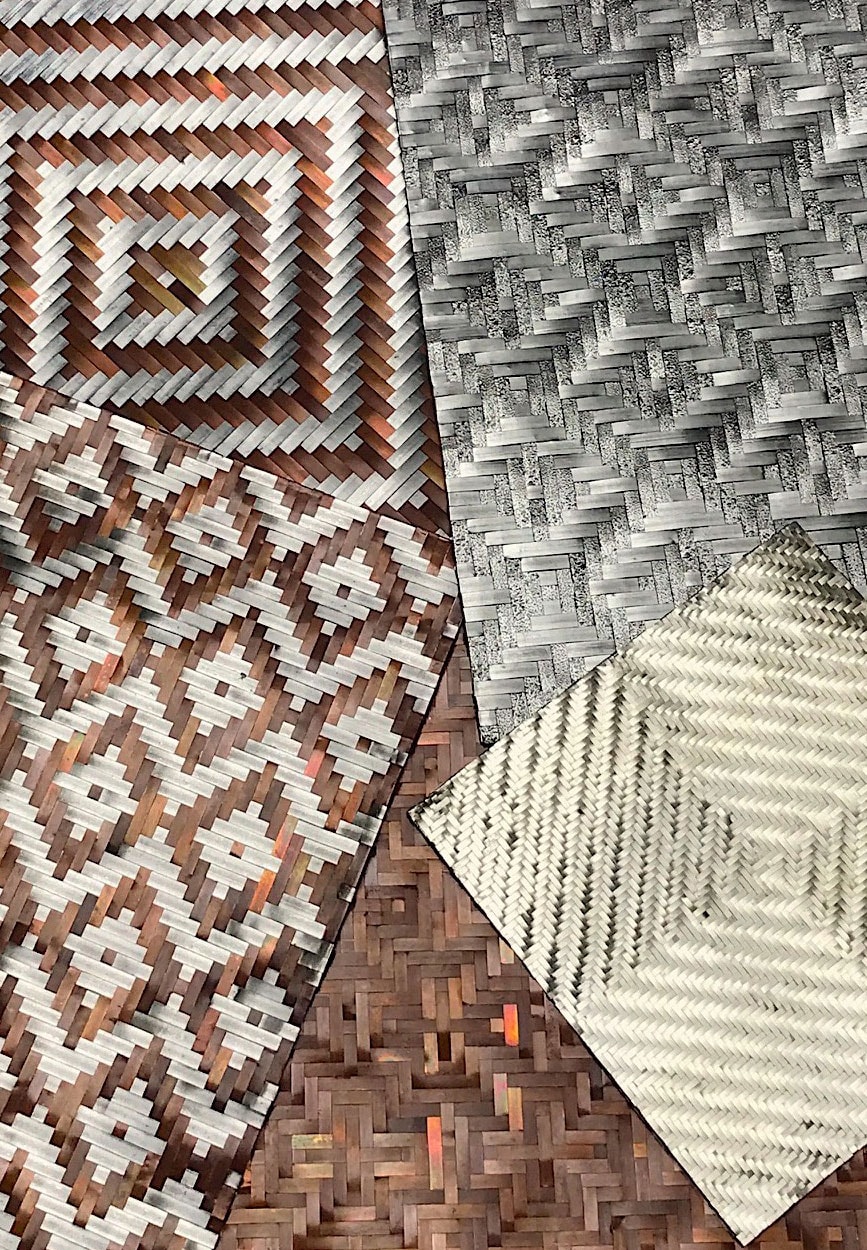 Handwoven Metals - Pure Silver bottom right.
Waterworks – Studio Express Highland Mosaic
"We are long term admirers of Waterworks, for their design expertise and industry heritage. The perfect fusion of form and function, utilising the very best of tradition combined with pioneering ideas to create stunning tapware and showerheads – and we also love their range of tiles. With art deco a long term passion of ours, we love monochrome tile designs, but their Studio Express Highland Mosaic is a softer option in white and grey."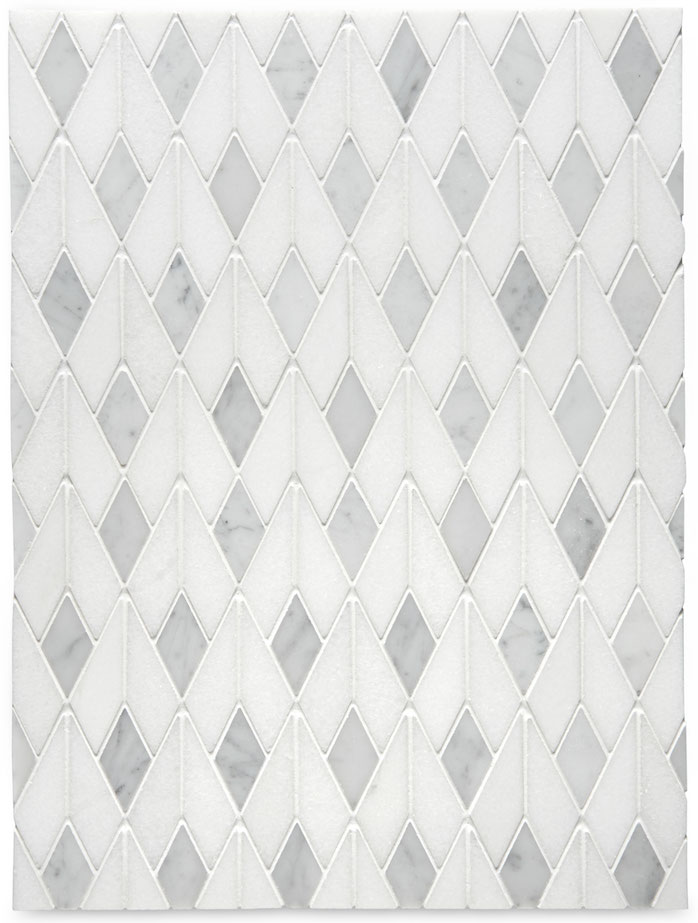 Studio Express Highland Mosaic
Haute Deco – Sensation Door Knob Range
"We regularly use Haute Deco's handles, as they stand out from the crowd as truly inspirational in the world of ironmongery. Their Sensation Door Knob range is regularly specified by Hill House – either bronze hammered finishes or shagreen encased in resin."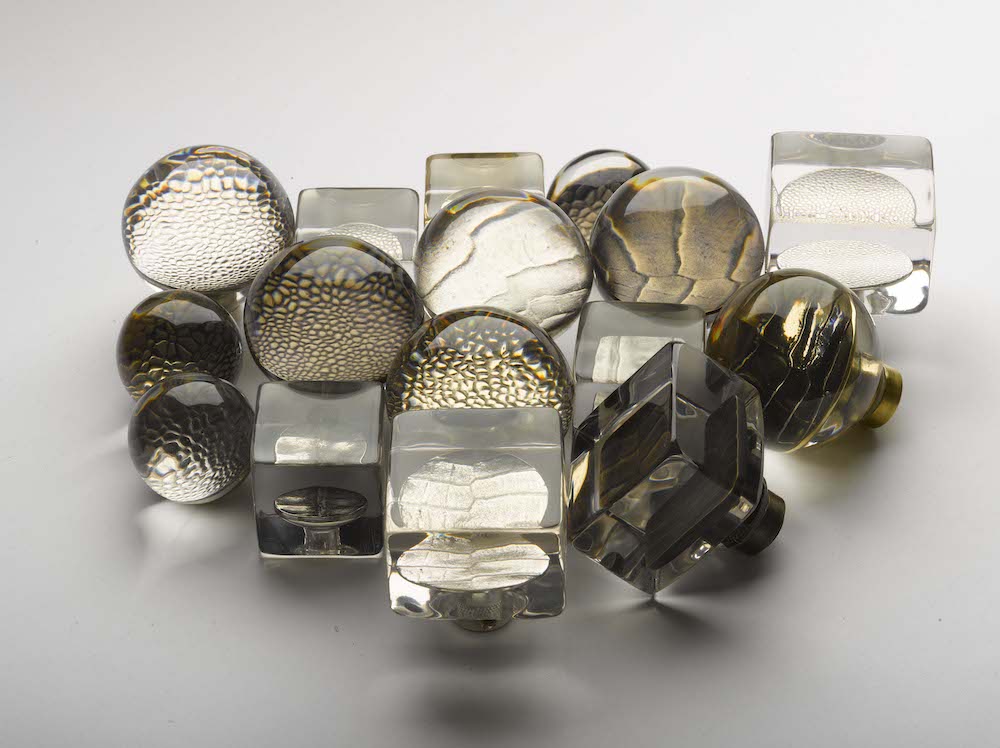 Sensation Door Handles
Thank you again to Helen & Jenny for taking part.  We really enjoyed working with you and look forward to seeing you in Chelsea Design Quarter again soon!