Results of the Autumn Raffle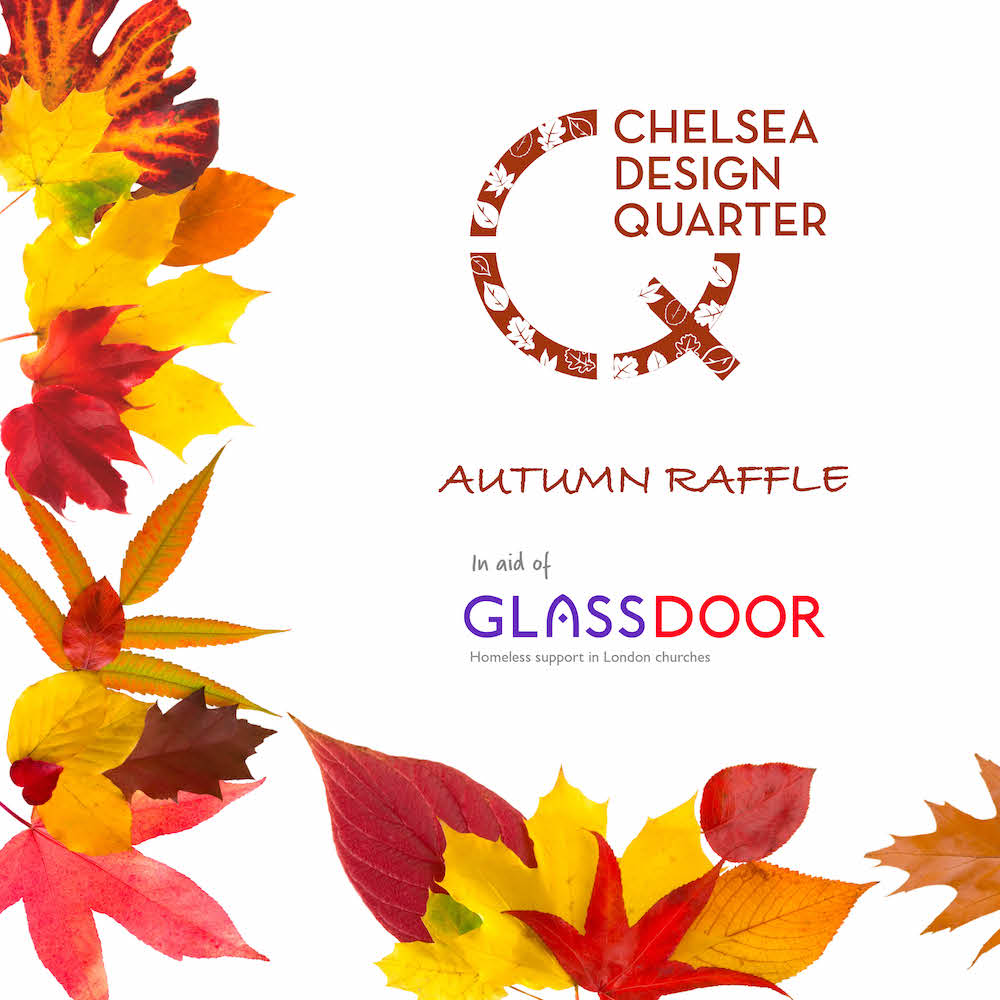 We have been delighted with the response to this year's Autumn Raffle in aid of Glass Door homeless charity.   We have raised £3,605 which means that in the last couple of years we have raised over £10,000 for the charity.
A reminder that you can read our Q&A with their CEO Lucy Abraham here, you can also read about why we chose to work with Glass Door and the important work they do here.
You can view the draw for the raffle on our IGTV.  Full results are as below.  All winners have been contacted directly.
List of Prizes & Winners:
– Coach House – Ceramic Vase with an RRP of £280 – won by Jack Slater.
– Crucial Trading – a Bespoke rug up to a RRP of £500 – won by Lissie Macfarlane.
– Deirdre Dyson – A 1.5 x 1.5m hand knotted rug, worth £2950, and a copy of Deirdre's book 'Walking on Art' – won by Graham Frazer.
– George Smith – A Mohair Soho baby Buttoned Drum in fabric of choice – won by Anna Maria Kennedy.
– Guinevere – A cushion made from French C19th linen inset with an unusual purple African Yoruba worth £250 – won by Camilla Balmer.
– John Cullen Lighting – Lighting Design to the value of £1000 – won by Oli Haynes.
– Knots Rugs – 17th Century Modern Skull Cushion. Worth £195.  Won by Judy Graham
– Robert Langford – An upholstered headboard from their collection, made in the clients own fabric or select from one of our house fabrics. Won by Patrick Foley.
– Tatiana Tafur – a Velum Box – won by Aristea Koukadaki.
– The Rug Company – 2 x Coral Tilt Cushions (RRP £75 each) – won by Gay Badgett.
– The Shutter Shop – a £500 voucher – won by Henrietta Holroyd.
– Tom Faulkner – Galena vase in one of their specialist finishes.  Worth £860.  Won by Kate Aslangul.
– Waterworks – Luxury Hamper of accessories – won by Marc Weaver.
Congratulations to all winners and thank you again for all the support from the members and those who bought tickets.