Q&A with Reisa Elden - Head of Global Partnerships for Ivy.co
Reisa Elden is the Head of Global Partnerships for Ivy.co, who are partnering with CDQ on our Autumn Event.   We recently sat down with Reisa to ask her some questions about her background, her role at Ivy and how their platform can benefit designers.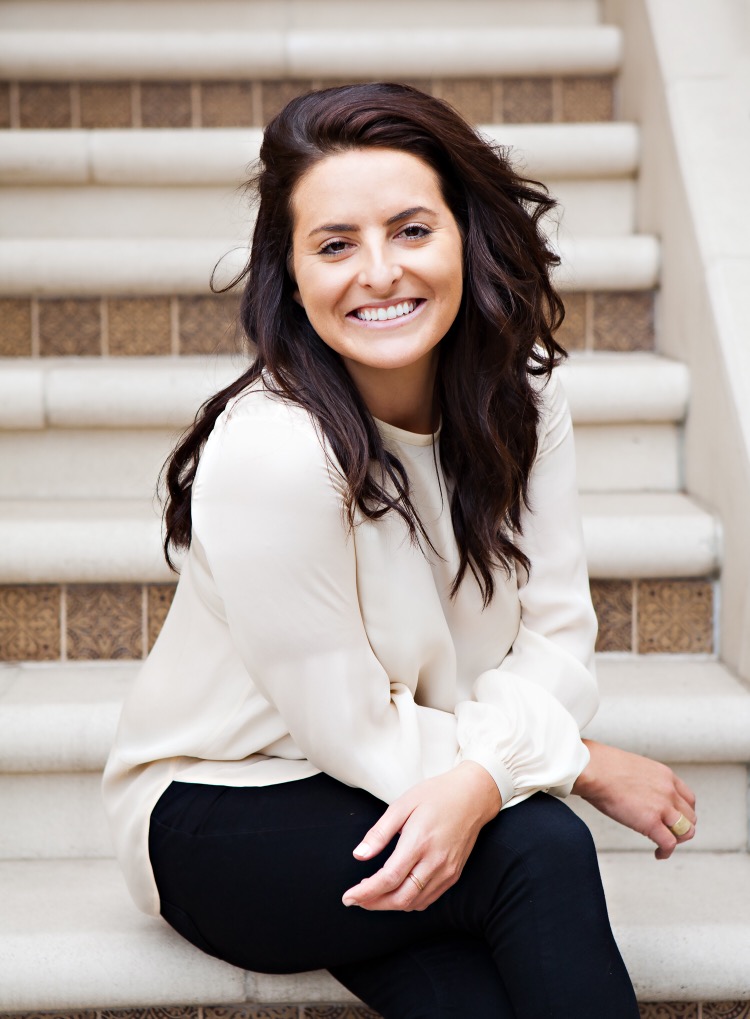 Reisa, firstly, thank you for taking the time to answer some questions.  Perhaps you could tell us a little about your background and how you ended up in your current position at Ivy.co?
This is a great starting point.  I started my career as a retail buyer and when I crossed over into the world of interior design, I was surprised to find that there wasn't one consolidated tool to run our business.  On top of that, I didn't have a community to lean on to ask for advice. I dreamed of being able to utilize a software that could understand my workflow and become my virtual assistant.  Upon my long hunt for the perfect tool that would centralize my workflow, I came across Ivy. I began speaking with Ivy co-founders, Lee Rotenberg and Alex Schinasi, about what they were building, a business and project management platform where interior designers and other home design companies could run their entire business.  I felt so inspired and knew I wanted to join them in their mission to empower design professionals to run their businesses more efficiently.
As well as working with an amazing portfolio of companies throughout your career, you also have the experience of having worked at a boutique interior design firm.  Do you think this experience helps in your current role when thinking about Ivy works for designers, many of whom are self-employed?
Having experienced the pain points of running an interior design business myself – setting up a design firm, trying to configure a profitable business model, hiring a specialized bookkeeper for interior design, scaling our team – I have a deep connection to our design community.  Self-employment can be severely isolating and with Ivy, you have designers across the globe who can share experience and expertise on everything from getting a better price on a piece of furniture, to finding a discontinued fabric, to managing a client crisis, and more. It's incredible to see designers helping fellow designers propel their businesses forward.  What's more, Ivy helps with product sourcing, creating proposals, sending invoices, time billing, and supplier purchasing. Reporting, project tracking, time and expense management are also extremely integral elements of the platform that helps firms manage their businesses more efficiently. If only I had had Ivy, I might still be managing a design firm!
Are there any stand out moments in your career of which you are particularly proud?
This is a fun question to answer! When I first started at Ivy, we would receive requests from designers internationally asking if they could use Ivy.  We even had one one UK-based firm who was so enthusiastic about the product that they used the U.S. version and converted the dollar signs to pound signs in a PDF editor!  My proudest moment to date is Ivy launching localized offerings in the UK, Australia and Canada and being able to connect with designers in each country.
We know you travel extensively – do you have a favourite destination that you would like to return to?  And are there any still on your bucket list?
It is true – a lot of my time is spent on the road meeting with home design professionals, networking at local events with industry professionals and suppliers, hosting lively panel discussions, educating the design community, and attending trade-shows.  This year I was fortunate enough to visit Sydney, Australia, which was on my bucket list, and I would love to return. Bali, Sri Lanka, Thailand, South Africa are also on my list. Two other favorites are Tel Aviv, where we have an office, and the English countryside, which I was able to visit after our Ivy UK Launch Party.
You have the advantage of working in the design industry without necessarily being a designer yourself.  How do you think that affects your personal style?
Even though I attend several trade-shows and interior design markets across the globe, it is rare that I get a chance to check out new products. Thus, I turn to all of my lovely designer friends and their Houzz profiles for inspiration.  It also helps to have a partner who is a custom-home builder and can help put my wildest design dreams into fruition rather quickly.
What does 2020 hold for Ivy.co?  And for you personally? 
We don't talk about future plans but we are always looking for new ways to help home professionals manage their end-to-end business, so stay tuned for updates!
Thank you for your time Reisa, it was great to learn a bit more about you and your background!  Ivy.co have kindly offered a 1 year free subscription as one of the prizes in our Autumn Raffle – more information on which can be found here.