Q&A with Jan Erika
Jan Erika is the epitome of creative.  A former professional Cellist  she changed careers to follow a different creative calling and set up Jan Erika Design.  She creates bespoke artworks and design for any surface – from a canvas to a jacket, a chair to a gin-bottle – she has embellished and left her unique & colourful mark on just about any type of surface you can think of.  
Jan was involved in a collaboration with Deirdre Dyson and Stephenson Wright that took place around our Autumn Event last year.  She also hand-painted the bottle of artisian gin that Stephenson Wright donated to the raffle.
We sat down with Jan in a bid  to learn a bit more about her background, her ethos and her plans for 2020 – including a very exciting new project…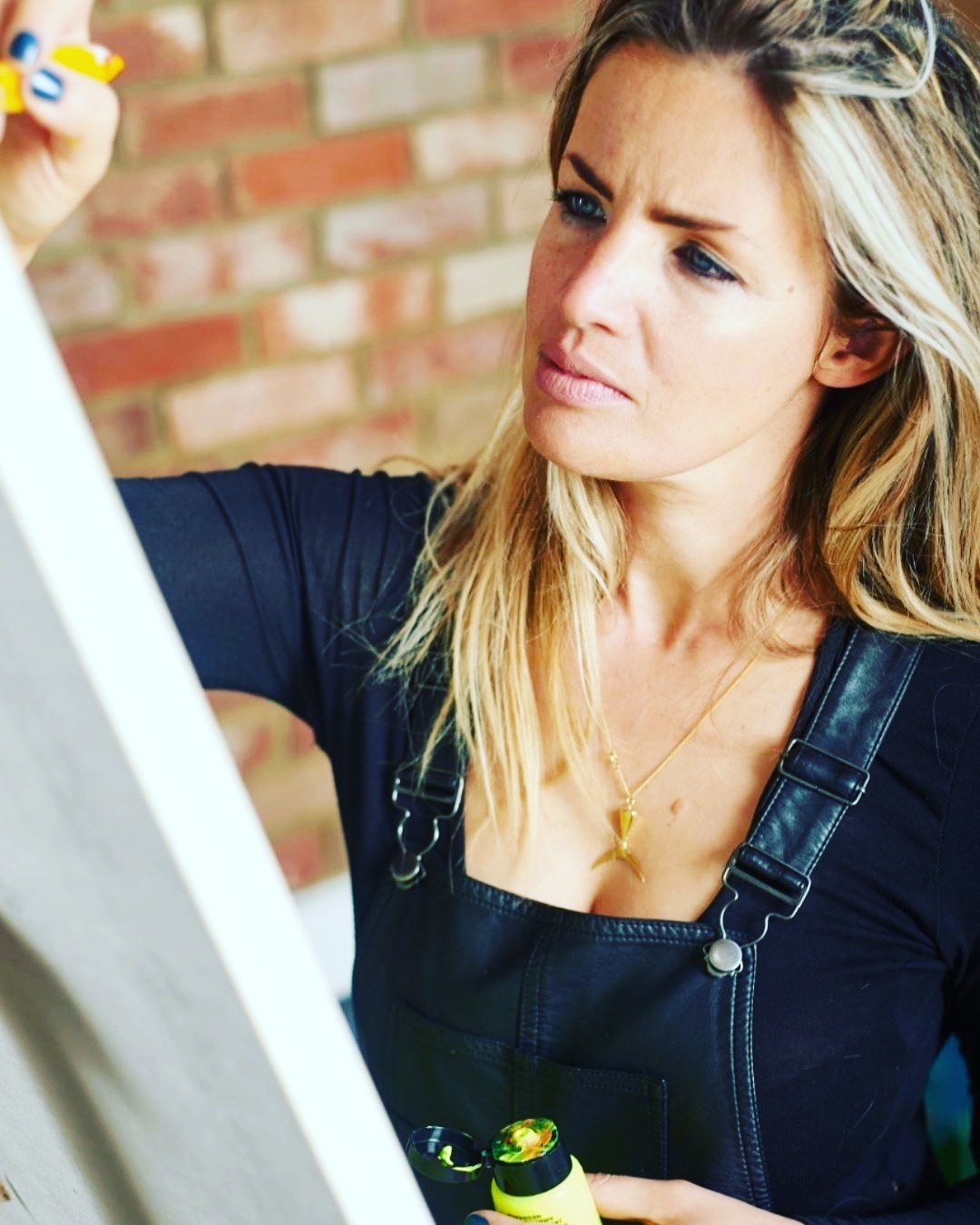 Jan, thank you joining us.  Firstly, why don't you tell us a bit more about your background and how you came to switch from music to painting?
I showed some early promise at music, so that was the direction I was encouraged to follow. But to tell the truth, whenever I was in a lecture, maybe learning about Bach or Vivaldi, my mind was always drifting away to the fabric of the lecturer's dress, or the colour of her shoes. From a very young age, I was fascinated by colour and shape. But music it had to be, and I studied hard with my Cello'  until I became and orchestra player. This was in Singapore, and when I returned to England, I was a full time Mum to my two boys, and also a private music teacher. But the boys are in their teens now, and a year ago I started to doodle once more. This has quickly become a full time passion, and now I am a full time artist designer.
What is your favourite medium to work with?
I use gouache and acrylic, but the choice is almost entirely dictated by the surface on which I am painting.
How would you describe your style?  Do you follow a particular school of art? 
I have very eclectic taste, and it is impossible to say that I follow a style. My head is always buzzing with ideas. I visit museums, galleries and exhibitions, and inspiration will come from the most unexpected source.  It could equally be Monet, Putin, a fabulous building or even a piece of music.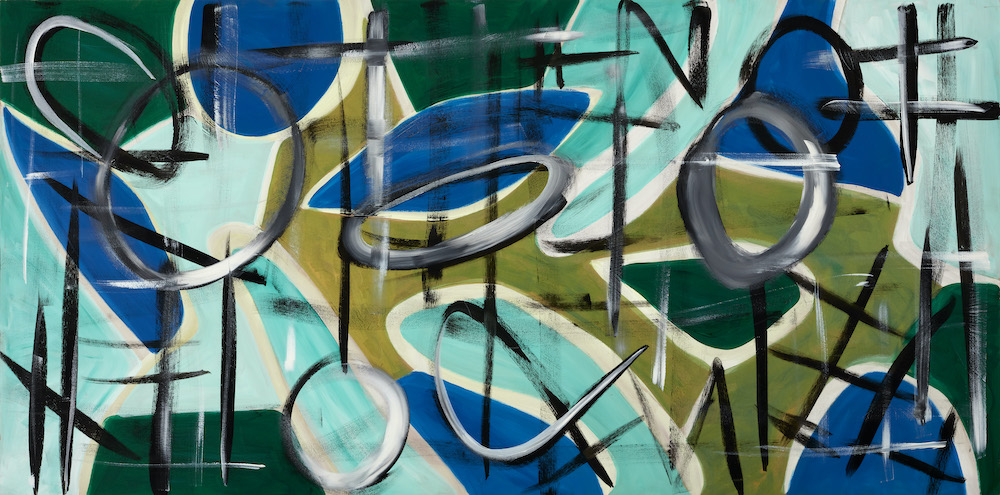 You've worked on some incredible projects already – are there any surfaces that you are itching to add your mark to? 
Oh yes!  I want to paint a Bentley GT. And a car I have always hankered after is a Mercedes G Wagon. I would love to paint one. I am particularly excited by new projects and building surfaces.
I am also really intrigued by the idea of designing for a completely different medium such as weaving or textiles – I'm excited by the idea of seeing how my designs would translate into a different format!
What is your ideal commission to receive?  
My ideal commission is unusual, left brain, with a client who inspires me with their own enthusiasm.  Recently, I painted a whole room for a client in Petworth, and the result was lovely. Very proud of that.
Do you still have time to paint for fun?
You know, I am terribly lucky to do something that I absolutely love. Work isn't a hardship for me,  it is a delight, so I paint for pleasure every day of my life.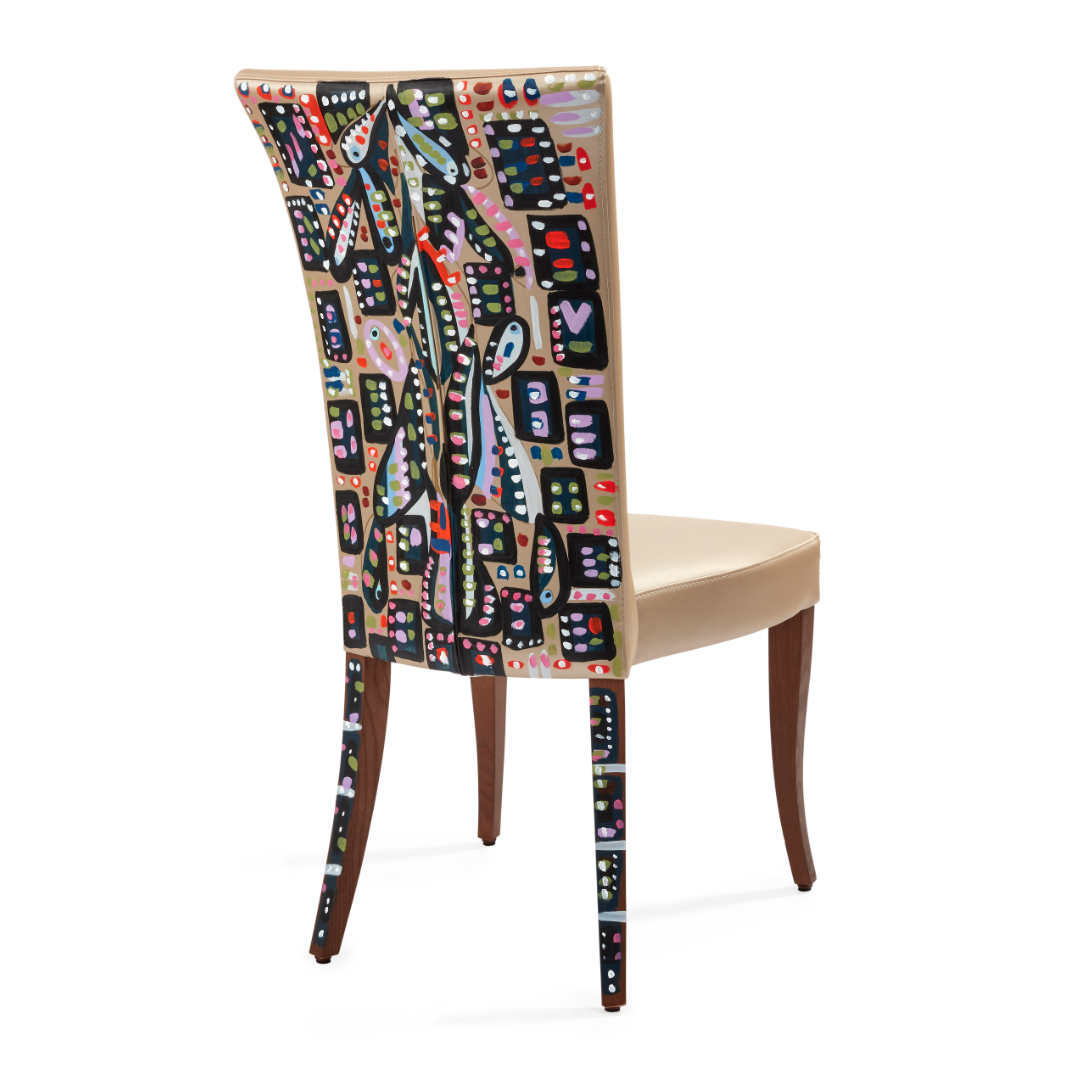 Tell us a bit about your typical day?  Is there such a thing?
My typical day starts at about 4 o'clock. I have taken over the spare bedroom for my studio, and I go straight there and paint until I have to take the boys to school. Then, it's back to the painting, or off to meetings with clients or agents. School run again at 4.30, family stuff till about 7pm and then back to painting until bed. 7 days a week! Actually can't get enough.
What are your plans for 2020? 
For 2020, it's more of the same. The commissions are coming in thick and fast. Last week I flew to Atlanta to a major retail show; I was invited by a client for whom I have produced a range of Melamine in a very bold design! Tomorrow, it could be meetings in Chelsea or designing a pattern for a cabinet – Charleston style. I am very grateful for all the work l have received and looking forward to future projects.
I also have a very exciting project which is in its early stages – it will be very close to home for Chelsea Design Quarter and one of your members… Stay tuned!
Thank you for taking the time to talk to us Jan, we can't wait to see what your exciting new project involves…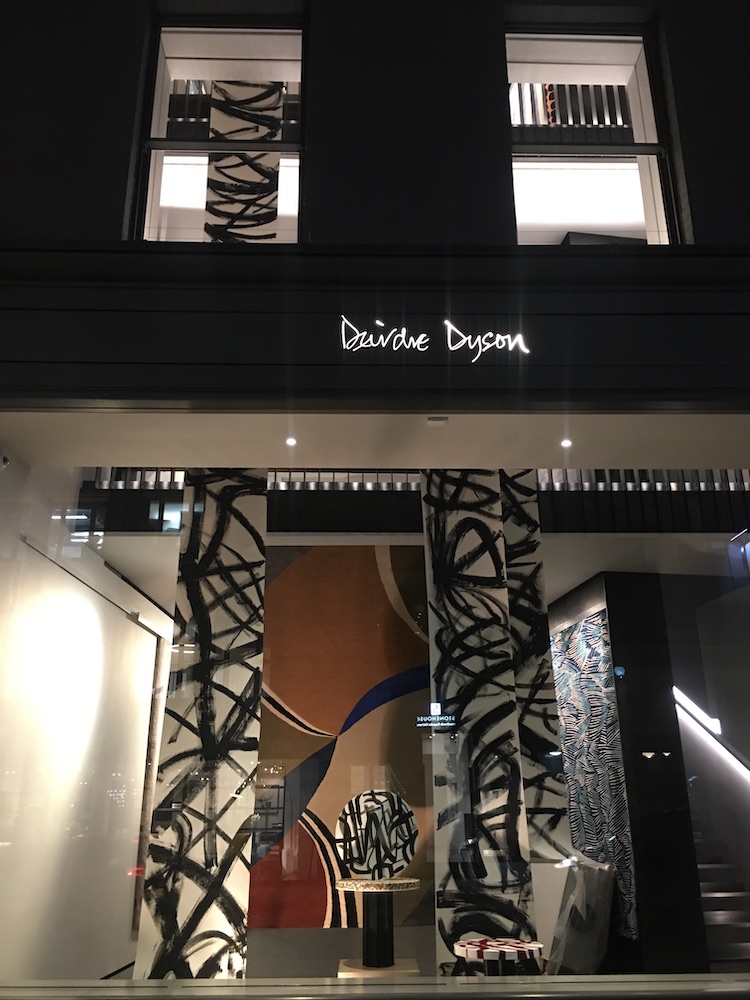 The window display at Deirdre Dyson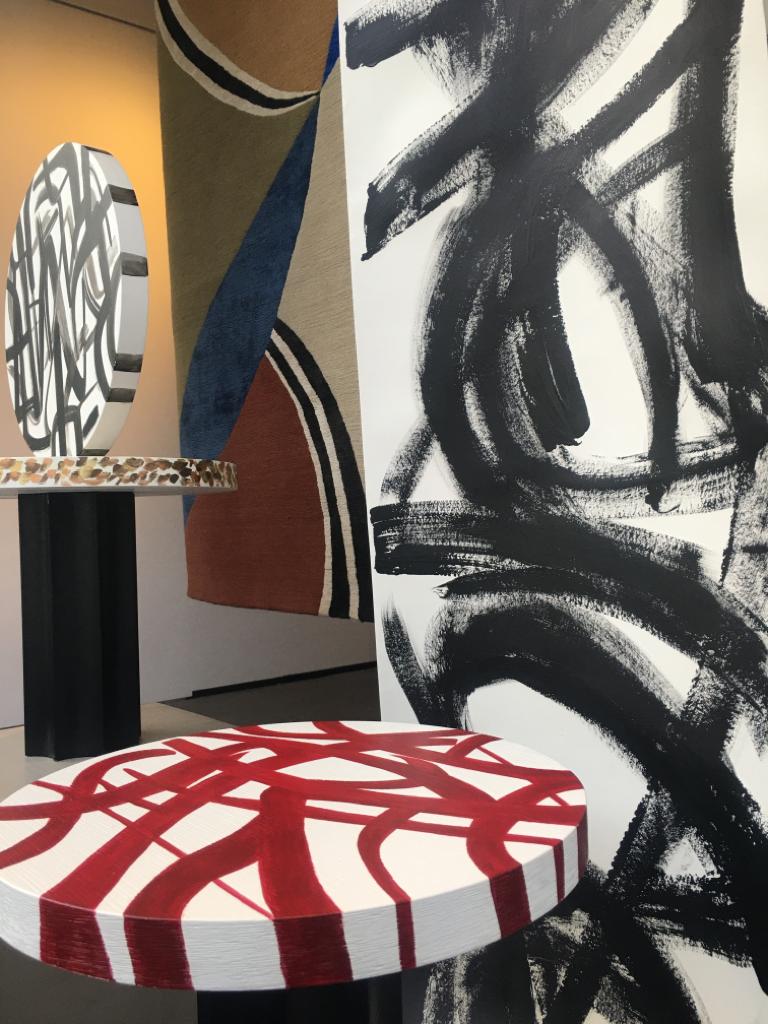 Close up of the window at Deirdre Dyson