Haute Deco & Aga Skiba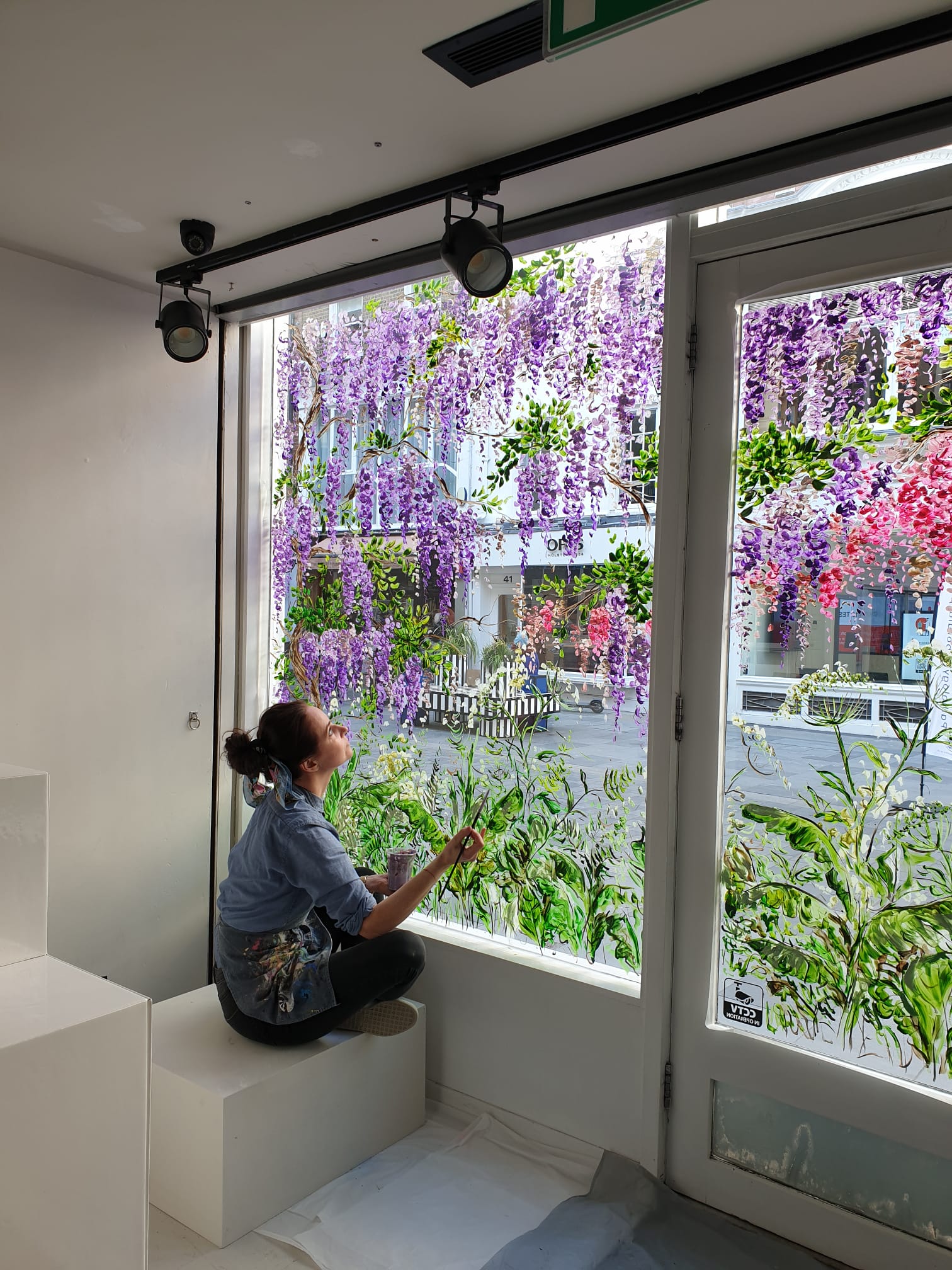 As part of the Chelsea Design Quarter Autumn Design Trail, in partnership with The BIID, window artist Aga Skiba will be creating a unique design for the Haute Deco showroom, which will incorporate the new colours of their latest collection of door knobs.
Aga creates beautiful designs on glass and windows.  She often incorporates flora and fauna into her designs – which can be naturalistic in style or work to a more exaggerated and bold style.
Haute Deco have worked with Aga in sharing their exciting new range of colours for their door knobs which she will be using as a palette for the window mural.
There is an exciting opportunity to hear Aga in conversation with the Founder of Haute Deco, Marie-Veronique Swannell.  See invitation below.