Autumn Design Trail Competition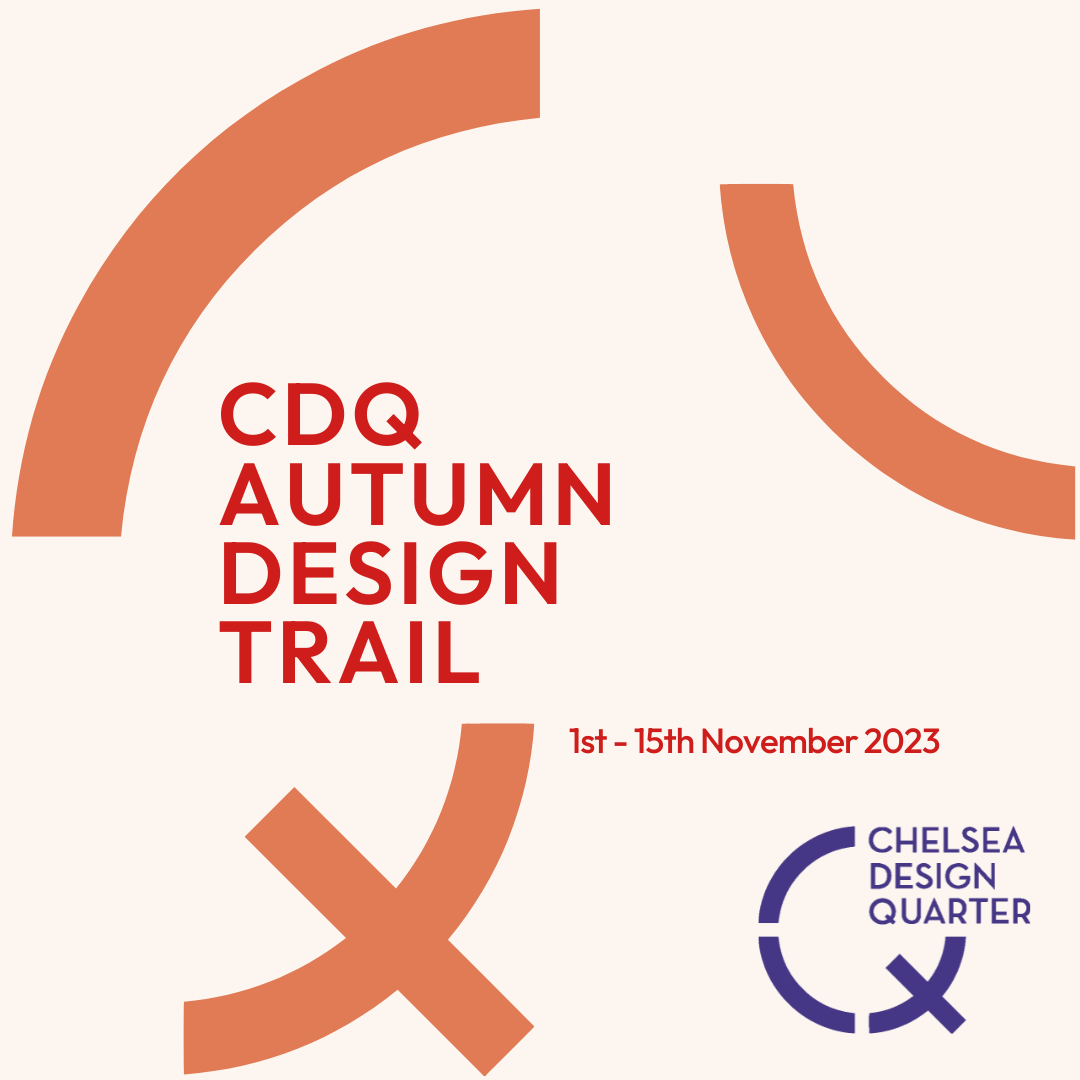 The annual Chelsea Design Quarter Autumn Design Trail, in partnership with the BIID, will be taking place from 1st – 15th November.  The theme for this years event is 'Art, Artists & Artisans' and there will be a range of different disciplines on display from marbling to mosaics, fine art to contemporary art.
There are 15 stops on the trail this year running from the where the King's Road meets Waterford Road to the top of Lot's Road and we hope that you will visit them all, but as an added incentive this year we are holding a prize draw to win membership for one person to either The Tate or Royal Academy.
Full details of the trail including a map can be found here.
To enter the prize draw you will need to pick up an entry form from any of the participating showrooms,  visit all the showrooms taking part and have your form stamped by each venue.  You can hand your form in to any of the showrooms when you have completed the trail.
There is no fee to enter, the prize is non-transferrable and no cash alternative will be offered.  Full terms and conditions below.
Autumn Design Trail Prize Draw Terms & Conditions
Chelsea Design Quarter (CDQ) is running the Autumn Design Trail Prize Draw.
The prize draw will run from 1st – 15th November 2023.
The draw for the winner will take place after 15th November and before 23rd November.
There is no cost to enter.
The prize consists of one annual membership for one person to either The Tate or The Royal Academy.  The winner will be consulted on their preference.
The prize is being run independently of The Tate & The Royal Academy.
The Tate and The Royal Academy are not involved in the running of this prize draw.
The CDQ Prize Draw is open to all UK residents over the age of 16, except employees of CDQ who are directly involved with the prize draw. CDQ reserves the right to carry out age verification checks.
One entry per participant.
Participation in this raffle can be made by returning an entry form with the required number of stamps (15) and full contact details.
The prize will be drawn randomly.
The winner will be notified by e-mail.
CDQ accepts no responsibility for entries which are lost, damaged, illegible or from which the prize-winner cannot be identified, or for any technical failure or event which may cause the competition to be disrupted or corrupted.
Should the winner be uncontactable, CDQ reserves the right to award the prize to a replacement winner, forfeit the prize or donate the prize to charity.
CDQ has final say on the winner and the prize draw.
CDQ reserves the right in its sole discretion, to cancel, terminate, modify or suspend the Prize Draw.
By entering the Prize Draw you agree to join the CDQ mailing list.