The Boss of Embossed Comes to London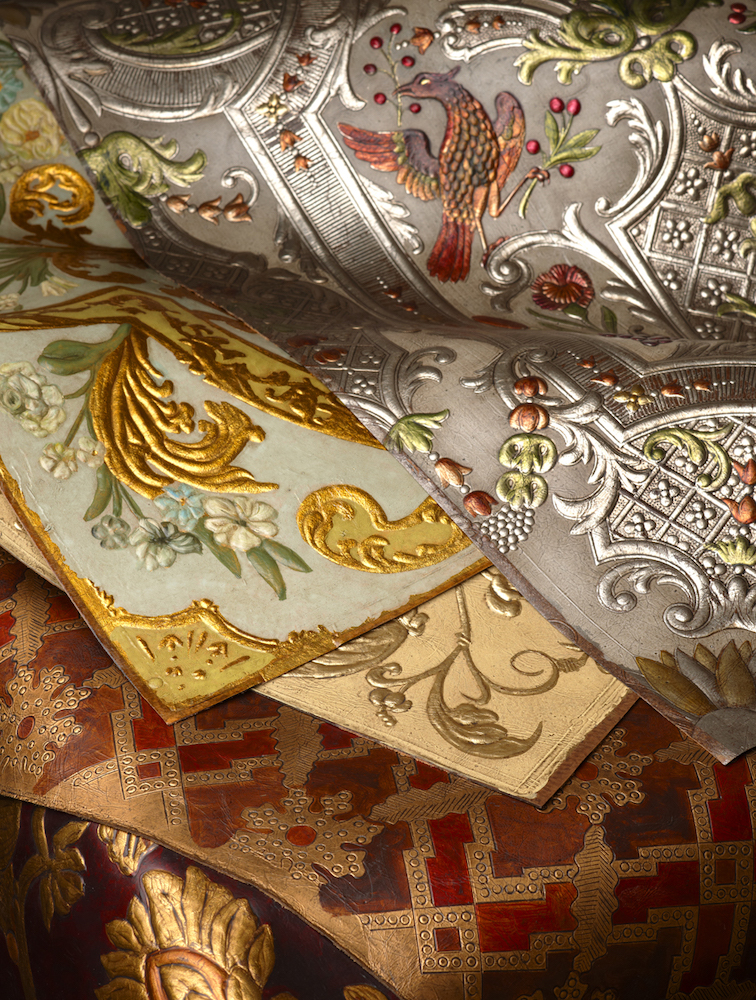 On Tuesday 26th March, as part of the Springtime Sessions in association with the BIID, Tatiana Tafur will introduce the artistic creator of Lutson Goudleder, Fred Pope.  During the event they will be looking into the skilled craftsmanship involved in creating these beautiful surfaces and discussing the different applications of gilded embossed leathers in today's interiors.
This is an exclusive opportunity to learn more about the history, techniques and uses of gilded embossed leather as well as to meet one of the industry's leading experts in the field.
Tuesday 26th March, 9.30am – 11.30am at Tatiana Tafur, 572 Kings Road, SW6 2DY.  Please RSVP to: harriet@tatianatafur.com.