Roca host event in two parts for the Springtime Sessions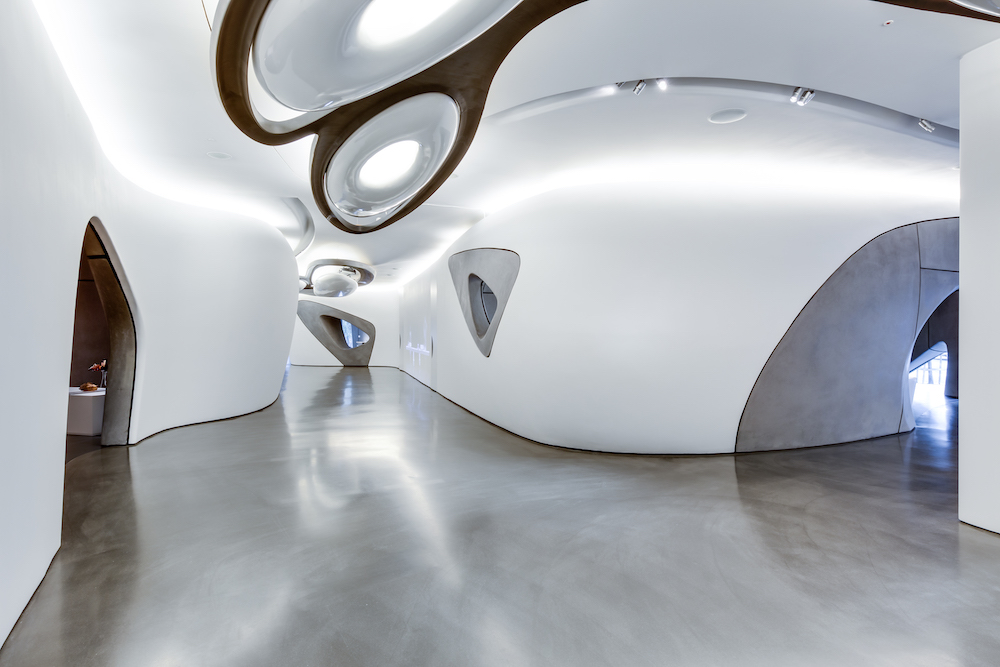 As part of the Springtime Sessions, in association with the BIID, Roca London Gallery are hosting an event in two parts: a CPD Seminar and a Guided Tour of their amazing gallery space, designed by Zaha Hadid.
The CPD talk is entitled Shaping the Bathroom Space of the Future.  It will be covering some of the key considerations and innovation influencing current and future bathroom designs, the seminar also considers factors such as sustainability, new materials and includes advice on planning a bathroom with limited space.
The guided tour will give you the chance to discover the fascinating story of how the Zaha Hadid-designed state-of-the-art gallery interior took shape, from conception to completion.
You can choose to attend both or either event.  The seminar and the tour are BIID accredited CPD's and contribute to your annual points.
Tuesday 26th March at Rocal London Gallery, Station Court, Townmead Road, London SW6 2PY.
2pm – 3pm:  CPD Talk: Shaping the Bathroom Space of the Future.  Please click here to RSVP.
3pm – 4pm: CPD: Tour of the Roca London Gallery.  Please click here to RSVP.