Q&A with Stephenson Wright
Stephenson Wright was set up by Natalie Stephenson and Juliette Wright in 2013.  They had previously worked together at Helen Green's studio before Natalie went to run the interior design Studio for Harrods private clients as Design Manager.  They came back together to form their studio and haven't looked back since.
They both studied design and have worked extensively both domestically and internationally.  Their portfolio includes stunning residential and commercial projects in a host of different settings and locations.  Their ageless style is classically contemporary – and each project reflects their clients brief and personality. 
We are delighted to be working with Natalie and Juliette on their Top 5 Picks and are looking forward to sharing their choices with you next week.  Before that we sat with them to learn a bit more about their background and experience to date.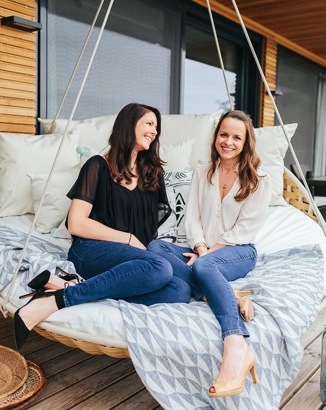 Natalie and Juliette, thank you for taking the time to talk with us.  Firstly – tell us a little about your backgrounds and what attracted you both to working in interiors?
Juliette: my childhood was spent visiting endless stately homes, so my passion for interiors actually began very early.  I was pretty steadfast in my goal to be an Interior Designer – there was absolutely no question about it!  Now my own daughters get taken to the same inspirational buildings, so to be able to educate them and feed their interest is really special.
Natalie: Design has been an integral part of my upbringing, with my mother as an award-winning landscape designer and father as a director of photography in film.
We both studied design, with Juliette receiving a degree in interior design and an art foundation diploma.  Having done an undergraduate degree in advertising and a diploma in design,  Natalie's education blended business art and built a solid foundation for her design industry career.
We know you met whilst working for Helen Green.  Did you stay in touch when Natalie left to work for Harrods? 
Yes, we did, as we were naturally close friends it was inevitable that one day we would form a Studio together. There were a few interesting times when we were pitching against each other which was rather amusing, and times when we got to work side by side on development projects, so we were never far from each other!
How did you go about establishing your own studio?
We waited until we reached motherhood and we knew that this was a significant make or break time to start our own business.  Winning our first two projects shortly after the birth of our daughters (only months apart) meant we had the opportunity to launch on our own.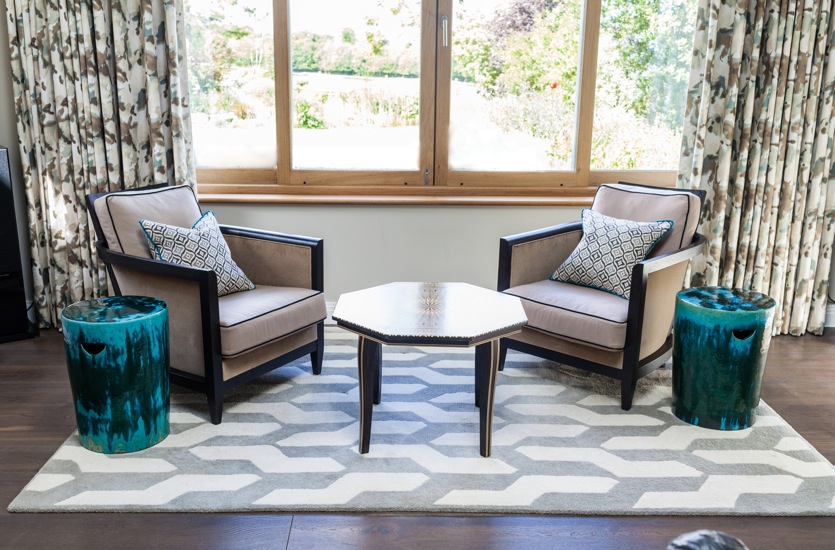 Do you have any advice for someone who is thinking about setting up their own design studio? 
For us, it was a natural progression as we had over 25 years combined experience under our belts. This experience ranged from managing large teams to working on prolific projects, both in the UK and internationally.  This gave us the tools to take the leap of faith and confidently pitch for high-end projects. If you feel ready to run a business, we would say it's just a case of believing in yourself and being prepared to work very hard.
Other advice would be;
– Find a light bright office location, which will fit the mountains of samples you will inevitably end up with.
– Be nice to all your suppliers, kindness doesn't cost a thing.
– Look after your staff, they are the most important part of the office environment, we may be a small studio but each person adds vital qualities to the business.
– Invest in software to make life easier, we use Harvest for time-tracking, Estimac for estimates, Asana for our 'To do' lists and the usual Autocad lite and Adobe In-design/photoshop for everything else.
– Get back to your clients on the same day that they contact you.
– Have wine and biscuits in the fridge at all times!
You obviously set up in partnership – what challenges and advantages has that presented?
It may sound cliché but friendship is hands down the most important part of the success of our partnership.  Once you have a complete understanding of one another then the rest falls into place.  Clients and suppliers constantly feedback that our energy is unique and dynamic.
How does the partnership work – do you work on all projects together or do you work with different clients in different ways?
It's funny as we both look after all of our projects, our clients will be able to happily get in touch with either one of us when they need an urgent answer.  There are different skill sets that we apply within the business which complement each other.
Juliette: I tend to have the intuitive vision for the overall style direction of a project, and an eye for detail.
Natalie: I am probably more business led and managerial, and creatively I try to push boundaries integrating more colour and interesting materials within the schemes so that each project is the best it can be.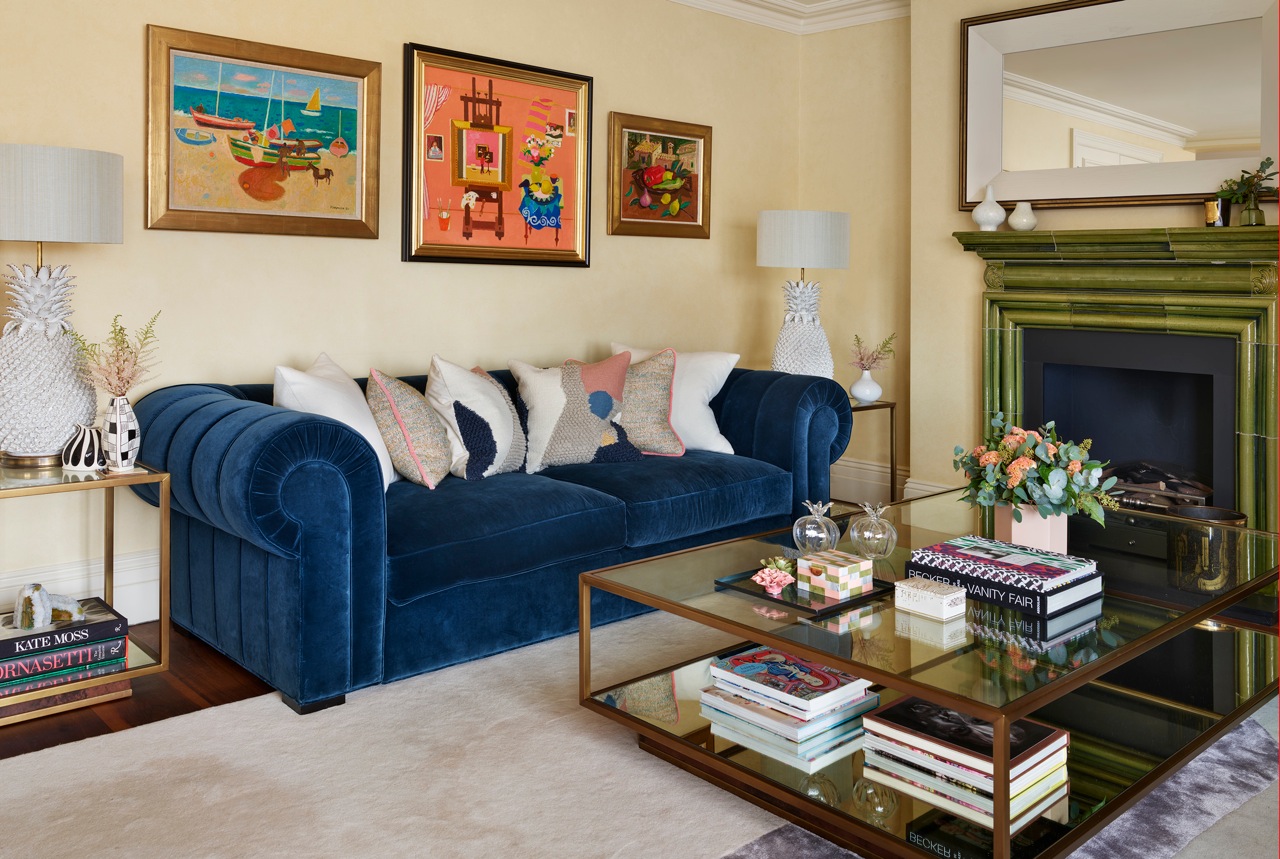 Are there any stand out projects you are especially proud to have in your portfolio?
Yes, there is one client who we cannot talk about due to client confidentiality however we can say that the project allowed us to use many fantastic artisans such as Halstock, DKT and Baccarat.  Being appointed on that particular project certainly made suppliers' ears prick up and put us on the map as a new up-and-coming design Studio.  Naturally, we are very proud of all of our work as it is incredibly diverse. Each client brings a new opportunity to creatively explore different aesthetics.
You work on a diverse mix of projects; do you have a favourite type of project?
We love working on projects with interesting clients.  The clients really do make the design journey unique and fascinating from beginning to end.  Our favourite type of projects are the ones where the client relationship is nurtured and enjoyable.
Are there any interior design projects that you would either love to have done, or would like to do?
A hotel! Watch this space.
How much do you engage with Social Media?  How has its growing influence impacted your design process, if at all?
We are on Instagram daily, we share imagery of our work and inspirations as often as we can and we love to champion suppliers through this platform.  We have met some great friends via social media and we are grateful of the community within the industry, which Instagram has opened up.
Social media does form a new avenue of inspiration and allows you to keep your eye on daily industry events and product launches.
How would each of you describe your personal style? 
Natalie:  If I strip it back, I guess the best place to start is my home.  The colours and tones are built around my love of art and texture.  I like deep dark blacks highlighted with hot high hues and yellows.  My entrance hall has the natural marble in my console table, mixed with handmade ceramic vases from a local art shed.  I also love my two African bronze sculptural cats, which sit proudly within niches flanking the front door.  These items embody my taste and therefore my style, a collated mix of items, which I have built over the years.  Not forgetting that my father was a photographer so I feel endlessly drawn to natural light photography throughout my home.
Juliette: I find myself drawn to colours of nature and particularly the sea – turquoise, blues and deep green hues both in fashion and interiors. I love crisp creams and sharp black alongside these colours as contrast.
Generally, I always hear my mothers words in my head – 'a timeless classic never dates', so a smart stripe for example.
Although I'm not a huge wearer of pattern, I do love a little bit of subtle leopard print thrown in for good measure!
I always accessorise in some way and have a large shagreen box on my dressing table filled with jewellery, which my daughters love to forage in! Accessorising the home is also a favourite pastime and I find it hard to curate my shelves as I have so many pieces which have personal significance.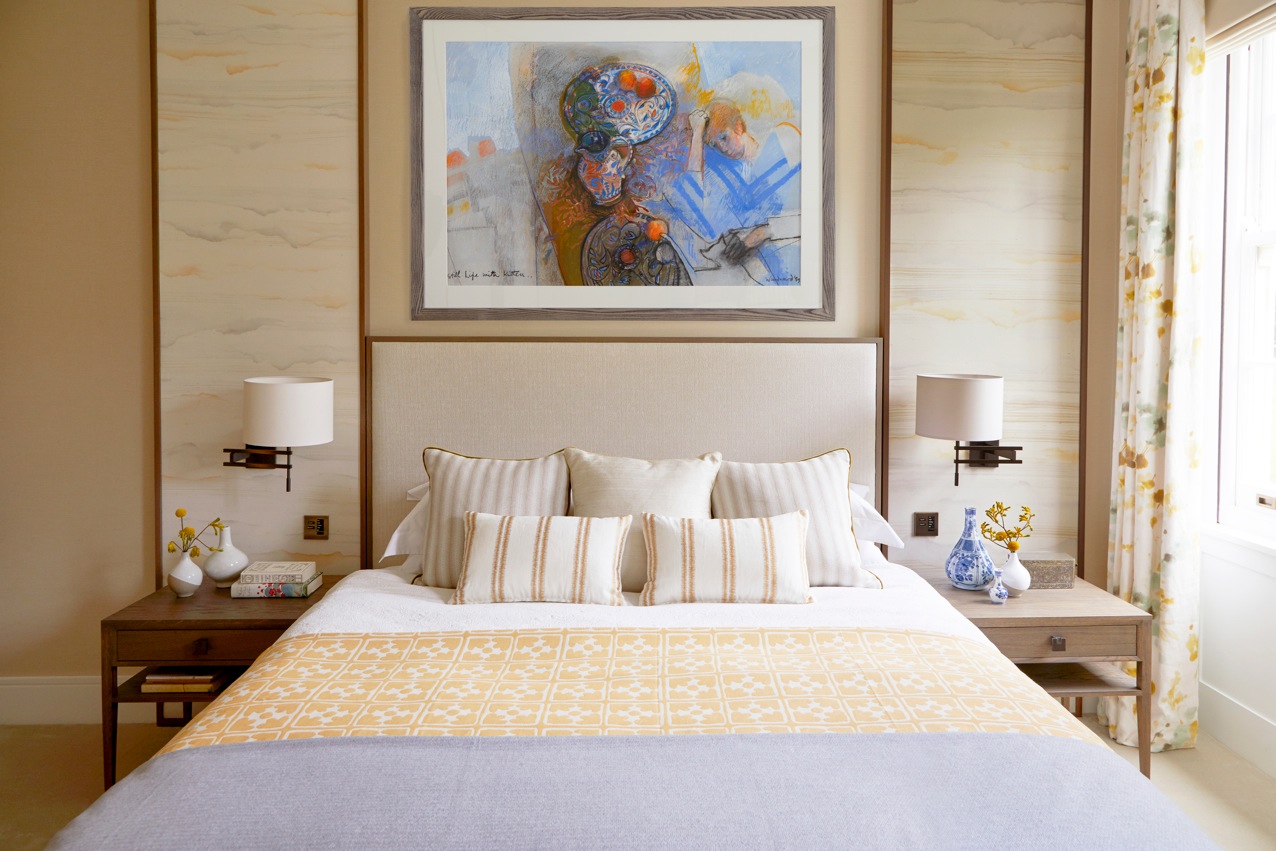 What do you see as the biggest challenges currently facing the interiors industry?
With the likes of Pinterest and Instagram so available to clients, keeping one step ahead and informed is important. We heard someone reference 'Pinterest perfect' recently – we haven't experienced this to date, but we can see how some clients may want their homes to look exactly as they see online. From our experience, styled rooms through a lens can often look quite different in reality.
On reflection each decade has a defining look, how do you think people will describe the current style of interiors in years to come?
There is a real freedom of expression currently, but we have certainly noticed colour seeping back in a big way, so perhaps colour and materiality as there is so much at our fingertips.
Are there any trends or styles that you think are due to make a comeback?
For us we are using more wallpaper than ever before so we see that continuing. We don't tend to design according to trends or styles though, whatever feels right for the property and the client is right – wherever the inspiration is drawn from.
How did you choose your Top 5 Picks?
It was so hard because we do use so many of the showrooms in the CDQ and the choice is endless!
However, there are a few key suppliers that have provided beautiful products for our projects and we look to them time and time again.
What does the rest of 2019 hold for Stephenson Wright? And for your both personally?
Well, because we aren't busy enough as it is (!) we are in the midst of creating our own collection of furniture and lighting. The pieces will be on display in a converted Post House which we are designing in Surrey to be a unique showroom space. This is an exciting collaboration with our lighting designer and some of our trusted suppliers, to provide bespoke joinery and finishes in one space for clients to see first-hand.
Thank you for taking the time to talk to talk to us.  We can't wait to share your picks next week!