Q&A with Meraki Design
Meraki Design was set up by Maria Constantinou and Eris Koutsoudakis. They are a full service design studio and work on a variety of projects covering residential, retail, hotels and bar/restaurants throughout the UK and Europe. Meraki means to reveal the passion and dedication of a job well done and this is evident in their impressive portfolio.
We are pleased to welcome Maria & Eris to the Chelsea Design Quarter Top 5 Picks. Their style is luxurious, fresh and they bring a huge wealth of experience to every project they work on, and we can't wait to reveal their fantastic choices.
We sat down with them ahead of publishing their choices next week.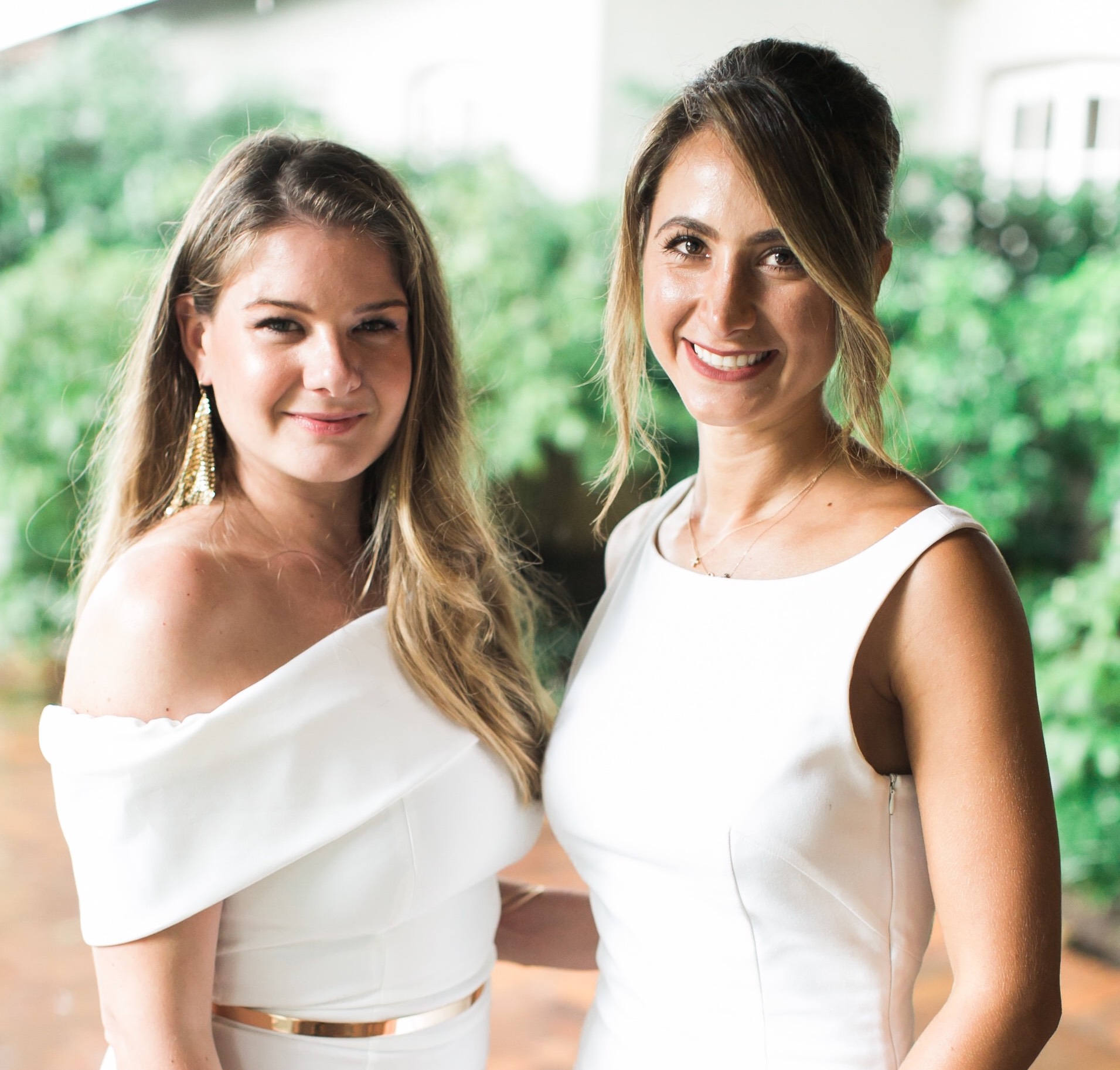 Maria & Eris, thank you for taking the time to talk with us.  Firstly – tell us a little about your background and how you both came to interior design? How did you two meet, and what prompted you to set up Meraki Design? 
We go a long way back and it is a really interesting story. We are both Greek girls born in South Africa. In 1997 our parents immigrated to Greece and our families belongings actually shared a container. We were not close at the time but common family friends made sure we kept in touch over the coming years, it wasn't until 2011 when we realised that we had more in common, we had both completed a strong education in Interiors, and our career paths crossed for the first time in London. Our passion for interiors and similar styles brought us to the realisation of Meraki Design Interiors. The name Meraki is a Greek word that cannot be directly translated in English. It means when you do something with creativity love and soul, you leave a piece of yourself in it. This is absolutely exactly how we design any project we undertake….with Meraki.
How does the partnership work – do you work on all projects together or do you work with different clients in different ways?
We work on all projects together and we are both always at the forefront for our clients, whether they are in the UK or abroad.  Every project is of course unique so of course they may need different approaches.
Are there any stand out projects you are especially proud to have in your portfolio?
We are proud of all our projects small or large, but our most noteworthy project is Lympstone Manor, a multi design award winning hotel in Devon owned by Michelin star chef and MBE Michael Caines. We definitely left a Meraki Design imprint in that hotel and every detail that meets your eye in the interior of the hotel was meticulously specified and custom designed by us.
Are there any interior design projects that you would either love to have done, or would like to do?
We would love to do a project in Cape Town!
You work on a mixture of residential and commercial projects, do you have a preference (and why)?
Absolutely love both as they have very different approaches. We definitely don't have a preference but love how you can get very personal with residential projects and allow our clients personal style to affect the course of each project. At the same time though we love creating concepts for commercial spaces and strongly believe we have the ability to create unique stories and experiences in the interiors of hotels and restaurants that we have created.
Do you have any advice for someone who is thinking about setting up their own design studio?
I would say if you are passionate about it know the journey isn't easy but it's 100% rewarding. If you manage to find someone else that wants to do it with you it really helps as you push each other and cheer each other on. You need a support system around you.
How much do you engage with Social Media?  How has it's growing influence impacted your design process, if at all?
To be honest we haven't spent enough time or resources in growing our social media. All our followers are organically acquired. It is definitely something we need to invest more time in, because social media's growing influence will only get stronger.
How would you both describe your personal style? 
Sharp, modern, black, beige, grey, white, copper and gold
What do you see as the biggest challenges currently facing the interiors industry?
There is no common structure for how to costs service fees for projects. The market/industry would benefit from a standardization of fees. This can be achieved if each company is audited by a leading body such as BIID or SBID and then based on the tier that each company achieves everyone would be able to cost their services accordingly and compete fairly against interior design studios that provide similar services.
On reflection each decade has a defining look, how do you think people will describe the current style of interiors in years to come? 
Boho, nomadic!
How did you choose your Top 5 Picks
Our Top 5 picks really came naturally, we love specifying from the Chelsea Design Quarter and our picks are really our "go to's".
What does 2019 hold for Meraki Design? And for you both personally?
Two exciting new built apartments in the heart of London, a villa in a resort in Mykonos, Greece  and  a residential project in South Africa.