Q&A with Jena Quinn and Lucy Derbyshire of Studio QD
Jena Quinn and Lucy Derbyshire are the founders of Studio QD, which they set up in 2015.  Alongside their experienced team, they work on residential projects in the UK and beyond, and offer a full service – including concept design, space planning, project management, bespoke furniture, curtain and cabinetry design, art & antiques consultancy and home & event styling.
Jena studied Art History at UCLA and the Sorbonne before continuing her studies at Parsons School of Design in New York.  She has worked in New York, Los Angeles and the UK and joined Nicky Haslam of NH Design in 2000.  Lucy pursued her masters of Art History at St Andrews and joined Nicky Haslam, NH Design, on a permanent basis in 2004.
Jena and Lucy were an integral part of Nicky's team as Senior Designers.  Following closure of his studio, Studio QD offer an interior design service with Nicky Haslam and independently.
We are delighted that Studio QD are taking part in the Chelsea Design Quarter Top 5 Picks. We sat down with Jena and Lucy ahead of publishing their choices next week.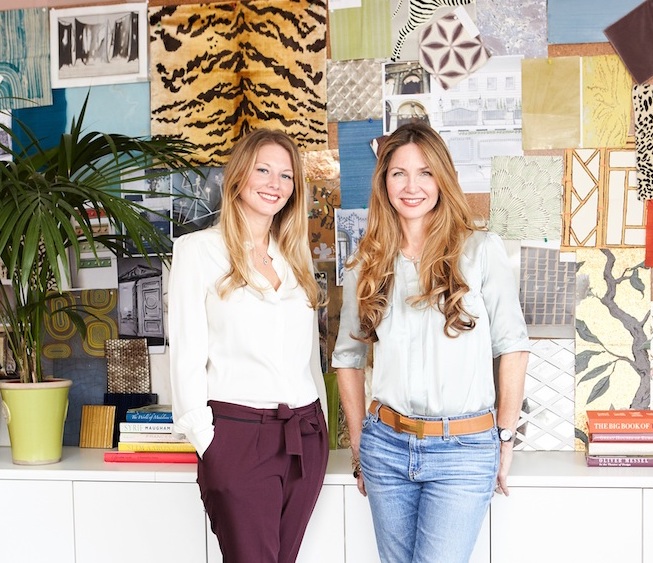 Jena & Lucy, thank you for taking the time to talk with us.  Firstly – tell us a little about your background and how you both came to interior design?
From a young age, we have always felt affected and influenced by a truly beautiful interior space.  We live our lives largely from one interior to another, from our homes which shape our earliest memories and public spaces which inspire us.   We simply love all aspects of design.
We know you met whilst working with Nicky Haslam, but what prompted you to set up Studio QD?
We worked on projects together when at NH Design for over 10 years and developed a close friendship.  Happily, we also complement one another in our design styles and approach, which made this a natural decision.  We still collaborate with Nicky on several projects.  We have two projects with him at the moment. Our close affinity and rapport with Nicky is essential to us and we are thrilled that we still work together.
How does the partnership work – do you work on all projects together or do you work with different clients in different ways?
We enjoy the design process most when we work together and feel the client benefits from two designers with our experience.  However, for the management side, we must divide and conquer.
Do you have any advice for someone who is thinking about setting up their own design studio?
We would suggest working with a partner, who has your vision and humour, which they will need.  However, also, working with an established designer and firm beforehand is essential to gain the required experience and design knowledge.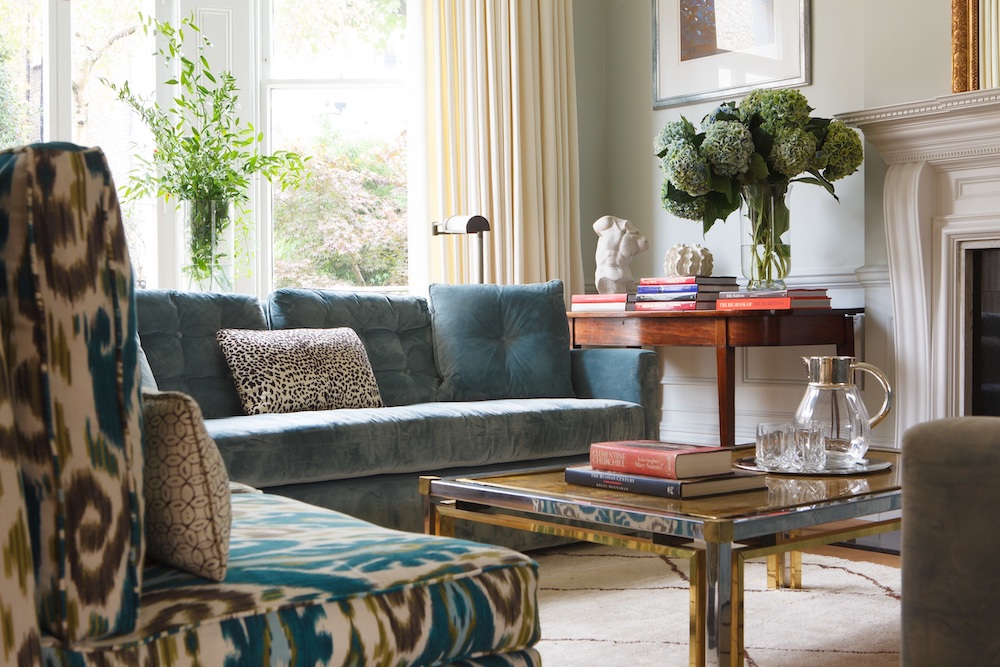 Are there any stand out projects you are especially proud to have in your portfolio?
All our projects hold a special place for us, as we are personally invested in everything we do.
Are there any interior design projects that you would either love to have done, or would like to do?
That's a tough one.  We have been lucky enough to work in France, Russia, Italy, Monaco, Switzerland, New York and LA but right now, I think Jena's missing home, so let's say a house in LA.
How much do you engage with Social Media?  How has it's growing influence impacted your design process, if at all?
We are putting our hands up, we are terrible; however, this is on our year improvement list!
How would you both describe your personal style? 
This is difficult in interiors, since we take into account the client's wishes without simply imposing our own style; However – Jena would dress in Celine and Luce – in Alice Temperley, every day if we could.
What do you see as the biggest challenges currently facing the interiors industry?
There are trades providing utterly exquisite original designs, employing artisans internationally such as Tatiana Tafur or sourcing unique and fabulous original pieces, as Talisman.  However, these are not and cannot be priced at mass produced costs.  There needs to be a respect for the value of these items. The design world is now flooded with options and the truly amazing suppliers and craftsman are not getting the recognition they deserve.
On reflection each decade has a defining look, how do you think people will describe the current style of interiors in years to come?
We think interiors like fashion, has become rather eclectic, embracing multiple themes.
Are there any trends or styles that you think are due to make a comeback?
We actually aim to avoid "trends" and "styles", as interiors should be timeless.  However, we encourage our clients to take risks and explore their unique voice.  Our clients' home should be the best reflection of their individual style and personality, of course, through the SQD filter and guidance.
How did you choose your Top 5 Picks?
We look for unique and timeless furniture, shapes, finishes and that little bit of humour and whimsy for our clients.  This is how we chose our 5 top picks.
What does 2019 hold for Studio QD? And for you both personally?
For Studio QD, we currently have an eclectic mix of projects, both with Nicky and on our own, which is exciting.  And hopefully we will improve the frequency of our Instagram posts.  Personally, we delight in watching our daughters grow.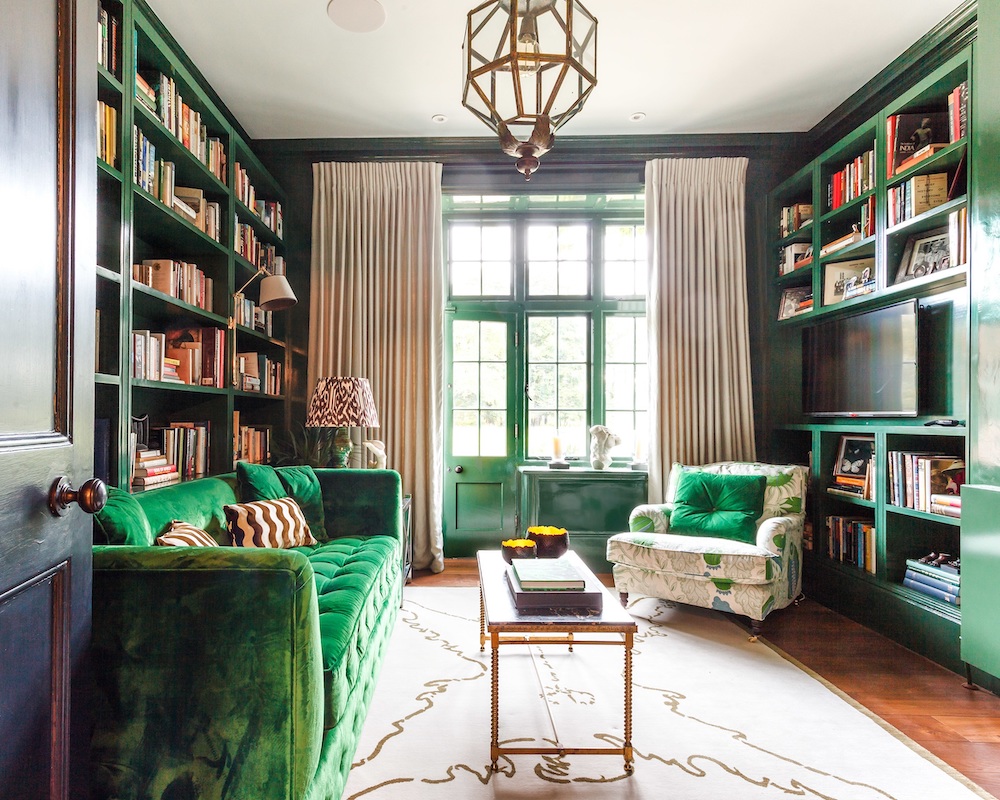 Thank you again for your time Jena & Lucy.  We are really looking forward to sharing your picks next week!