Q&A with Hugo Rittson-Thomas
Hugo Rittson-Thomas is a fine-art photographer whose subjects includes portraiture, wildflower, and garden photography. He has published a number of books including Secret Gardens of The Cotswolds, The Secret Gardeners and most recently Wildflowers for the Queen.
Hugo started his photography career after studying Fine Art at Central St Martin's and Goldsmiths University in London. He has photographed a number of well-known individuals from the Dali Lama to Kylie Minogue.  One of his highest profile commissions was to photograph Her Majesty The Queen, The Duke of Cambridge, and The Duchess of Cornwall for his book The Queen's People.
We were delighted to have the opportunity to put some questions to Hugo about his latest book, some of the many highlights of his career to date and to ask about future plans. 
(Please note this interview was conducted via e-mail.)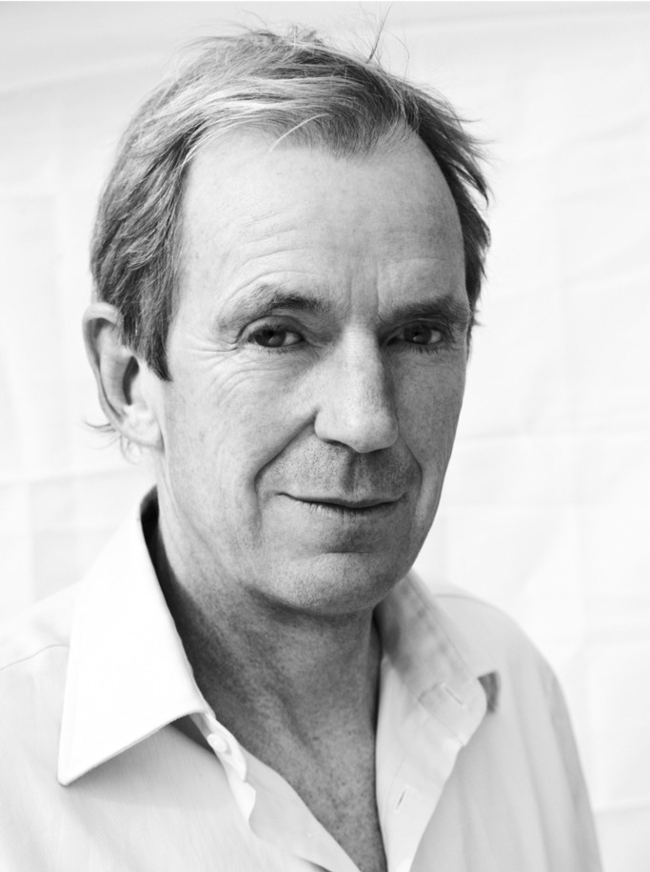 Hugo, thank you for taking the time to answer our questions. Perhaps you could start by telling us how you came to be a photographer? 
I started my career after studying Fine Art at Central St. Martin's and Goldsmiths University of London and took part in the landmark exhibition Temple of Diana alongside Tracey Emin at The Blue Gallery in 1999. In 2011, I shot a series entitled Creatives, documenting a number of high-profile individuals. The ongoing project encapsulated London's creative scene and people working within it, from Alex James and Hans-Ulrich Obrist to Kylie Minogue and Gilbert and George.
I then went on to photograph Her Majesty The Queen, The Duke of Cambridge and The Duchess of Cornwall for my book The Queen's People which was published by Assouline in 2016. Other notable portraits include the Dalai Lama, David Cameron, Kylie Minogue, and Sting.
Your latest book, Wildflowers for The Queen, focuses on the Coronation Meadows, which were established by HRH The Prince of Wales in 2013.  Could you tell us a bit more about how you came to be involved in this project?
In 2012, conservation charity PlantLife published Our Vanishing Flora, a report highlighting the loss of wildflowers from counties across Great Britain since the Coronation. In his foreword, PlantLife's Patron, HRH The Prince of Wales lamented this loss and called for the creation of new wildflower meadows, at least one in every county, to celebrate the 60th anniversary of the Coronation. Coronation Meadows are outstanding examples of our surviving meadows: semi-natural grasslands, managed traditionally and full of local character. The initiative, led by PlantLife with The Wildlife Trusts and the Rare Breeds Survival Trust, succeeded in creating 90 new wildflower meadows across the UK and highlighted the devastating loss of these landscapes.
What is your connection to the project and the meadows themselves? 
I was first inspired by PlantLife Flower Power at The Chelsea Physic Gardens and by the fervent message then delivered by HRH Prince Charles about PlantLife and its aims. A seed was sown in my imagination and that seed blossomed into a plan of action to help and support the ongoing work and success of PlantLife and its initiatives.
The premise and aim of the book is to 'make the invisible visible', to celebrate the rich botanical heritage of the wild flowers and unique meadows of England with their exotic and often charming names like Creeping Ladies Tresses or Lesser Bearded Stonewort, and to elevate them not only as the stars of the show, but also as valuable and irreplaceable sources of life on our green planet. By focusing meticulously and minutely on the exhilarating patterns, colours, textures, and shape of these flower gems, I hope to reveal them more intimately and to have them become more appreciated and admired and to see as William Blake saw "the world in a grain of sand and heaven in a wildflower'.
Beyond their aesthetics, the science behind their beauty is essential. Meadows are vital in our chain of life. Pollinators, of which bee is the most common are responsible for 70% of crop pollination.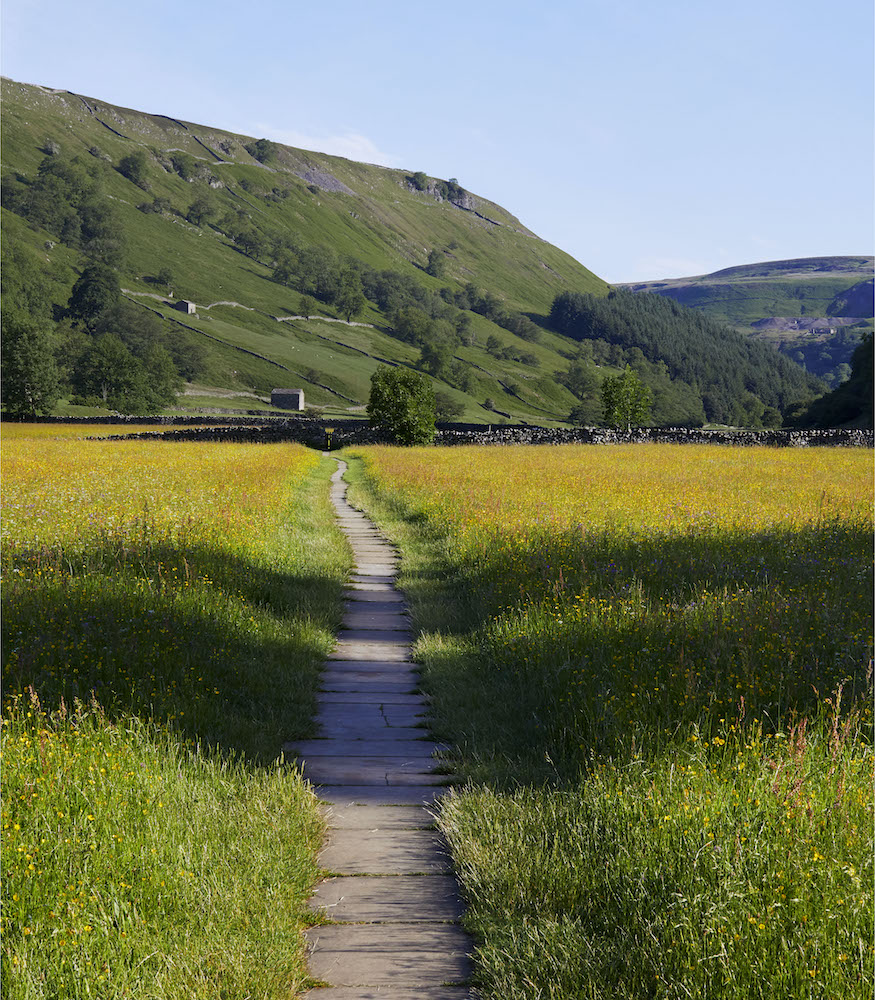 How are you keeping busy in the current climate?  Have you been able to continue working continuously throughout the pandemic?
My team and I have continued to work to accomplish deadlines and targets even when working from home. In the past six months we have launched a new website http://hugorittsonthomas.com and not one but two books, Wildflowers for The Queen & Romantics & Classics. Being at home has also meant I have had more time to photograph my surroundings which with the cold icy winter and the frosty mornings we have had recently it has resulted in some beautiful shots.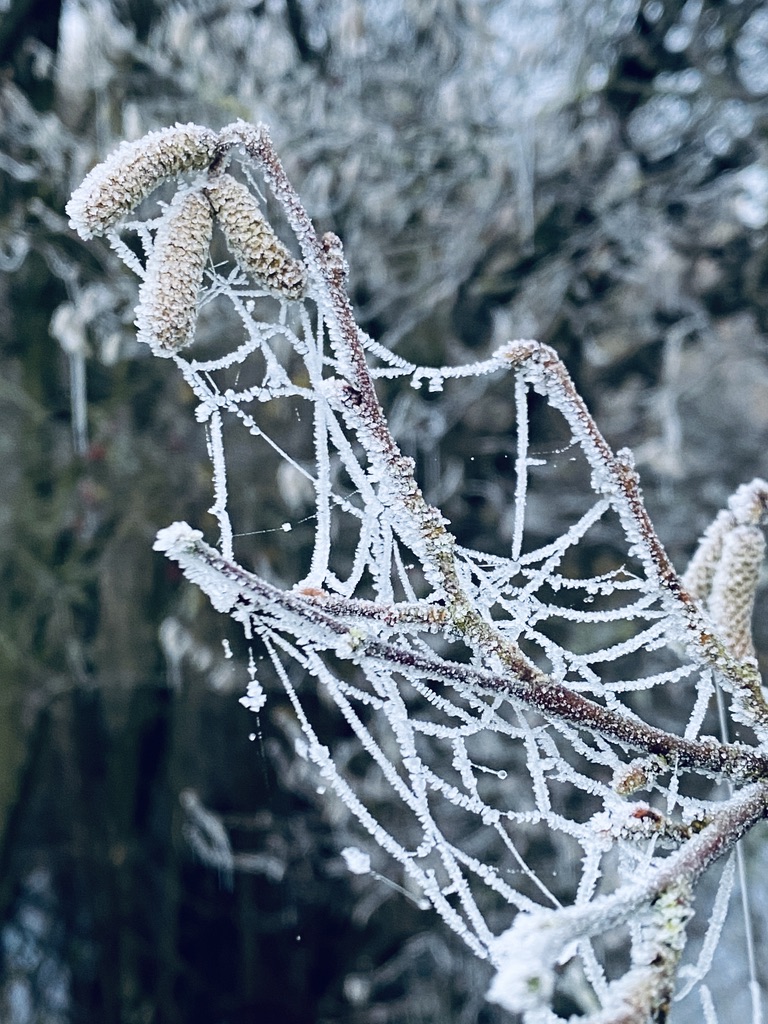 You have a number of books to your name – Can we look forward to any further publications in the future?
Launching in early March is a book that I have been working on with Jeremy Musson. Romantics & Classics: Style in the English country house. This book offers readers entree into some of England's most exceptional historic houses which are lived in and decorated for today by their imaginative owners and designers. The homes in the book reveal a wealth of taste and style inspiration, both inside and out, ranging from traditional and classic to contemporary and bohemian. Living today in the houses of the English countryside, these owners blend contemporary style with the old, solid bones of manor houses and country seats, redefining the notion of English country style, and creating interiors that are both chic and intimate, and deeply personal.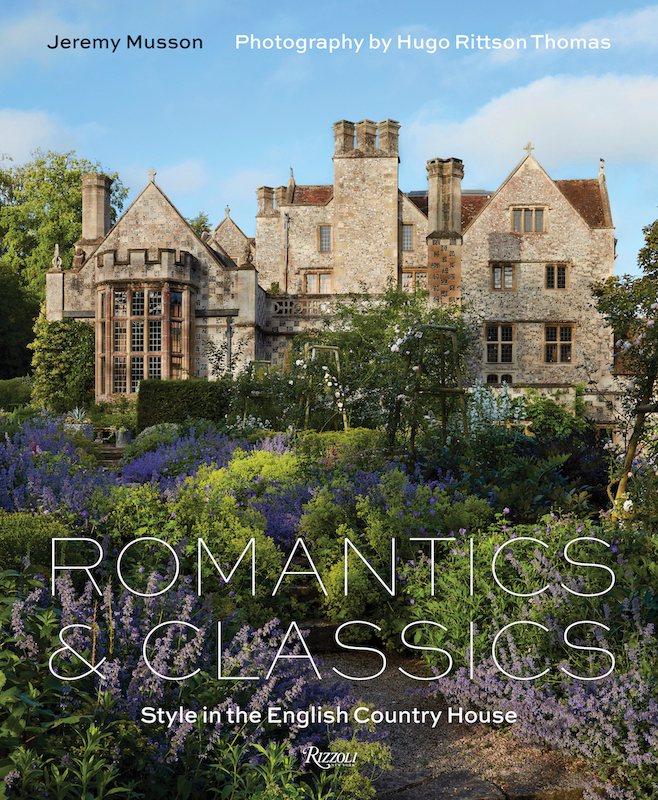 Another project I am developing stemmed from my work photographing Wildflowers for The Queen and will take focus on orchids. Orchids exert a strong spell on me, for I had little exposure to them except for the common spotted and pyramid orchid until I undertook the wildflowers for the Queen book. Having experienced the man Orchid at Darland banks, the lady orchid at Ranscombe and my favourite, the monkey orchid at Park gate I was completely captivated. The fact that the monkey orchid was believed To be extinct until 1952 was my call to Arms. This extinction cannot be allowed to happen for this or any of the other 52 orchids.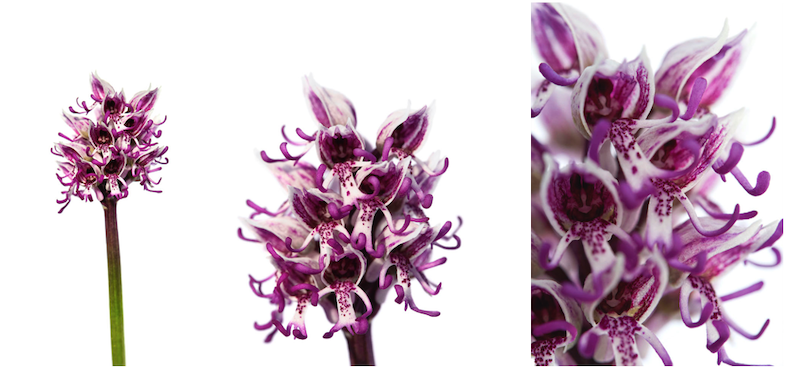 As we move out of lock-down and look hopefully towards further restrictions lifting, have you got any plans for when things return to normal?
After months of rescheduling, Wildflowers for the Queen will be exhibiting selected prints along with industry talks on biodiversity and sustainability at the Philip Mould gallery on Pall Mall, London in June 2021. For more information visit philipmould.com or for specific enquiries email info@rittsonthomas.com.
We need to hold the event in line with government guidelines however we envisage the event to mimic walking through a wildflower meadow, and as HRH Prince Charles is quoted as saying in his foreword to the book. "A walk through a wildflower meadow at the height of its midsummer glory is at once intoxicating and restorative, bringing both joy and peace into our busy lives. The tragedy is that this this is an increasingly rare experience" .
Thank you for taking the time to answer our questions. 
Wildflowers for The Queen is published by Wildflower Press and is available to buy here and from all good bookshops or you can purchase directly from www.hugorittsonthomasphotography.com.
Romantics & Classics is published by Rizzoli and is available to buy from all good bookshops.