Q&A with David & Mark from forward features
forward features is an award winning interiors blog, created by David White and Mark Stanley Russell when they were on a hunt for a new home.  The blog initially covered all aspects of design when renting and since David & Mark bought their own home they have focused on making how they've made a new build their own, although the blog and their Instagram covers all things interiors.
We were delighted when David & Mark agreed to answer some questions from Chelsea Design Quarter and we took the opportunity to learn a bit more about their backgrounds, their life away from the blog and how they approach any disagreements on interior design!
This interview was conducted via e-mail.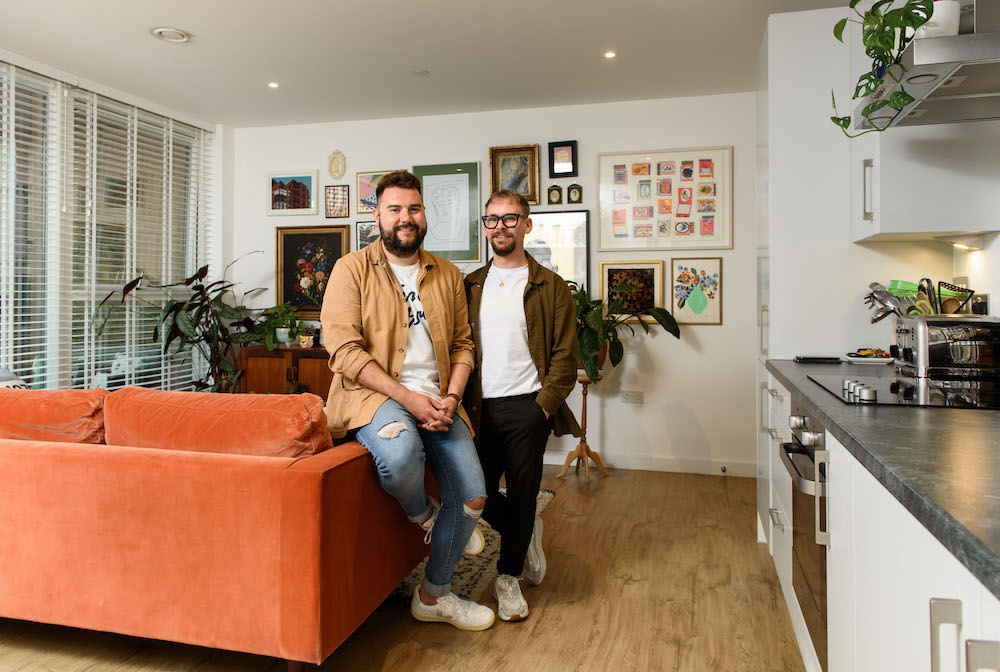 David & Mark, thank you for answering our questions.  Why don't you start by telling us a bit about your backgrounds and how you came to set up your blog?
Thanks for having us!
Well, where to begin… We've both been working in the interior world for 10+ years now. Mark started off in a furniture showroom up in Glasgow, before moving down to London to pursue a career in Social Media. David went from university to London and interned for a lifestyle PR agency that handled lots of homeware clients. We've had really varied jobs since then – from working with high end interior designers, fashion labels and home retailers to hosting events and influencer campaigns.
We're both currently working full-time for two large home retailers in the Marketing, PR and Social sector, so we're extremely au fait with interiors, the trends, the latest news etc. Around seven years ago we decided to start Forward Features as an outlet to share our design knowledge. Whether that be things we've seen at design shows, press shows or trips to showrooms. Since then, it's gone from us chatting about our renting journey to now discussing our first home and little flat in South London. It's basically a dumping ground for us sharing ideas and things we like!
You've moved into a new-build house, was that what you were looking for?  Or did it find you?
It definitely found us. Originally, we had plans to move into a period-property and probably a little further afield. And to be honest, although we were saving, buying wasn't immediately on the cards as we didn't think it was quite possible yet.
At the time, we were living in Peckham and we were holding out for a nearby new build development to be finished which we were interested in. But one day, we spotted an advert for new build flats by the same developers in Elephant & Castle and thought why not check it out so we can get a feel for what we'd be getting ourselves in for. Well, we liked what we saw, and they also had a financial advisor on hand, who after speaking with, we realized that we were in a position to go forward with Shared Ownership. While we didn't know the area that well, the prospect of Zone 1 and a short stroll to Waterloo and London Bridge was all too appealing. Two days later, after some very speedy soul searching, we had put forward an offer and as they say, the rest is history.
You cover on your website and social media channels about styling a new-build.  How does it differ to a period property? 
With most new builds you're really lucky because it's a fresh, blank canvas. It's an opportunity to really inject your personality into the space. With a period property, a lot of that character is already there, whether it's a traditional alcove or quirky fireplace, so you'll find that you're working with the property to find a balance. Equally, new builds don't have that immediate character, so you have to create it yourself. For example, we have faux paneling in our hallway to give that period feel. There are pros and cons to purchasing either style of flat – and we couldn't wait to embrace the challenge.
Where do you get your interiors inspiration from?
Many, many different sources. Working in the industry, we read a lot of the print magazines such as Living etc, House Beautiful and ELLE Decoration and they're chock full of beautiful homes. Instagram plays a huge part of our daily lives and we're continuously inspired by our follower's homes and renovations. We're also lucky to be invited to press shows and events to see new brand launches, these are really inspiring and can spark some great ideas.
How has the last 12 months influenced your approach to décor?
It's given us time to really think about different parts of the room. Funnily, while there's so much we want to do, we haven't rushed it. The hallway was a big project for us, and we've taken our time getting it how we want it. We're now thinking of the main bedroom and what we'd like to do there. We guess the last 12 months have meant that we've been forced to really live in the space. We're not just cooking, eating and sleeping here, we're working, exercising and relaxing, so it's given us an opportunity to really understand how the space works for us.
Do your individual tastes marry well together, or is there a lot of "negotiation" that needs to take place?
Good question! We've found a really happy medium in our style. David definitely has a more eclectic taste which Mark is very good at reigning in, but it strikes a nice balance between old and new, bold and simple, minimalist and maximalist. There are times when we definitely disagree, but a lot of the time, we'll inspire the other by showing images we've found from social or magazines and it will get the other excited about it. More often than not, our end projects start as really grand plans and ideas and we are able to come up with a mutually designed space that works for us.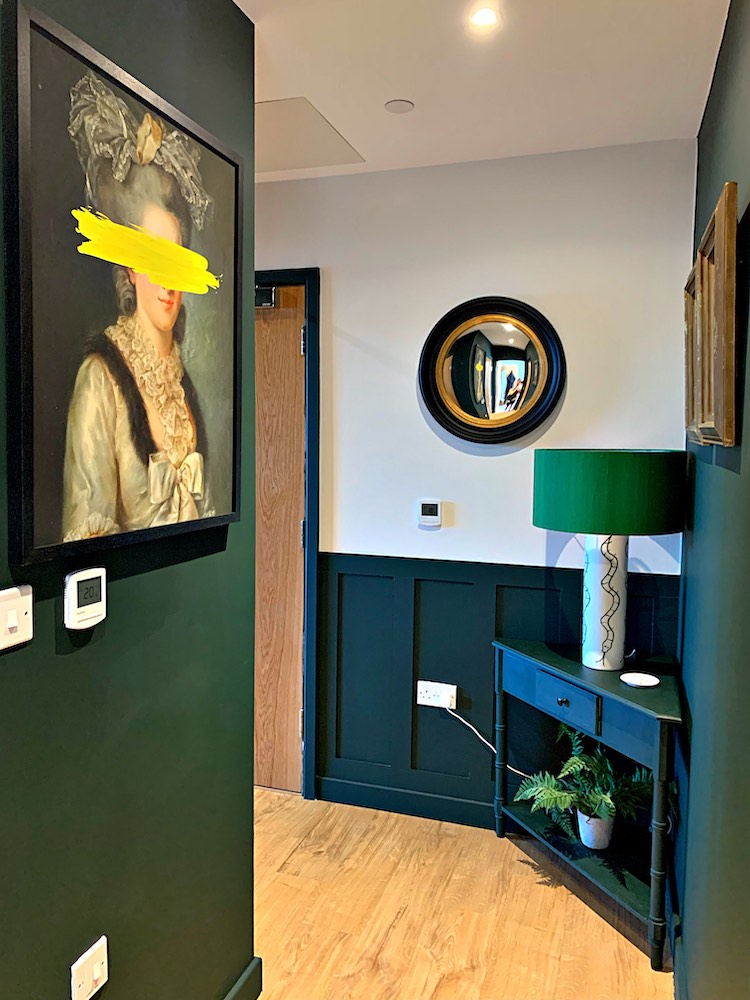 Do you ever find yourself decorating something more for your blog/social media rather than for your day to day living?
Funnily, we were just discussing this yesterday! We were talking about potentially putting a wall mural up in the bedroom and Mark said how impactful it would look on Instagram. However, not long ago we were reading some advice – can't remember who from, apologies! – and it was to never decorate with social in mind. And that's stuck with us. So, if we ever do start thinking it could work for social, we try and bring it back and think about what we like for the everyday. If it happens to look good in a photo then win, win! The most important thing is that we love it and are happy to live with it beyond an initial snap decision.
What would your dream property project look like?
We'd still love that period property one day! Something with oodles of character and interesting design features would be amazing. We miss bay windows and fireplaces! So a lovely old London townhouse which we can lay parquet flooring in would be amazing. During our daily walks, we pass the exquisite properties on Kennington Park Road and start mentally designing the interiors.
What are your plans for the rest of 2021 and beyond?
For the home, the main bedroom is on the list and we're also looking at creating a little reading nook in the living room. Personally, we just can't wait until we can travel to somewhere nice and warm with a pool! We always get heaps of inspiration from travel so it's a great way to combine our two passions. Watch this space for both!
Thank you for taking the time to answer our questions.