Q&A with Alison Henry
Alison Henry is a New Zealand born interior architect and furniture designer and the founder of Alison Henry Design Studio based in Belgravia near Sloane Square.   She  is well known to the members of Chelsea Design Quarter and regularly specifies products for her projects.
Alison's projects range from residential interiors, commercial hotel projects and even luxury yachts.  Her background includes a stint at Richmond International where she worked on the refurbishment of the Dorchester Hotel and the Peninsula Hotel in Hong Kong.
Alison is very well travelled these international influences add a worldly perspective to her designs.  Her priority is always to create a liveable space that speaks to the architecture it inhabits and that is made to stand the test of time. 
We wanted to learn more about Alison's rich background, how she set up her own studio and what she has been working on recently. 
*The interview was conducted via e-mail for the purposes of social distancing*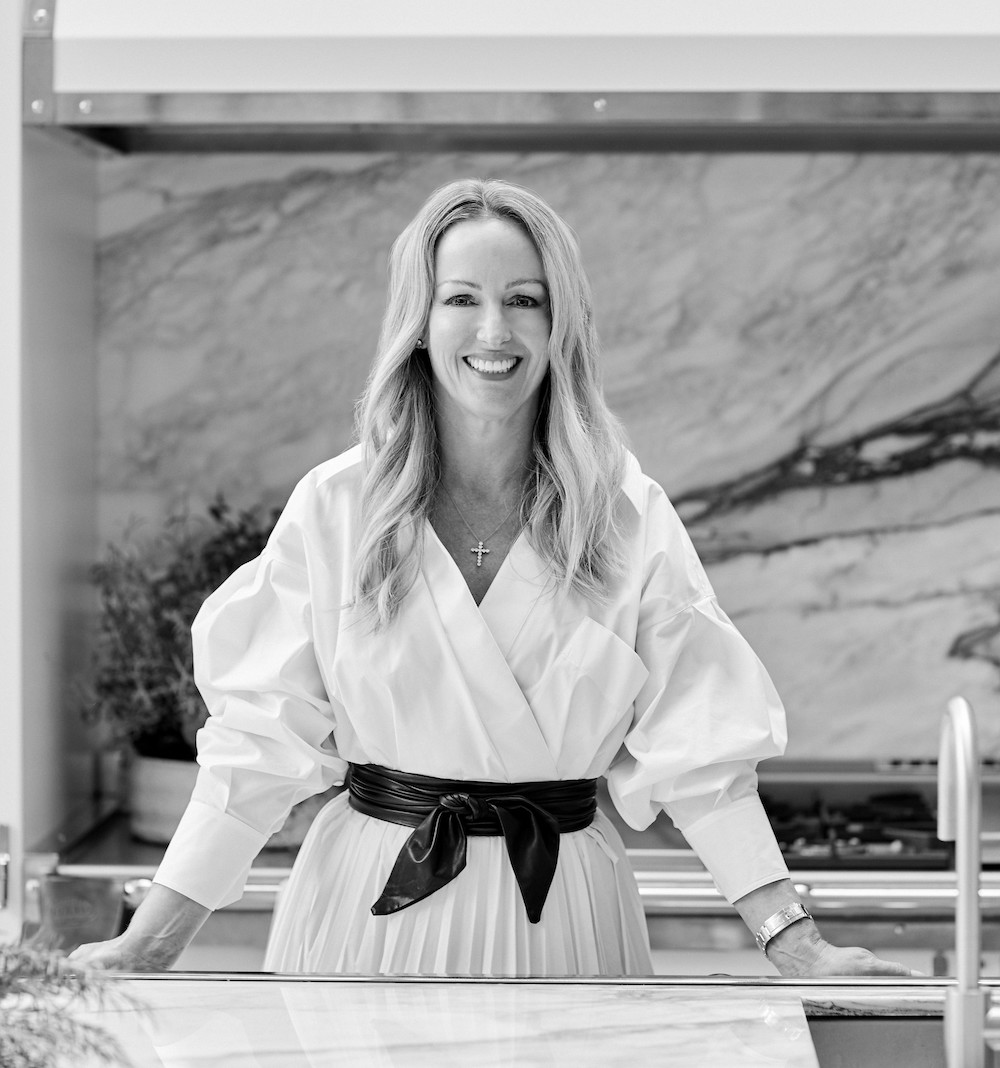 Alison, thank you for taking the time to answer our questions, perhaps you could start by telling us a little more about your background and how you came to work in interiors?
Growing up, I was always interested in art and design. I had been inspired really early on. When living in Singapore I visited the home of a family friend who was an architect. He had created this amazing space that was so different from anything else I had seen in Singapore like the old traditional buildings and even the more modern developments. It was from that point on that I decided I wanted to become an architect. We travelled extensively as a family, not only within Asia, Australia and New Zealand but also Europe, and I continued to be inspired by the various styles of architecture and design I saw in every country we lived in.
I enrolled in Architectural school in Auckland, and then went on to study Interior and furniture design. One of the key tutors we had was Syd Mead. I recall him explaining how he had designed the movie set for Blade Runner and Tron, and how the various shots were created. I soon realised that I was mostly interested in creating theatre, drama and ambiance in a space. Once I graduated in New Zealand, I decided to go to London. Prior to my arrival I had arranged an interview with Richmond International. I was offered my first job with them working on the refurbishment of the Dorchester Hotel for the Sultan of Brunei. It was a very exciting time! I worked on a number of hotel projects in the UK and abroad before going on to set up their Asia office after winning the contract for the interior design of the Peninsula Hotel in Hong Kong.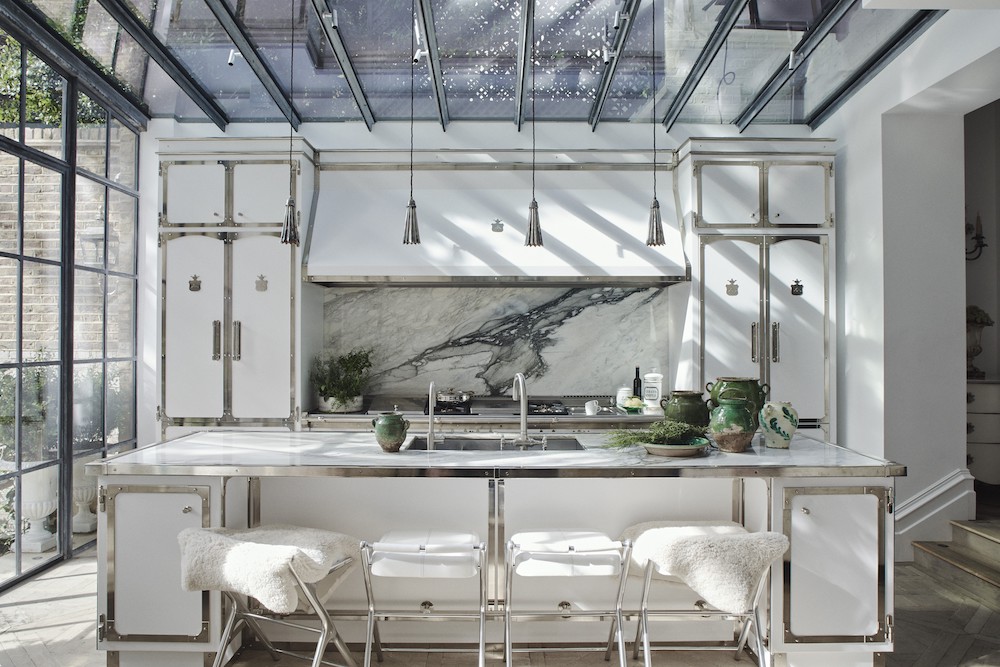 How did you go about establishing your own studio?
I had always wanted to have my own design studio and as a child I recall telling my Father that I was going to 'have my name on the door'. However, when you start working you realise how little you know, even following university. Nevertheless, I gained experience working on various projects, while making a few mistakes along the way! Whilst in Hong Kong running Richmond International's Asia office, I decided that I would like to look at setting up my own design studio, to branch out and begin to take on design work outside of hospitality. I had been asked to design a restaurant for a new chain, as well as to develop a new concept for the newly appointed designer, Michael Kors, at Celine Asia's fashion stores. I left Richmond and set up my own business, Alison Henry Design in Hong Kong in the 1990s, and later opened an office in London.
Can you remember your first solo project?  What would you do differently with the benefit of experience?
I remember one of my first solo projects with Richmond International, after the Dorchester, was the Copthorne Hotel Newcastle.  It was a new build and I was so excited to fly to my first site meeting and to meet the rest of the design team, consultants and contractors. However, a number of issues arose while working on this project. There was a glass conservatory tower in the centre of the hotel reception with a wing extending on both sides along the River Tyne, however during building the glass tower became twisted somehow. Subsequently, when the carpets and borders arrived to be installed in the bedroom wings, they didn't line up. Now I make sure to check every construction drawing against the building work!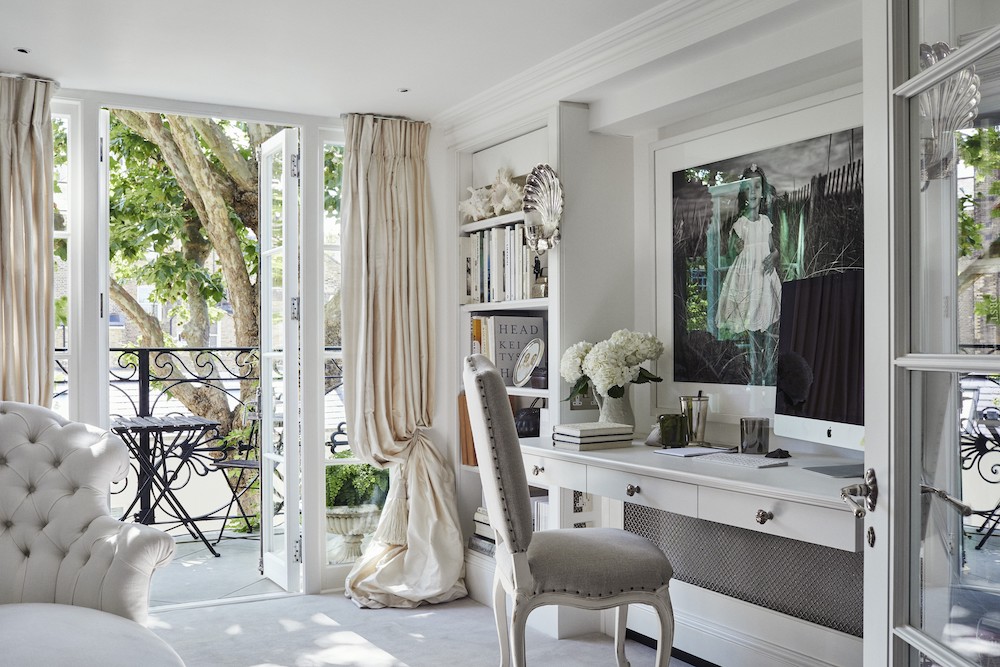 Do you have any advice for someone who is thinking about setting up their own design studio?
My advice to anyone thinking about setting up their own practice is to make sure that they have some understanding of the contractual and legal requirements and to ensure they have an agreement in place before they start working. They must also understand that there are design bodies like BIID or SIBD  that can help with advice on contracts, payment structure, industry standards and the insurances they require.
You've worked on residential and commercial hotel projects – do you have a preference between the two?
I love hospitality projects although they are usually very long-lasting, so it can be a long while before you can see the final results. For me, more importantly, it's about working with people who really understand good design and have the ability to execute good design, as it allows me to be more creative. Working on residential projects are exciting because it not only entails working with the client/owner and interpreting their brief and personality, but also working with the architecture and location, helping the owner to see its potential and to create a vision that they will love.
Are there any interior design projects that you would either love to have done, or would like to do?
I would love to design a small boutique hotel and to create my own dream beach house… I'm just not sure where it will be yet!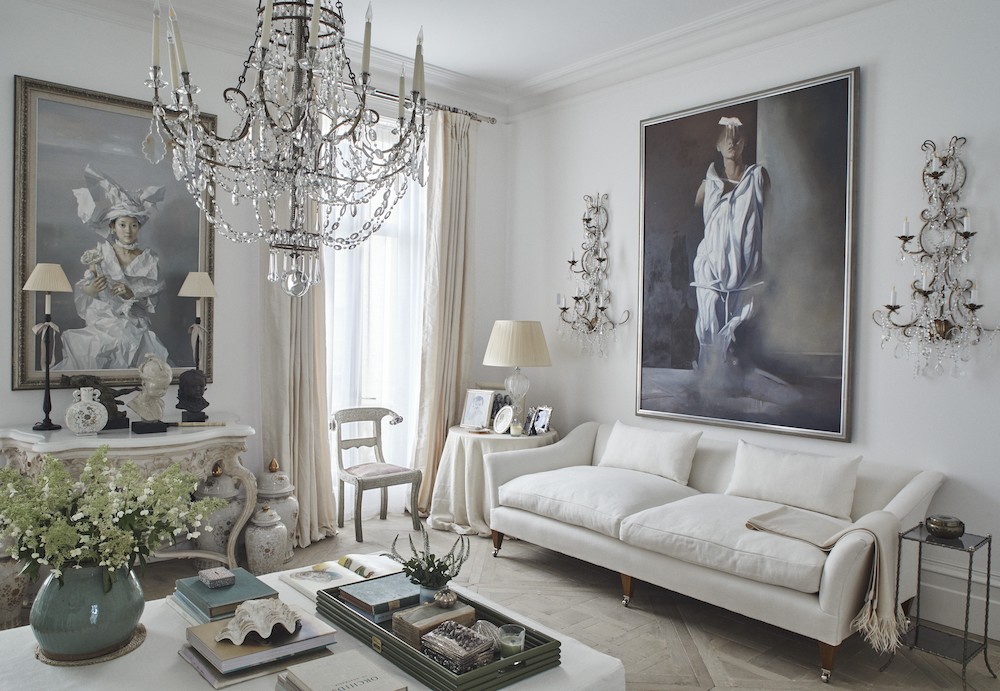 Who are your personal style icons? (And why?)
I have a few style icons. I love Coco Chanel and what she achieved. She was brave enough to do something different from what was happening at the time both in fashion as well as architecture – I love the classic lines and the pallet of the black and white. I also love classic silver screen images and of course, there are many interior designers that inspire me. However the one that stands out for me is Alberto Pinto.
Is there anything you particularly covet for your own home?
I love collecting decorative items… like my wall lights.
Are there any trends or styles that you think are due to make a come-back?
I think that the trend of sustainability is really coming to the forefront – to buy once, well. The idea of constantly changing will become less appealing and the focus will become creating a theme of less is more… then adding to the canvas with some decorative items such as artwork and flowers.
How do you think the current situation might affect design and influences on design in the coming months and years?
I think the current situation has made us revalue daily life, our family life, the way we have been working or studying, and how we would like things to be going forward. I feel that we have been given an opportunity to reassess and make changes where they're needed; whether it be our home, family time, friends, leisure time, and how we entertain.
We have seen a rise in the number of people looking to improve their homes, to create a better space for entertaining family and friends both indoors and outdoors. Larger kitchen/dining areas, outdoor dining, BBQ areas, cinema rooms, and bars are all becoming more popular.  Also, I think that setting up a specific work space that allows you to be effective and productive while working remotely will be essential. This means thinking about all of the necessary technical requirements as well as design specifications.