Q&A with Irene Gunter of Gunter & Co
Irene Gunter set up Gunter & Co in 2014 having previously studied at The Inchbald School of design and then honing her skills working for a selection of the most prestigious design studios.   Setting up her own studio ensured that she was able to focus on the aspects of interiors and design that mattered to her most – namely: purity of materials, custom design details and understated luxury.  
Since its inception the studio has worked on a diverse mix of projects in the UK and internationally including a Grade II listed country estate and modern penthouse apartments in One Hyde Park. Irene draws inspiration from her travels around the world and has a particular focus on natural materials the combination of which ensures she creates an environment for her clients which is luxurious, comfortable, and elegant and feels like home.
Gunter & Co is based in the Chelsea Design Quarter and is well known to the members, and as such was a natural choice to join our Top 5 Picks series.  We are looking forward to sharing her picks, and enjoyed sitting down with her ahead of the choices being published.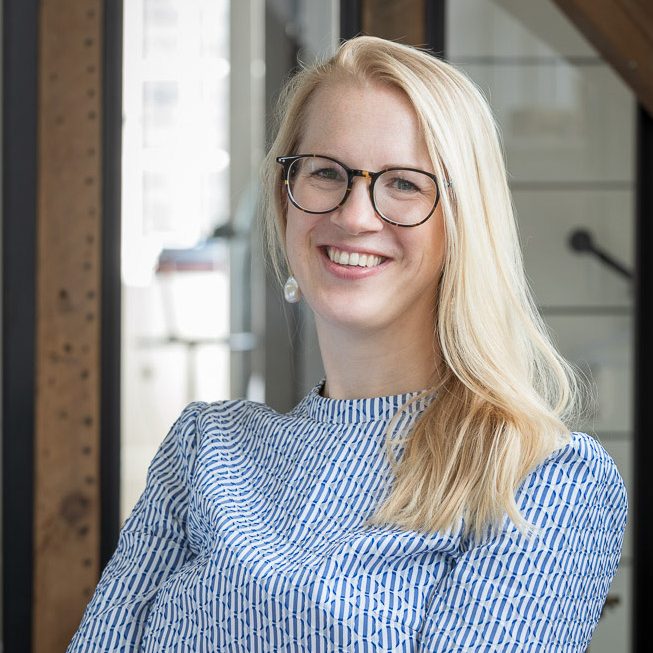 Irene, thank you for taking the time to talk with us.  Firstly – tell us a little about your background and how you came to interior design?
I trained to become a diplomat and have a Masters in European Studies, however after a short stint in the European Parliament quickly decided that a different path would suit me better. I appreciated that my entire life I had been surrounded by people passionate about architecture, interiors and building and finally realised it had very much rubbed off on me – my mother and sister studied architecture and my father always did up houses in his spare time, as well as building the house I grew up in. I ended up studying at Inchbald in London and landed my first job working for a developer when naively applying for work experience during my Easter break, I ended up staying for 4 years and joined FInchatton after that. Both companies very much shaped my eye for detail and work ethic.
Are there any stand out projects you are especially proud to have in your portfolio?
Yes, our countryside project in the Cotswolds was a favourite, as well as our recently completed project in Chelsea. We had tremendous freedom to mix colours, patterns and antiques which created a warm, homely and uplifting feel.
Are there any interior design projects that you would either love to have done, or would like to do?
Yes, I would have loved to have been involved in the design of Annabel's, and in future would love to work on the private home of Ryan Reynolds and Blake Lively, we love clients with a good sense of humour!
You set up Gunter & Co in 2014.  Was it always your ambition to open your own studio?  How does it differ to working for someone else?
Not initially, I just rolled into it after becoming a freelancer and securing more and more commissions. It definitely has it's pro's and con's; but the main thing about running your own business is that your learn something new every day which I find really exciting, together with being able to shape the creative direction for the studio. Finally, the sense of achievement and pride is not something that you can compare to working for someone else.
Do you have any advice for someone who is thinking about setting up their own design studio?
Be prepared to compromise your personal life, starting a business and making it a success is not a 9-5 job, it's a 7-11 kind of commitment, for at least 6 days a week. Although it is a creative industry at heart you have to nurture the businessperson in you to succeed and grow.
You've mentioned that your love of travel and learning about other styles from around the world have influenced your style – is there any one place that stands out for you as a must go to design destination?
I think that Marrakech stands out; they truly embrace the 'more is more' aesthetic and the mix of colours and patterns is truly unique.
What do you see as the biggest challenges currently facing the interiors industry?
Any legislation that limits access to global suppliers will make our jobs much more challenging, supplies more costly and will stifle the design process e.g. GDPR has resulted in some US supplier's no longer shipping to some European countries and Brexit raises equally serious concerns for Studios relying on global talent and suppliers to continue to push design forward.
On reflection each decade has a defining look, how do you think people will describe the current style of interiors in years to come?
Eclectic. This is the first time you see such a big mix of old and new mixed without compromise, people are breaking free from being pigeonholed and are able to source and combine ideas and styles from cultures around the globe.
Are there any trends or styles that you think are due to make a come back?
I think that there's a return of repetition of pattern, using the same fabric on walls, curtains as well as upholstery. It can be tremendously overwhelming but if used with the right pattern can also make a room look bigger and add a lot of charm and character.
What does the future hold for Gunter & Co? And for you personally?
We're working on several international projects in Dubai and France and hope to continue this trend. It's tremendously rewarding working with people from different cultures, learning about new techniques and local traditions as well as opening our eyes to how different interior requirements are across the globe. Personally I'm really excited to be moving from our current apartment to a house in the next few months and enjoy the small pleasure of designing and seeing a garden grow, and seeing our toddler son enjoy it.