Loomah Collaborate with Noor Charchafchi of Celine Interior Design on new 'Frida' Collection
Loomah, makers of bespoke carpets & rugs have recently collaborated with Noor Charchafchi of Celine Interior Design on a new collection of rugs.  The collection of six designs each feature a unique repeating pattern in a neutral colour palette of smoky tones of cool greys and blues.
Magna
"When in situ you will never see the whole rug on it's own, you'll see the pattern weaving through the furniture," says Noor, "and that is why we have a repeated pattern so no matter where you look down you'll always see a part of the design."
The collaboration came about after Andrew Cotgrove, Managing Director of Loomah and Noor met when working together on the Design Platform with Carole Annette of Country & Town House Magazine.
Working together on the concept and designs Andrew & Noor are rightly proud of the collection which is available to buy exclusively online from the CID boutique, each design is available in three sizes and four colourways.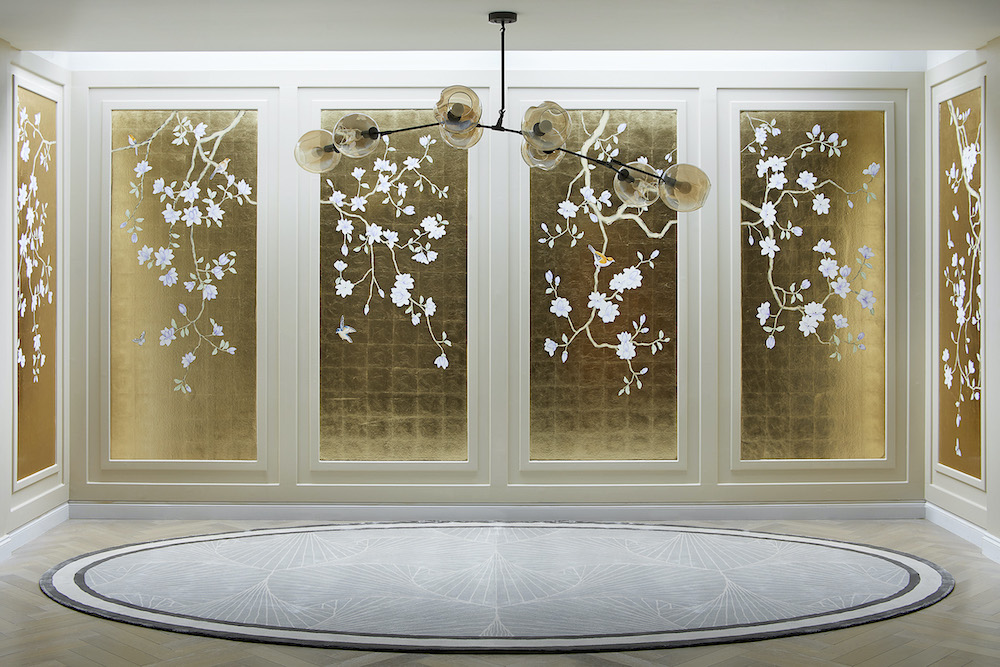 Eclipse