John Cullen Lighting launches new website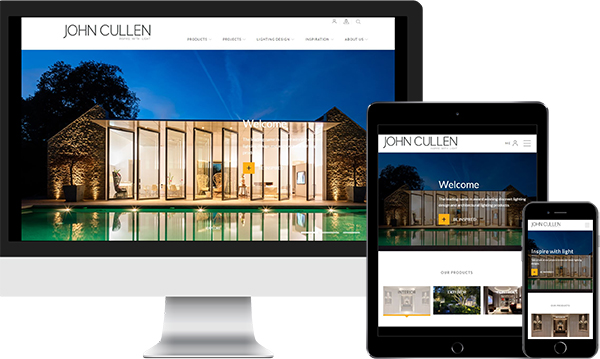 John Cullen Lighting launches new website
We are proud to introduce you to our new, user-friendly website revealing our redesigned and modernised brand identity that better reflects the company's culture and values.
Staying true to our belief in innovation, the new look and feel of the website enhances the user experience to ensure you can quickly find the information you require.
Perfect for both the consumer and professionals alike, the new re-designed website is full of inspirational projects, informative articles and technical information. A new feature, links each project photograph directly with the products used to design the effect which will enable you to easily recreate the looks designed by our team of lighting designers.
A new account tool allows you to personalise your experience by setting up your own profile to save your favourite products and images to inspire you in your projects.
With our clients' needs at heart, we have designed a new product filtering tool which makes it easier than ever for you to specify the right products.
In addition to our Lighting Tips, we introduced a new section clarifying techniques used in lighting design. The section is an illuminating introduction to everyone interested in lighting design and is extensively elaborated on in Luxury Lighting Workshops presented at the John Cullen Lighting showroom.
We hope you will enjoy our new online storefront. Let us know what you think about our new website – www.johncullenlighting.com