Chelsea Design Quarter Members at Decorex 2019
Decorex 2019 is just around the corner and we can't wait to see how it settles into its new home in Olympia. As always Chelsea Design Quarter will have a strong presence with a number of members exhibiting.
Matthew Wailes (M243) are launching a very exciting new collection in conjunction with The Carpet Maker, Thailand.  The LuxuryEco collection is made from upcycled plastic bottles from the ocean.  The innovative new process uses 59% less energy than the virgin production process, is chemical free and reduces C02 emissions by 32%.  The end result is a luxurious yarn that can be used in the production of rugs and carpets.  You can read more about the collection here. Chelsea Design Quarter was privy to an exclusive first look and we are very excited about this new product hitting the market!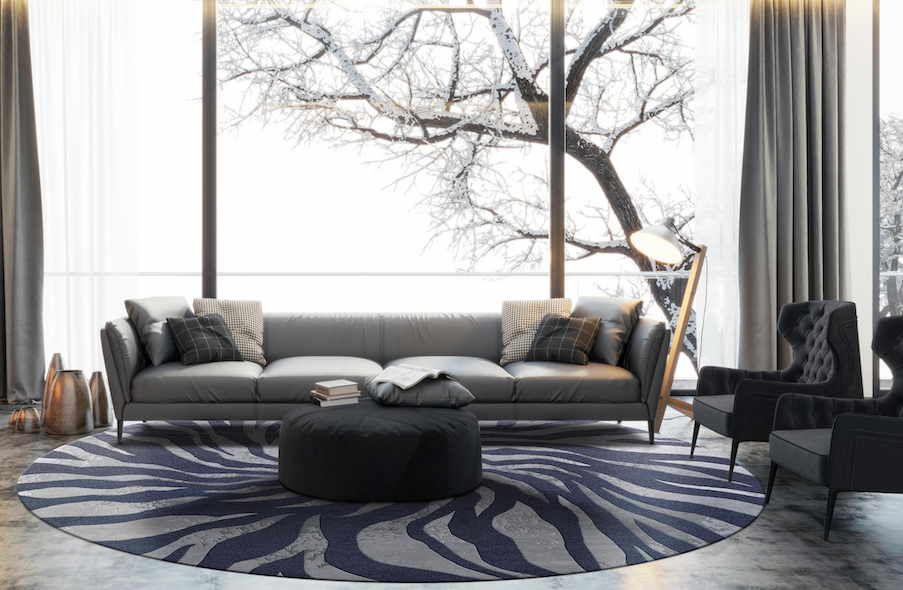 Nautilus Rug from Matthew Wailes LuxuryEco Collection
Ammique (P302) will be showcasing their Autumn 2019 collection. Their stand will give visitors the opportunity to experience their second-generation beds and try their unique sleep technology.  Their innovative design includes thousands of precision-engineered components that contour to the natural curves of the body making sleep a completely new experience.  Head to their stand to learn more and experience it for yourself.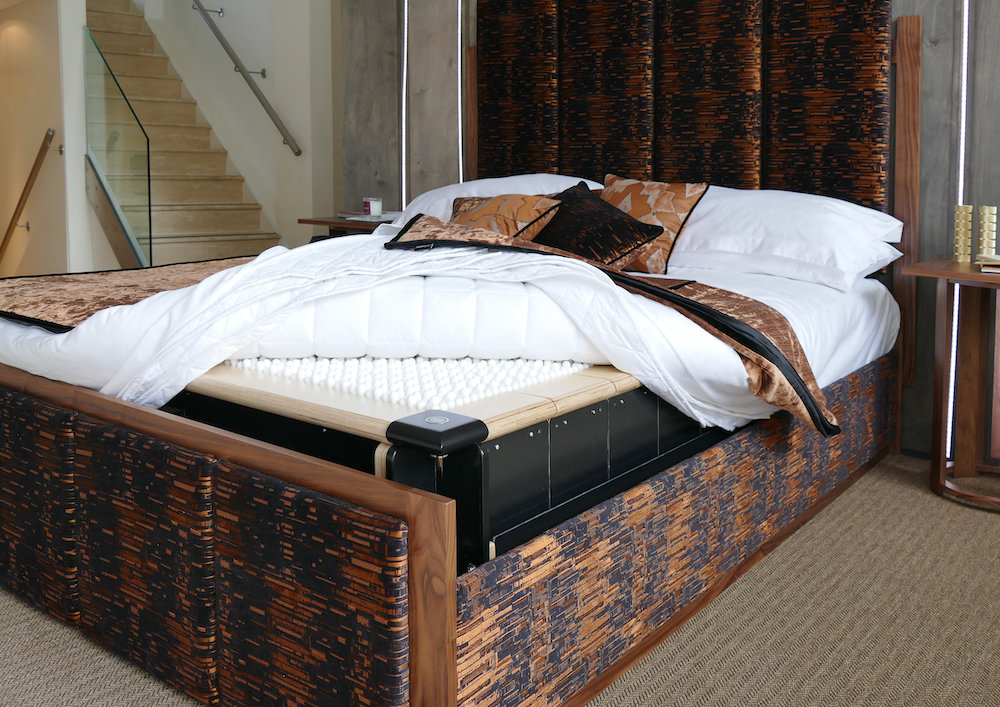 Second Generation Bed from Ammique
Waterworks (C164) is launching the Foro collection, designed in collaboration with Thomas O'Brien.  Waterworks has previously worked with O'Brien on their Aero collection which launched 20 years ago and they are excited to showcase the new Foro collection which takes its inspiration from the mix of beauty, balance and classical design details.  The collection takes its name from the Roman Forum and Foro Italico.  The comprehensive 42 piece collection includes all fixtures and fittings with pieces such as taps and lighting taking centre stage.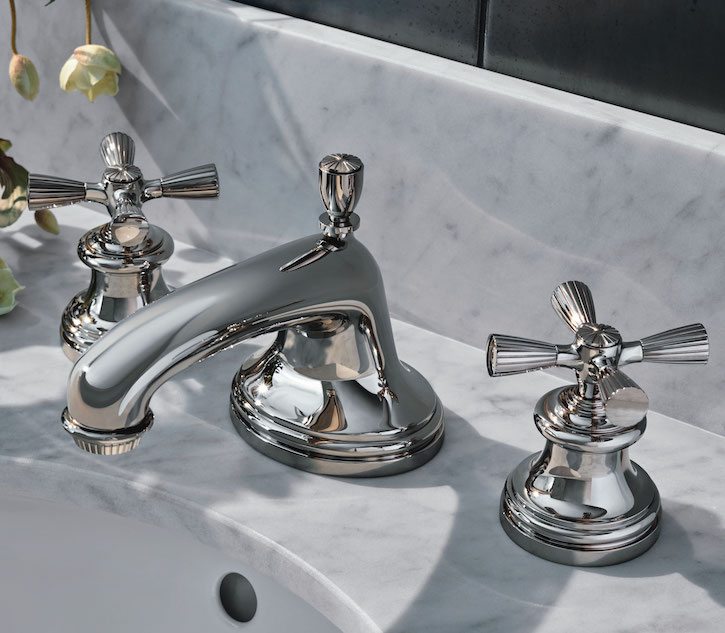 Waterworks Foro Three Hole Deck Mounted Lavatory Faucet with Metal Cross Handles
The Rug Company (C168) is launching a new collection with fashion designer Mary Katrantzou.  The designs are made of Tibetan hand knotted wool and silk and include a number of bold floral designs, the striking collection will be on display in full on their stand.  In addition to this The Rug Company will have pieces on display from other new collections released this year including  those by Kelly Wearstler and David Rockwell as well as its own in-house collections.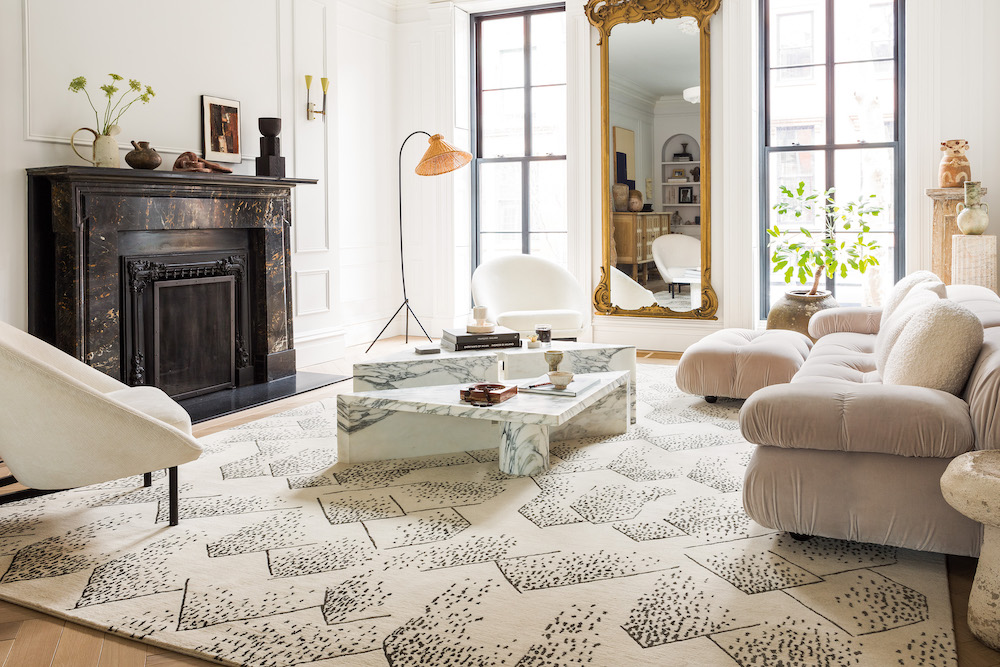 The Rug Company - Brink by Kelly Wearstler
Tom Faulkner (D164) will be showcasing the recently launched Papillon collection.  The stunning new designs take their inspiration from Tom's trip to California's Joshua Tree National Park in 2016.  The 8 piece collection includes a dining table and occasional tables and also – new for Tom Faulkner – a drinks trolley and a screen.  Some of the designs include dichroic glass, which shimmers and changes colour in the light.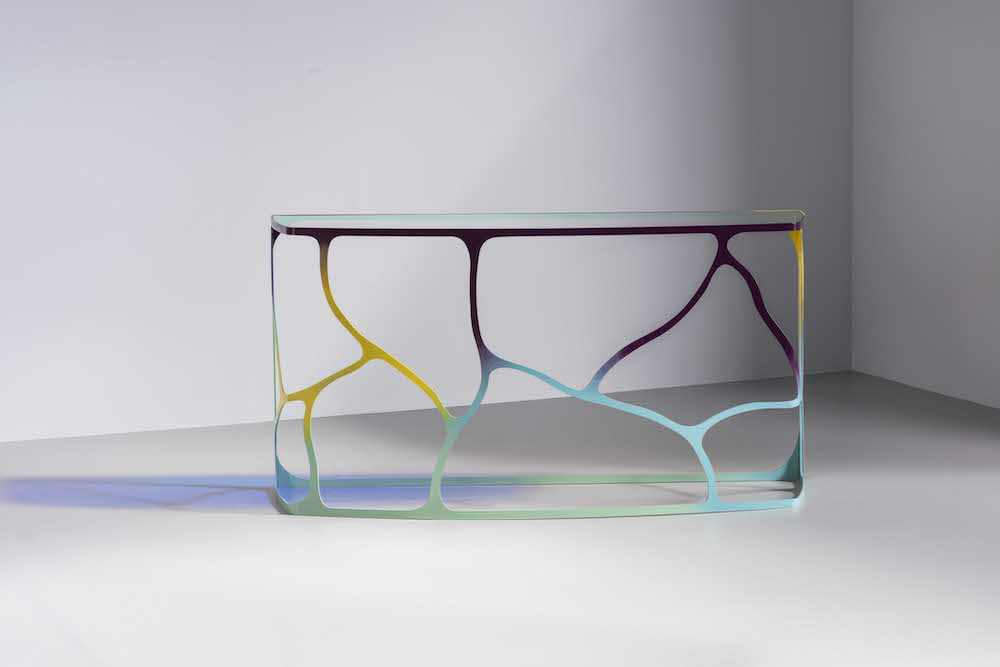 Papillon Console Table by Tom Faulkner Furniture
Robert Langford (D146) will use their stand to display their stunning furniture.  They offer a full collection of designs suitable for use in houses, hotels and yachts.  Their designs can be ordered as is or customised to your needs.  They also hold a number of stock pieces for projects that need to move quickly.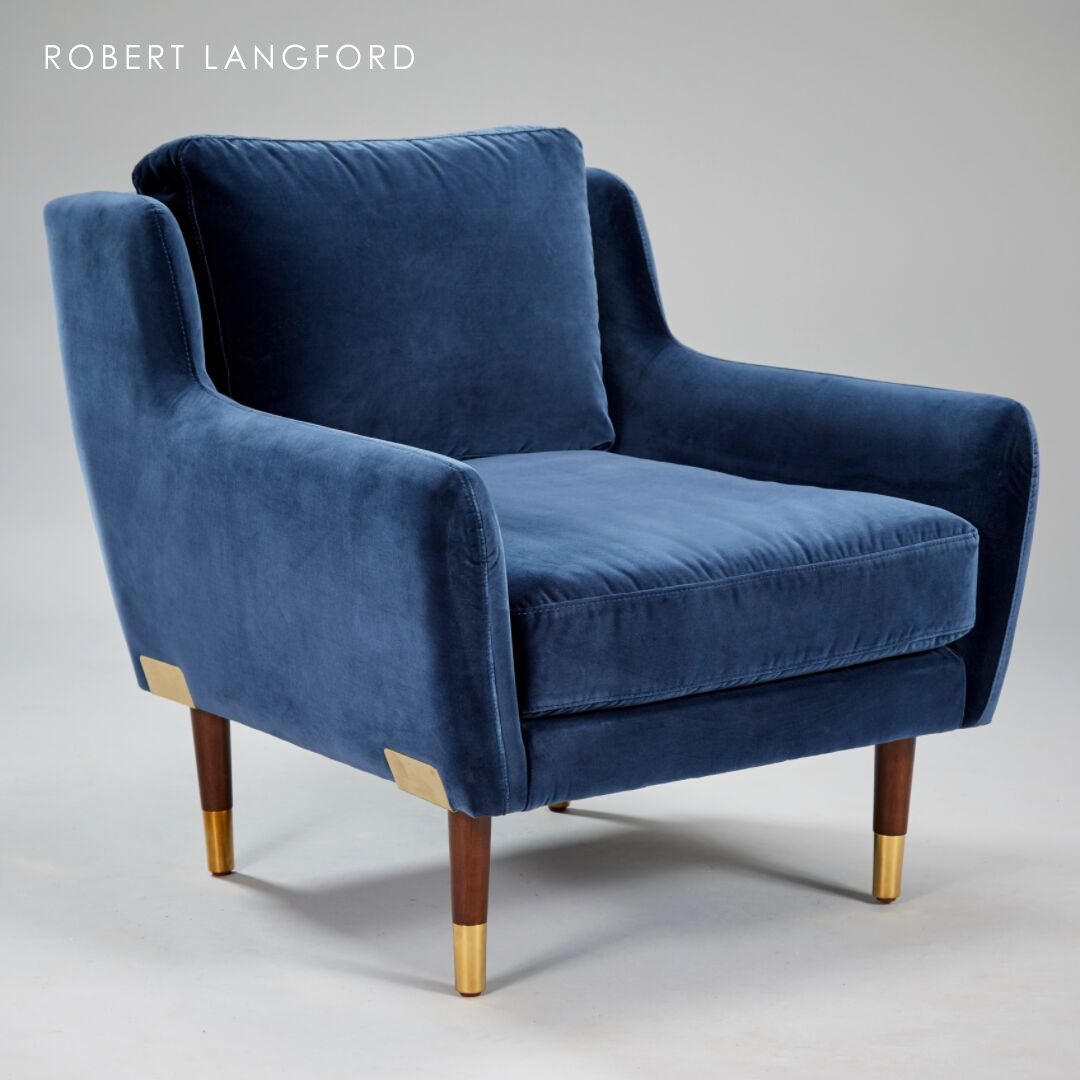 Robert Langford's Foster Chair in Navy Blue
Bert & May (B163) have an extensive collection of encaustic tiles, paints and reclaimed tiles.  Visitors to their stand will be able to see the latest designs and examples of how their paints and tiles can work together.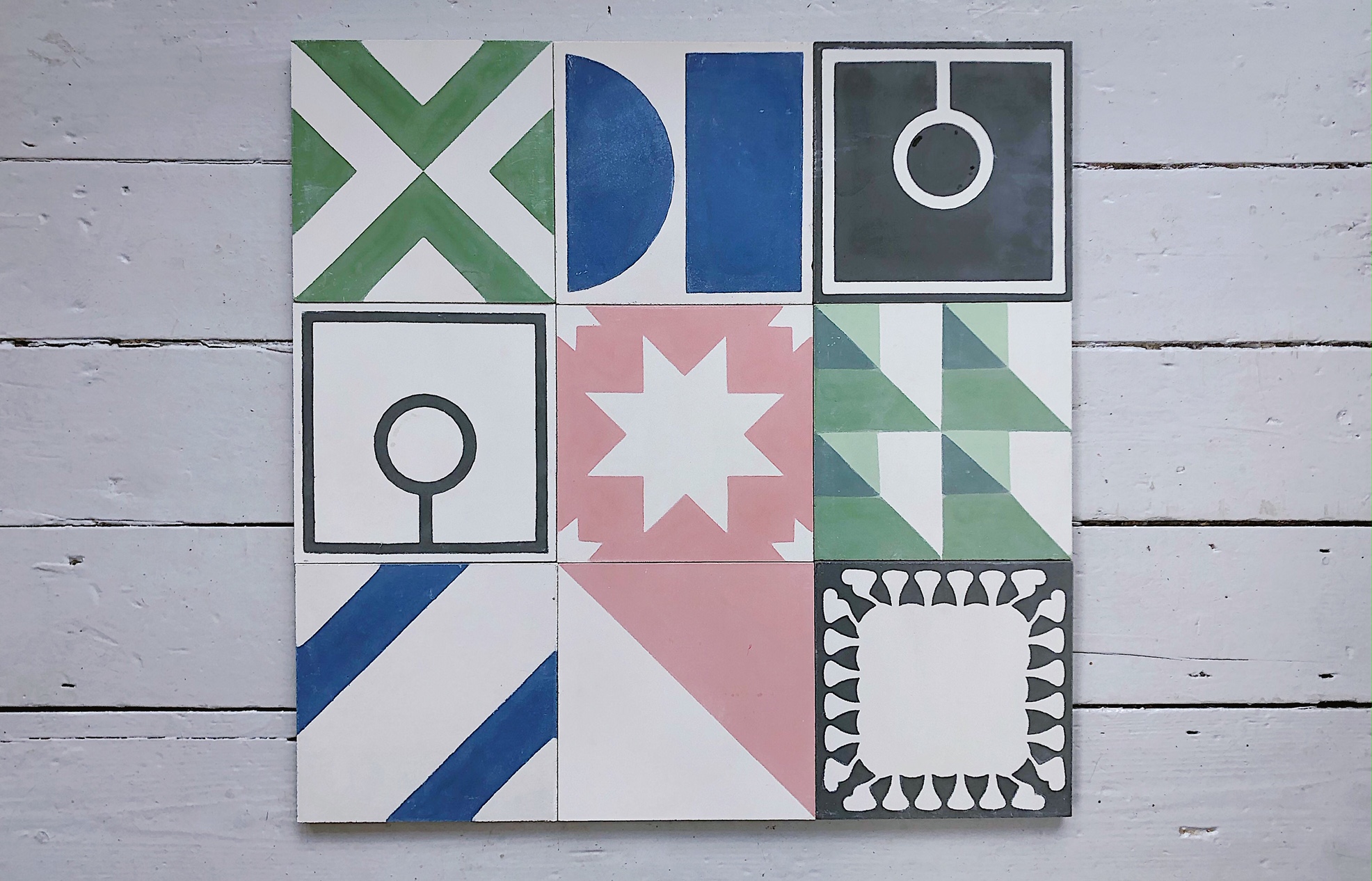 Selection of tiles from Bert & May
In addition to the companies exhibition on their own stands John Cullen Lighting will be lighting up the Blind Fashion stand (G145).  Knots Rugs will have one of their rugs on display on the Barn in the City stand (D186) and  George Smith are providing furniture to the Tori Murphy Stand (H201) and have suggested you keep your eye out for their furniture in other places too…
We are looking forward to seeing all of the Chelsea Design Quarter member stands, and also attending a number of the lectures taking place throughout the show.  See you there!