CDQ Members at Decorex 2023
Decorex is taking place from 9th – 11th October at Olympia in London.  There are a number of Chelsea Design Quarter members that are either exhibiting or lending their product to a stand – below is a handy guide on where to find them as well as some other things that we are looking forward to seeing!
John Cullen Lighting (D20) is always a knockout and we are sure that this year will be no exception. They have collaborated with a couple of other CDQ members – they are using Argile paint and Christopher Farr fabric and wallcoverings. John Cullen also have examples of their products is on the HUX joinery stand and Shalini Misra's Curio stand.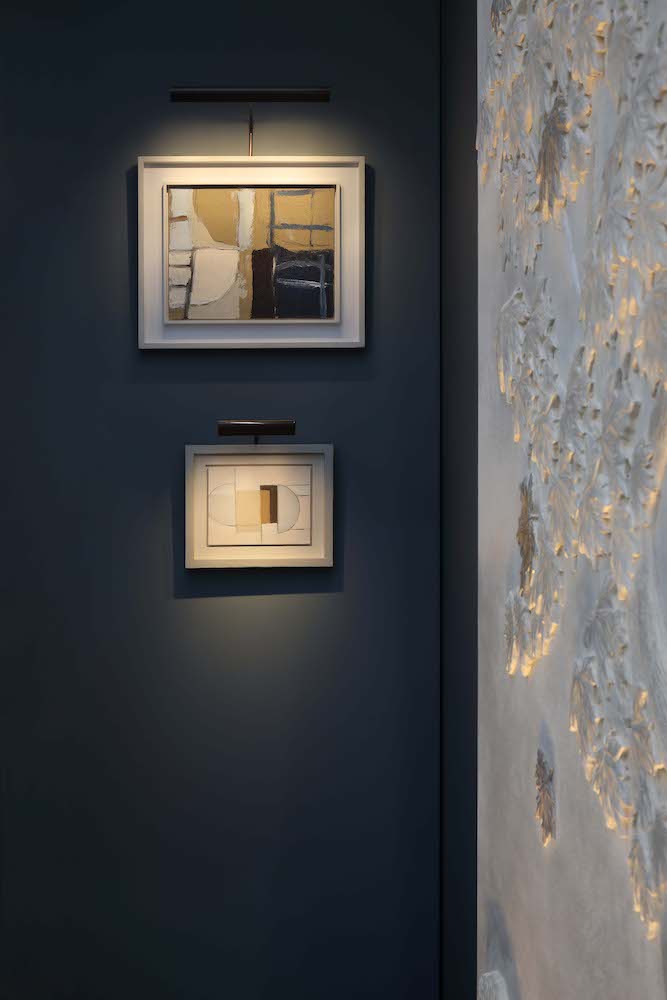 Image from the John Cullen Stand 2022
As well as having their own stand (G70) full of rugs and examples of their Stile Libero collection, Matthew Wailes are providing a number of rugs and a piece of woven wall art for the Champagne Bar.
Robert Langford (B20) are showing their Samantha sectional sofa and pinion table collection, along with the new Fleming occasional chair and their latest bedside tables. As if that wasn't enough they are also providing furniture for the Houles stand.
Knots Rugs (D26) will be showing their new collection with paper marbling artist Nat Maks who has also done the branding for Decorex. The floor for their stand will be provided by fellow CDQ members Havwoods.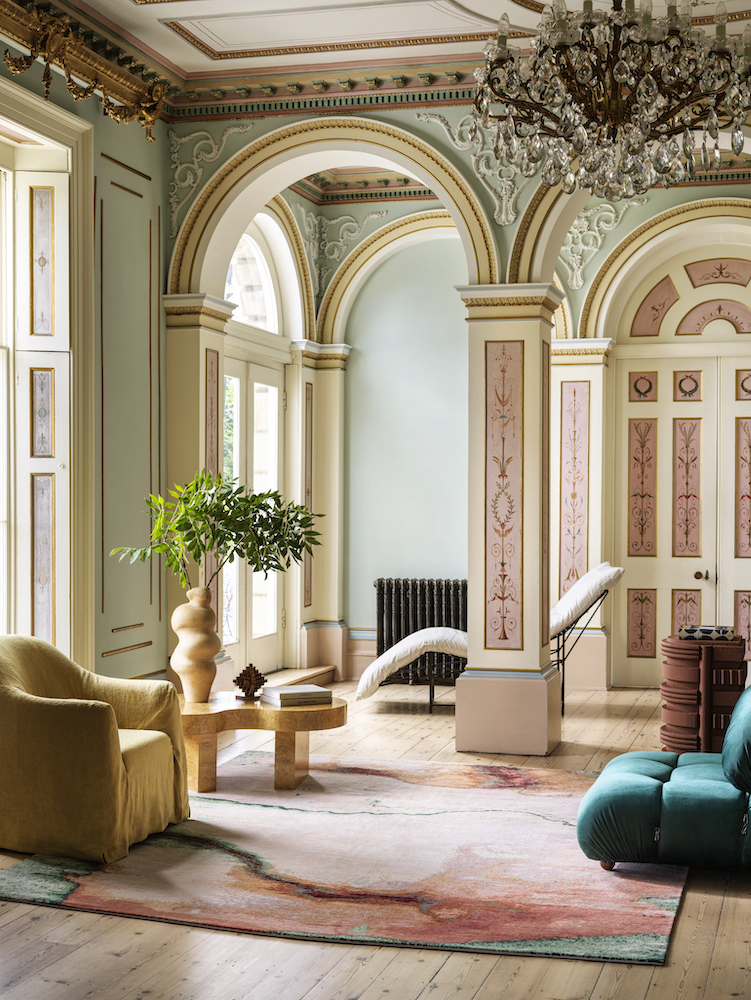 Dawn, designed by Nat Maks for Knots Rugs
We expect the Pooky (D40) stand will be as eye catching as it has been in previous years and we look forward to seeing a diverse range of their lighting products on display!
This year the VIP Bar, Le Boudoir, has been designed by friend of CDQ, Brian Woulfe of Designed By Woulfe and will feature walls painted using Argile paints.
You'll find a stunning George Smith Ottoman Chair & Sofa on the Benjamin Moore stand (B69) which which has been designed with Samantha Todhunter.
As well as the exhibition we are also looking forward to some of the talks which are taking place – of paticular interest is:
– Demystifying The Media 2pm – 2.45pm Tuesday Tuesday 10th October with Jeff Hayward & Susi Rumbold of The Interior Design Business Podcast and interiors editors Katrina Burroughs and Hatta Byng.
– Ask the Designer 3pm – 3.45pm Tuesday 10th October with Brian Woulfe, Sophie Paterson, Natalia Miyar & Ben Spriggs
– Responsibility in Design: what does it mean?  2pm – 2.45pm Wednesday 11th October which has a great line up including long time friend to Chelsea Design Quarter Jules Haines of The Haines Collection.