Chelsea Design Quarter Autumn Raffle in aid of Glass Door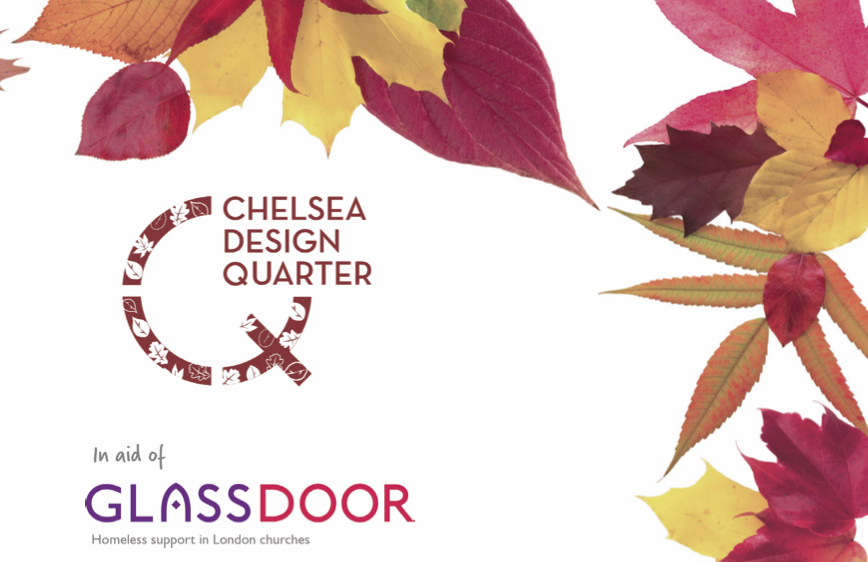 We are delighted to announce that we will again be supporting the homeless charity Glass Door via a raffle.  There is a fantastic list of prizes donated by Chelsea Design Quarter members – see below.
Glass Door offers shelter, advice and support to those affected by homelessness.  They are open to all, space permitting, and do not require guests to fill in long complicated forms to gain access to their services.  They are an independent charity and avoid seeking funding which would restrict their open access policy.
We have interviewed their CEO, Lucy Abraham about the challenges they have faced in 2020 and how they have adapted to restrictions and demands.  You can read the interview here.
As you can imagine their fundraising has been seriously impacted by the pandemic.  Chelsea Design Quarter will be passing on 100% of proceeds from the raffle and we hope you will help us to support Glass Door by entering our raffle.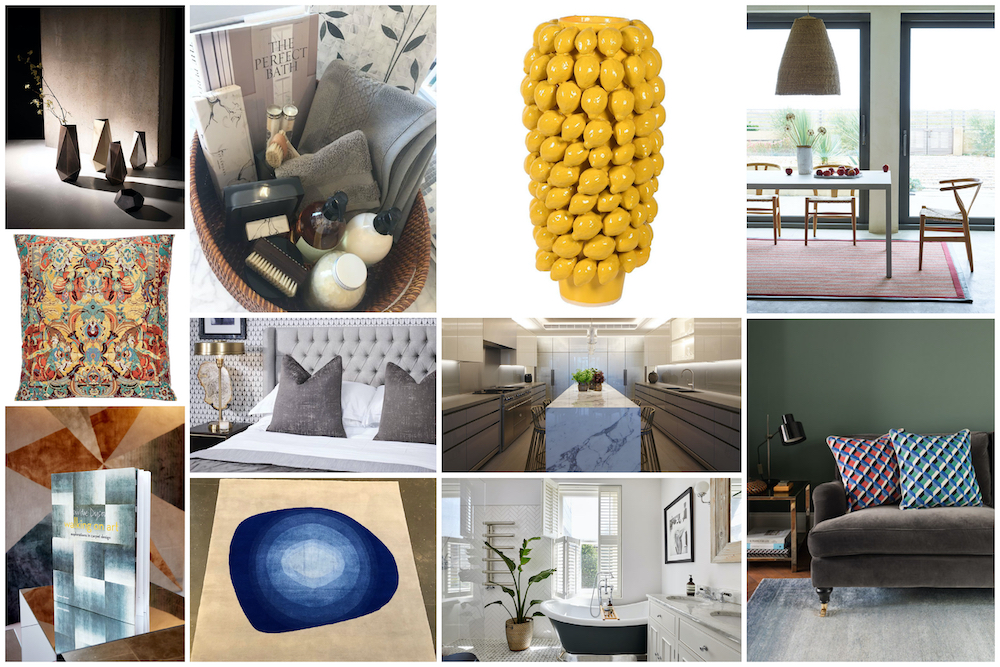 Prizes kindly donated by (from top right): Tom Faulkner, Waterworks, Coach House, Crucial Trading. Middle: Knots Rugs, Robert Langford, John Cullen Lighting. Bottom: Deirdre Dyson, The Shutter Shop, The Rug Company
Tickets are £5 each and can be purchased via Just Giving:
 https://www.justgiving.com/fundraising/chelsea-design-quarter.
*Please forward the donation confirmation e-mail to chelseadesignquarter@gmail.com and we will send your tickets out to you.*
* The draw will take place at 12pm on Thursday 26th November.  Tickets purchased after 11.30am may not have time to be processed.*
The draw will take place via Zoom on Thursday 26th November. Log in details will be sent to ticket holders ahead of the draw.  Winners will be contacted directly to arrange delivery of prize.  Full list of winners will be published on the Chelsea Design Quarter website on Friday 27th November.
List of Prizes:
– Coach House – Ceramic Vase with an RRP of £280
– Crucial Trading – a Bespoke rug up to a RRP of £500
– Deirdre Dyson – A 1.5 x 1.5m hand knotted rug, worth £2950, and a copy of Deirdre's book 'Walking on Art'
– George Smith – A Mohair Soho baby Buttoned Drum in fabric of choice
– Guinevere – A cushion made from French C19th linen inset with an unusual purple African Yoruba worth £250
– John Cullen Lighting – Lighting Design to the value of £1000
– Knots Rugs – 17th Century Modern Skull Cushion. Worth £195.
– Robert Langford – An upholstered headboard from their collection, made in the clients own fabric or select from one of our house fabrics.
– The Shutter Shop – a £500 voucher
– Tatiana Tafur – a Velum Box
– The Rug Company – 2 x Coral Tilt Cushions (RRP £75 each)
– Tom Faulkner – Galena vase in one of their specialist finishes.  Worth £860.
– Waterworks – Luxury Hamper of accessories
Raffle Terms & Conditions
Thank you for supporting Chelsea Design Quarter & Glass Door.
Chelsea Design Quarter (CDQ) is running this raffle to raise money for Glass Door (the charity). 100% of proceeds from the raffle will be donated to the charity.
The cost of each ticket entry into the CDQ raffle is £5. You may purchase more than one ticket.  Payment to enter the raffle must be made in advance of the draw date.  Any payment received after the draw date will be treated as a donation to the charity.
No tickets can be sold to, on behalf of, or for a person under the age of 16 years. Chelsea Design Quarter reserves the right to carry out age verification checks.
If a ticket is sold unknowingly to, on behalf of, or for a person under the age of 16 he/she will be exempt from the raffle and will forfeit his/her prize and the stake will be returned.
The CDQ Raffle is open to all UK residents over the age of 16, except employees of CDQ who are directly involved with the raffle.
Participation in this raffle can be made by returning ticket stubs in the post with appropriate payment (cash or cheque made payable to Glass Door) or via the Just Giving page (https://www.justgiving.com/fundraising/Chelsea-Design-Quarter-Raffle) where entrants will be notified of their ticket numbers via e-mail.
Raffle tickets will be entered into the draw only when the whole payment is received.
CDQ accepts no responsibility for raffle tickets which are lost, damaged, illegible or from which the prize-winner cannot be identified, or for any technical failure or event which may cause the competition to be disrupted or corrupted.
Raffle tickets will be drawn randomly.
Prizes will be allocated in the order of the tickets being drawn from the published list of prizes.
Some shipping costs might be required for delivery of prizes.  Prizes will not be sent overseas.