Autumn Design Trail 2022
Chelsea Design Quarter is pleased to announce the return of our Autumn Design Trail, in partnership with the BIID.  It will be taking place 7th – 18th November.
Once again the CDQ members will be collaborating with with a mixture of interior designers, artists, craftspeople and garden designers to create window displays, installations and exhibitions in their showrooms.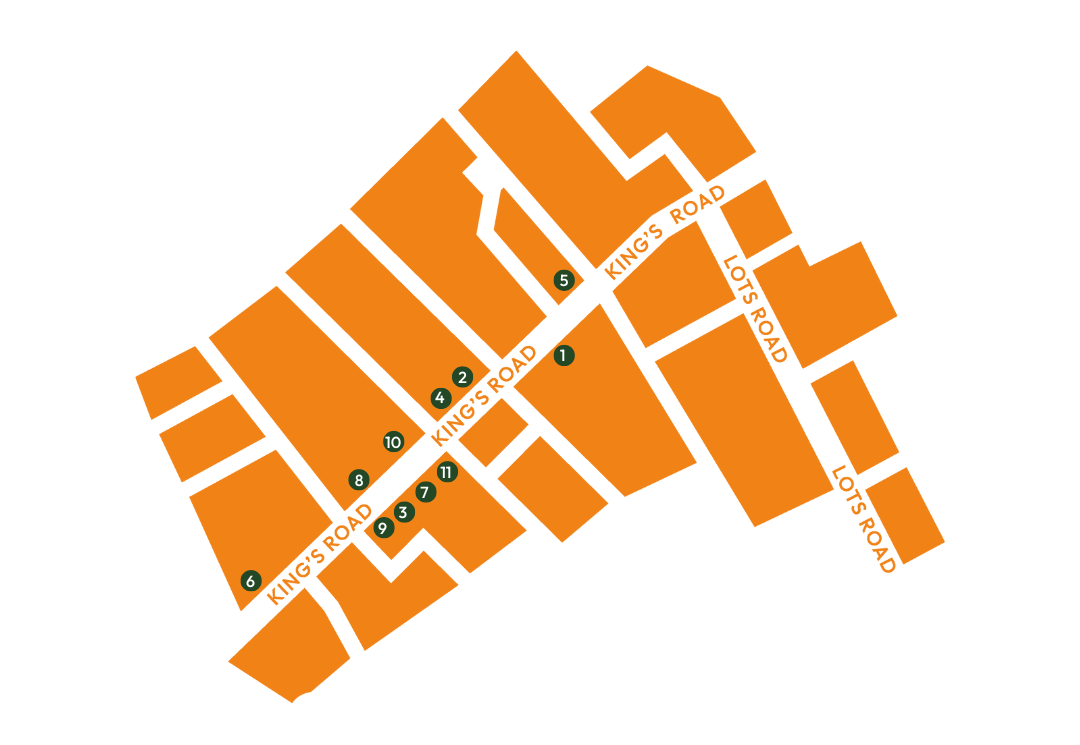 George Smith (7) are working with marbling artist Nat Maks and paper sculptor Posy Patou who will be creating an eye catching installation for the windows. Chesney's (2) are working with Landscape Architect Gabrielle Shay who will create a planting scheme for the planters outside their showroom, as well as dressing the window.
Deirdre Dyson (5) has an exciting exhibition of Lady Deirdre Dyson's original artworks in their gallery.  Knots Rugs (9) are hosting a talk about Sustainability and Fair Trade with Reto Aschwanden, Managing Director of Label STEP.  The talk will be held at 3pm on Thursday 17th November. Please RSVP to studio@knotsrug.co.uk.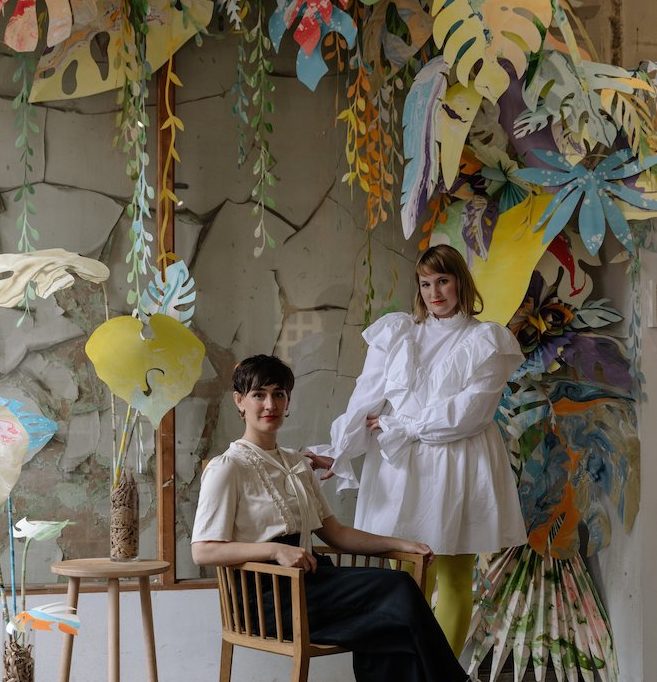 Nat Maks (seated) and Posy Patou (standing) with a glimpse of the installation they have created for George Smith.
Christopher Farr Cloth (3) are showcasing their new Anni Albers collection by having the team at 8 Holland Street have curate their Kings Road showroom.  Reed Harris (10) have teamed up with Bayswater Interiors to style their showroom.
Coco Wolf (4) have given their window over to Studio Indigo who will be styling the window including both Coco Wolf and Christopher Farr products. Drummonds (6) welcome back artist Nancy Daniell who will be hand painting two baths in their showroom. One will feature a 'Vintage Circus' theme and the other will take 'Shoal' as its inspiration.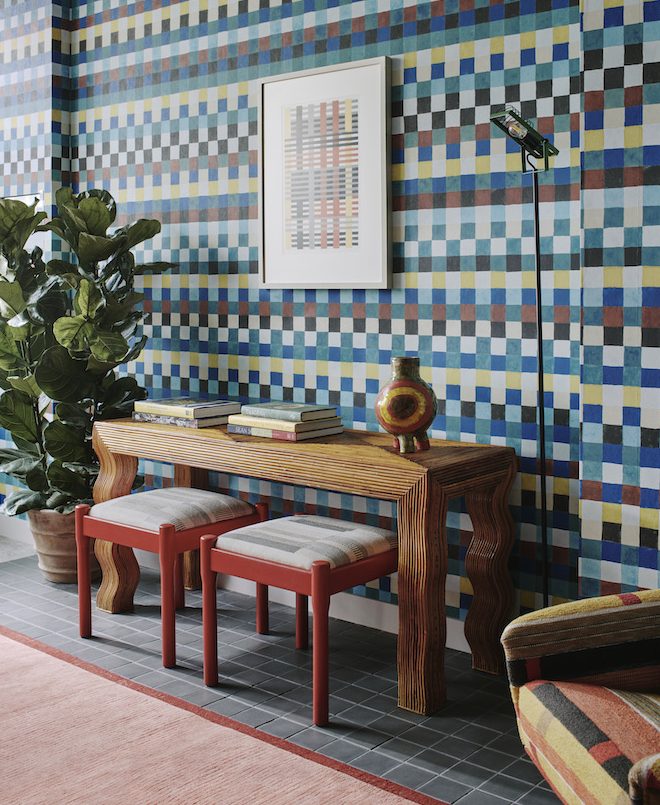 Christopher Farr Cloth Anni Albers Collection
Havwoods (8) will hold a talk by Greg Elliot, technical manager for Havwoods, that focuses on wood finishes and maintaining wood flooring.  Thursday 17th November 12 – 1.30pm.  Waterworks (11) are holding a watercolour workshop.  Both events require and RSVP please contact Chelsea Design Quarter for full details.
Please contact chelseadesignquarter@gmail.com for further information about all events.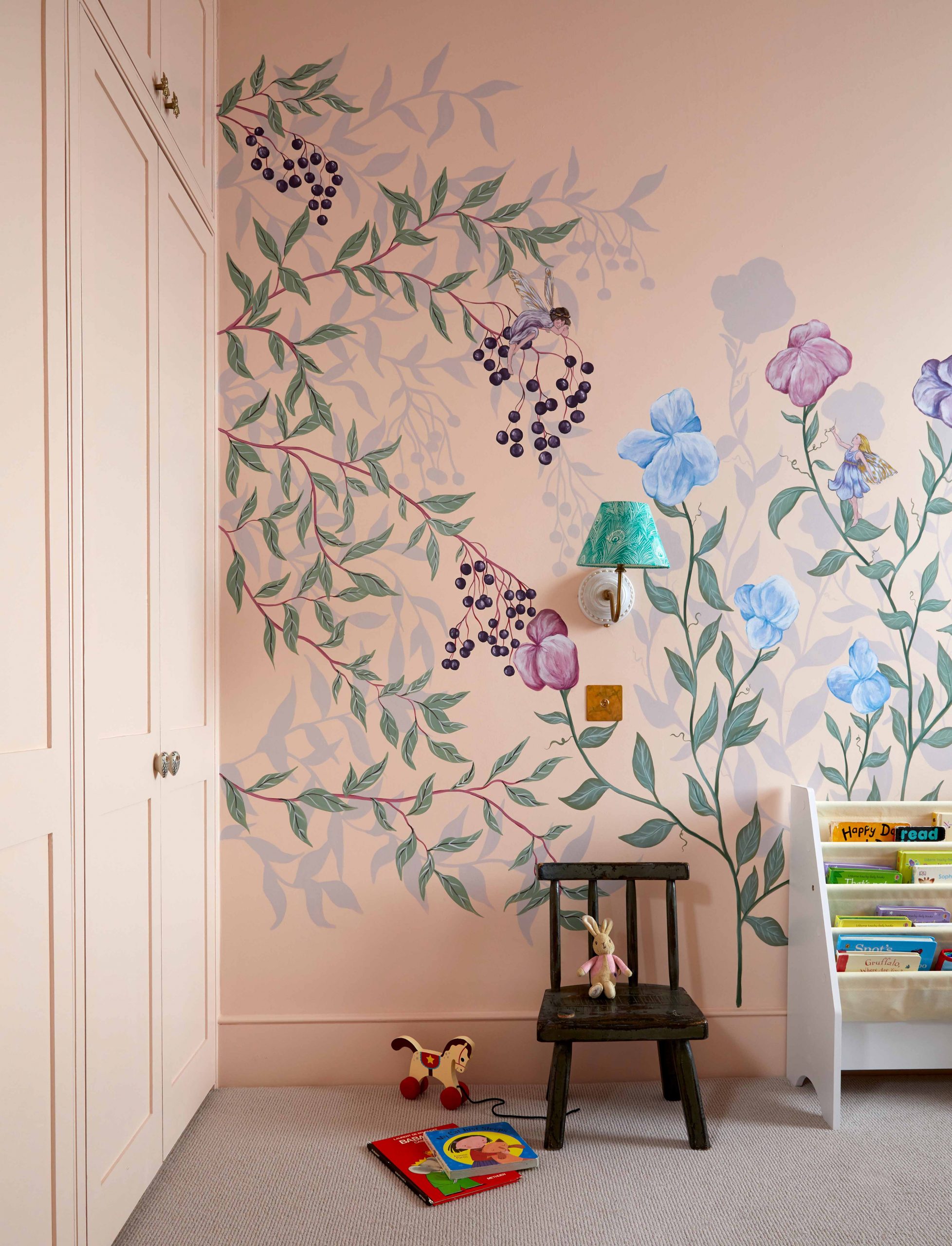 Mural by Nancy Danielle who will be working with Drummonds Bathrooms for the Autumn Design Trail