Waterworks debut its latest Masterpiece Collection
Building on it's reputation as the complete destination for luxury bathrooms and kitchens, Waterworks has launched a new stone collection called MasterPiece, to expand their surface offerings.
The collection is made from hand-selected natural stone from the finest quarries in Italy and Greece and has an incredible texture, rich colour and wonderfully contrasting veining in scalable sizes.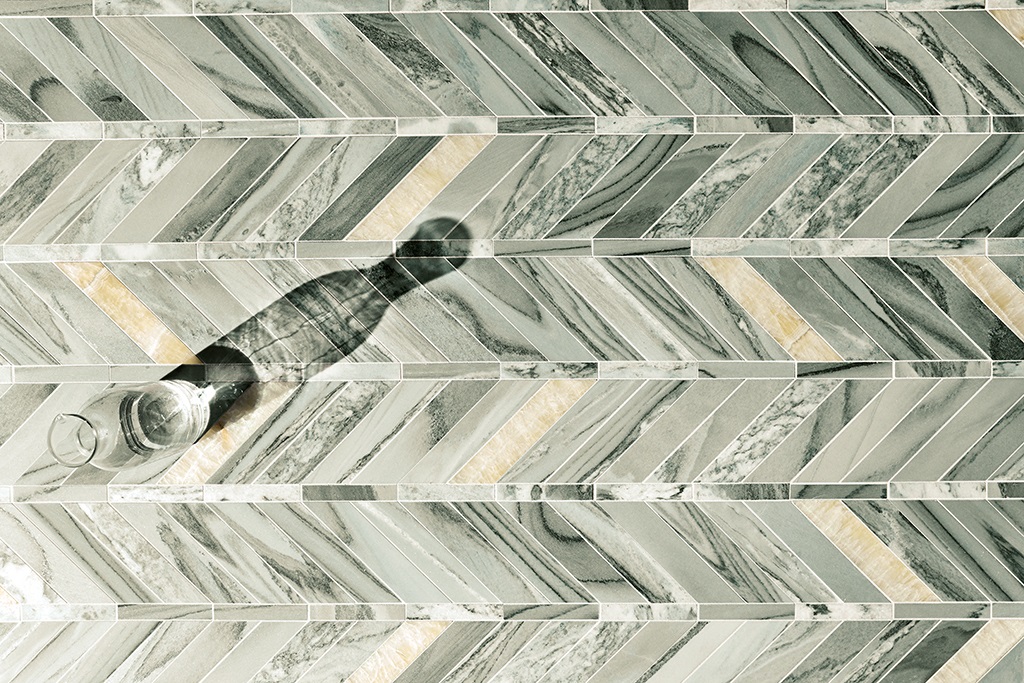 Twill Stripe Petite in Cippolino and Honey Onyx
Peter Sallick, CEO and Creative Director of Waterworks, explains how the new collection represents the Waterworks' design point of view  "these are styles that will last forever.  Our new MasterPiece collection, is built on wood parquet patterns that have been around for centuries.  It's an element that designers can depend on to be enduring, reinterpreted with fresh materials – all the things we want our company to be about."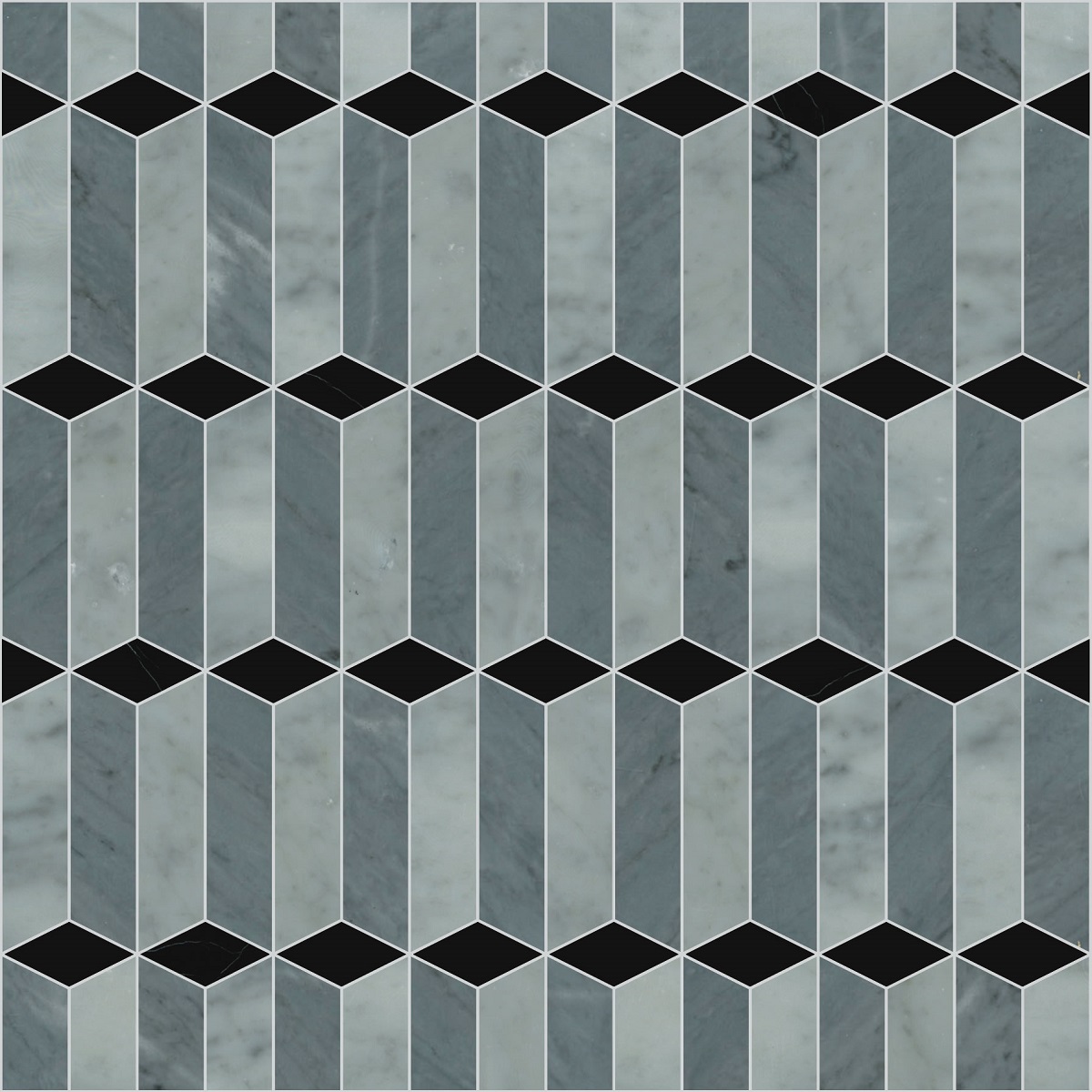 Ascend Petite
Cast in a wide palette and multiple finishes the Masterpiece collection provides limitless design potential for walls and floors.  The stone used has beautiful, natural variations which give the patterns an artful quality – something which you wouldn't necessarily associate with a bathroom or kitchen.  Colour wise there is a full spectrum from neutrals to reds, oranges, blues and green so there is something to suit every taste.
Patterns come in grande and petites sizes, offering customers the flexibility to personalise any room, no matter what the scale.  It is a stunning collection which offers all the functionality which you'd expect of a bathroom or kitchen surface but with the beauty of a one-of-a-kind installation.  It brings another new dimension to kitchen and bathroom design, which is what Waterworks are so good at and continue to be, demonstrating that the brands designs should also be considered for other areas of the home.
Available to view now in their fabulous three story showroom, 579-581 King's Road.  For more details about Waterworks please click here.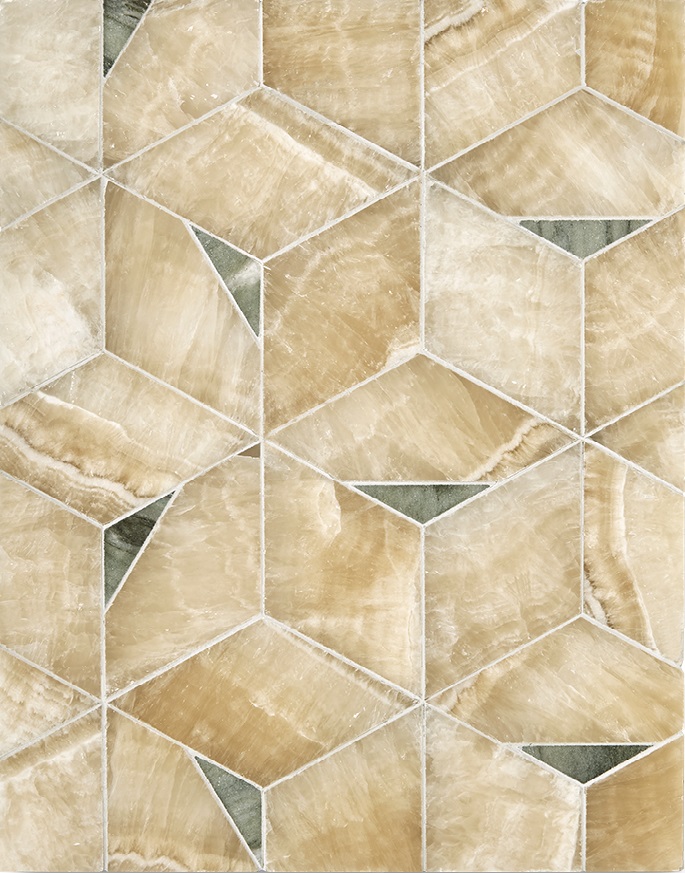 Kerf Block with honey onyx, Cippolino, Petite