A Savoured Evening at Deirdre Dyson's Carpet Gallery
Deirdre Dyson hosted a private event at her Kings Road Gallery last week to thank very special clients and collaborators.
Bubblefood created a spectacular selection of food inspired by this year's VISTA carpet collection such as a 'Lilypond' of nasturtiums, Bubble fish and chips comprising micro fillet of seabass with aerated potatoes on customised 'Deirdre Dyson' edible newspaper and, echoing the leaf theme in some of Deirdre's carpet designs, guests were invited to don headphones and 'hunt' for 'truffles' in a leaf-strewn box!
Bubblefood fashioned accompanying cocktails including one made with apple juice from the Dodington Estate and guests also enjoyed Champagne and Dyson Cabernet Sauvignon.
The evening was rounded off with a spectacular 'Terrarium' of pistachio and green tea parfait, black sesame, yuzu presented on a customised woodland themed station.
All made for a wonderfully convivial evening.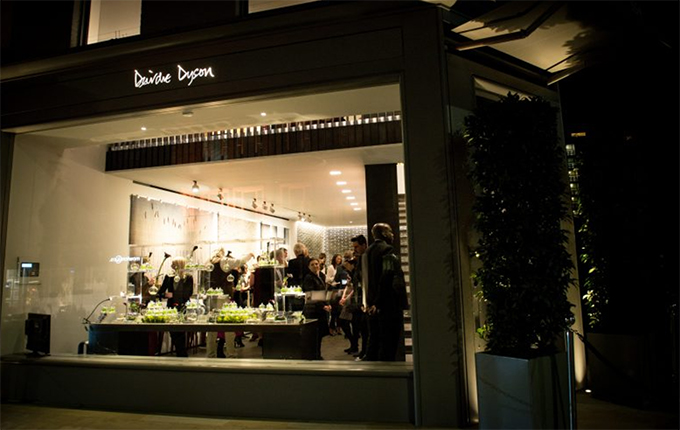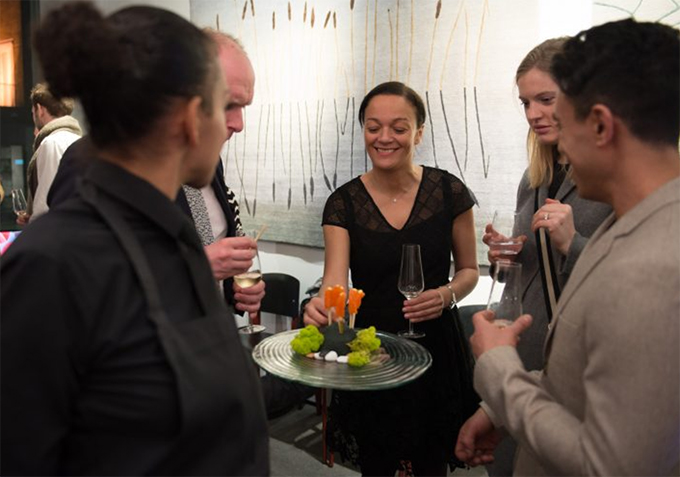 Agnes Guillard, Chelsea Design Quarter's Alexandra Metcalf and Edison Abidi.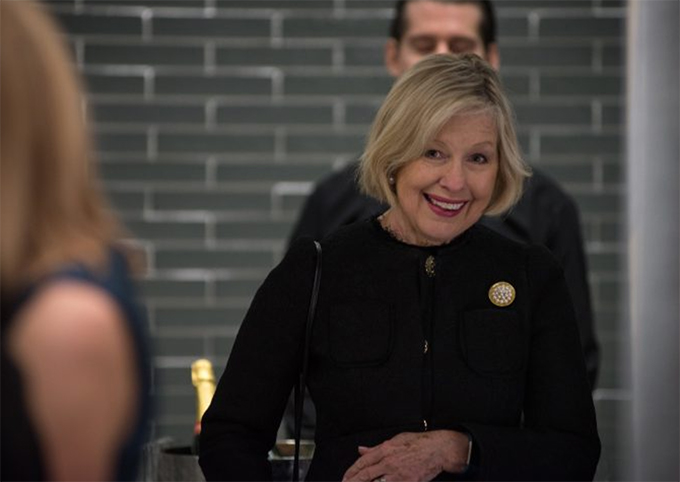 Luxury Topping's Trisha Topping.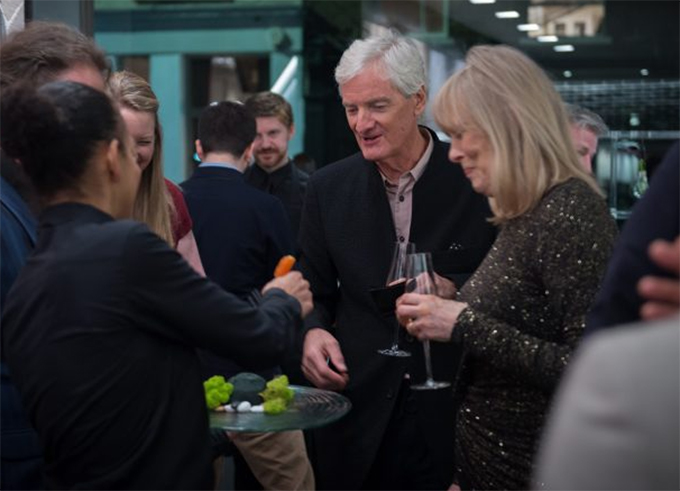 Alice Price, Sir James Dyson and Victoria Nixon.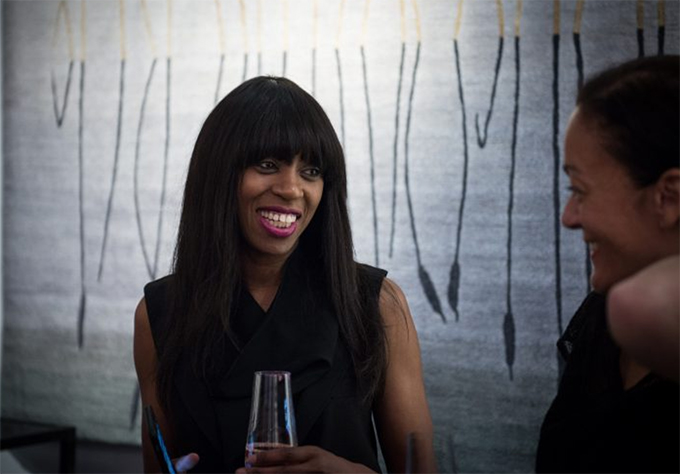 Timothy Hatton Architect's Correna Mitchell.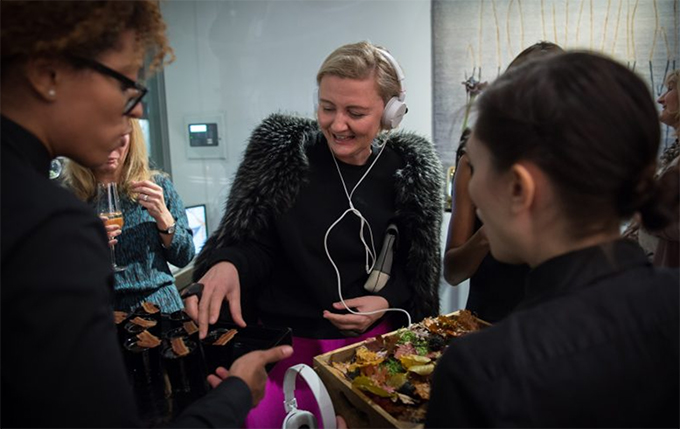 Interior Designer Aida Bratovic from StudioAIDA 'hunting for truffles'.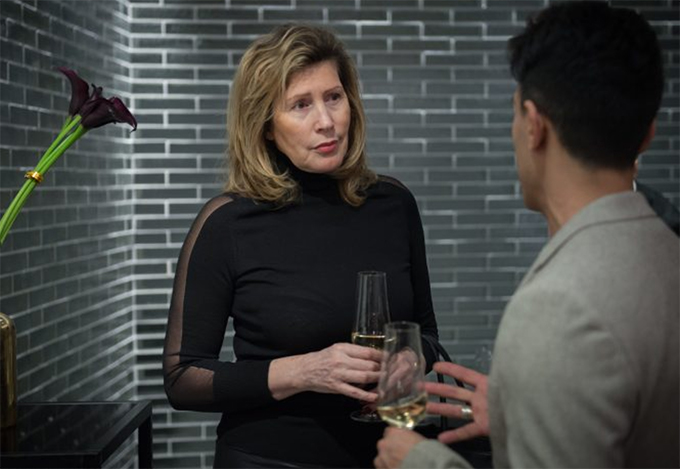 President of SBID Vanessa Brady OBE and Edison Abidi.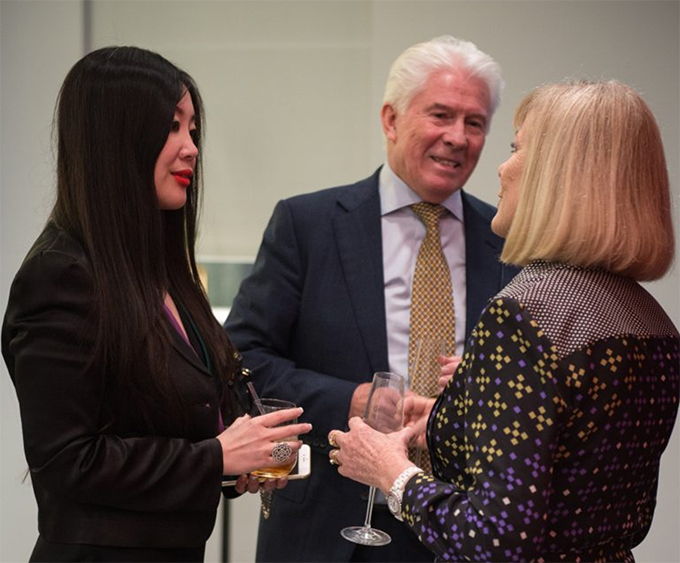 Strategist and Entrepreneur Grace Bian, Deirdre Dyson and ex Centerparcs CEO Peter Mole.