Q&A with Martyn White
We are delighted to welcome Martyn White as the next designer in our series of 'Top 5 Picks'. 
 In addition to being a well respected commentator on all things interiors Martyn's extensive portfolio includes interior styling, photography, product design and digital imagery.  He set  up  Martyn White Designs in 2014 which showcases his passion for interior design, photography and art.  He has worked with a long list of companies, including LINLEY, Tom Dixon, 1508 London, Talisman and Firmdale Hotels.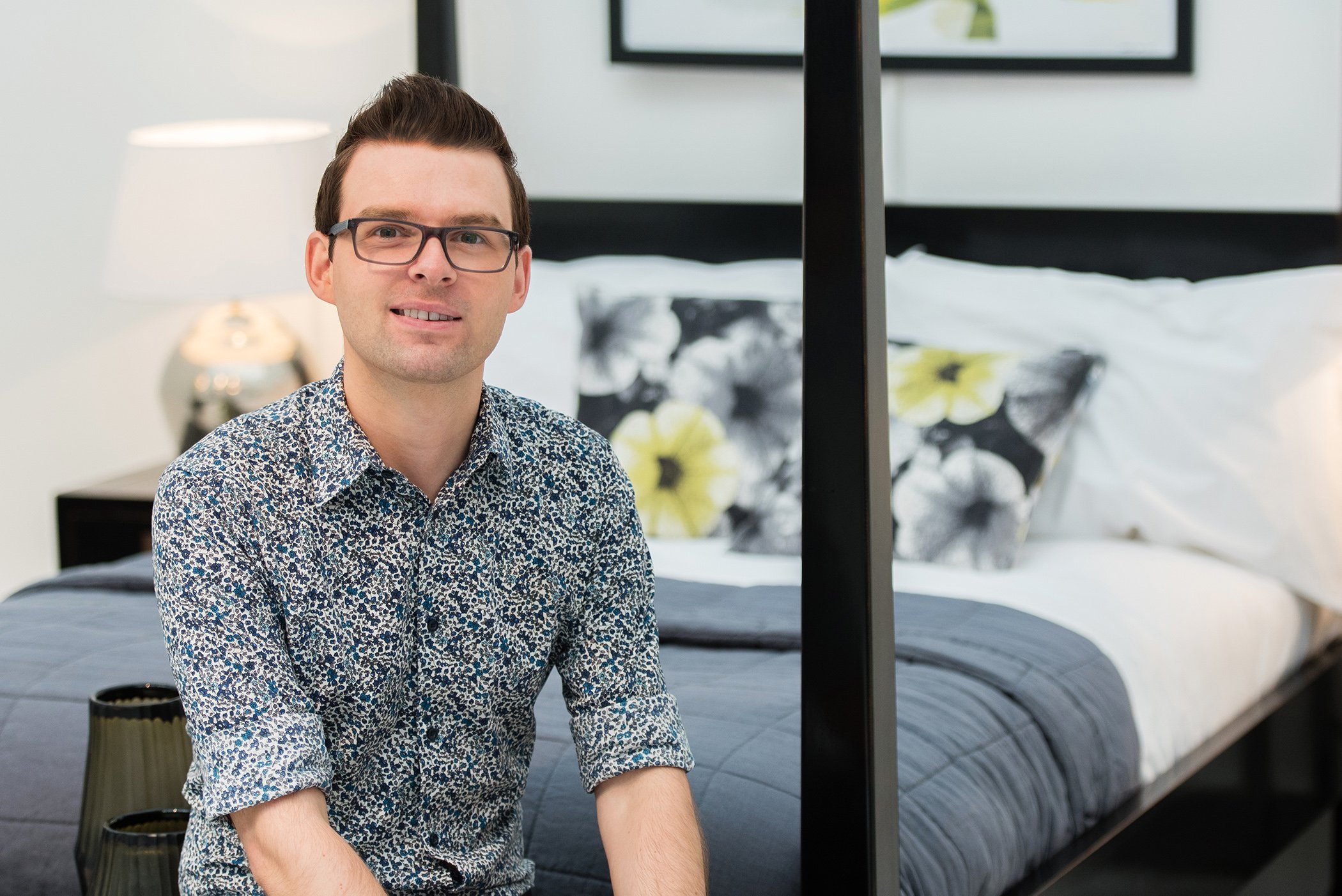 Martyn, thank you for taking the time to talk with us today.  Firstly – tell us a little bit about your background and how you came to work in the design industry?
I have had a passion for interior design ever since I was a little child and knew that it was an area that I wanted to eventually work in. Whilst I studied interior design at university, my background in work has always related around luxury so I have always been surrounded by incredible products and designs that have inspired me.
Why did you decide to set up Martyn White Designs?
I set up Martyn White Designs as it was my way of connecting with the industry. I was told the same thing again and again after interior design job interviews "you are incredibly passionate, but you simply do not have the experience" I thought, if nobody is willing to give me the experience, I will set out and get it myself and that is how the brand was born. I have been able to exhibit my passion and knowledge for design and the response from brands and businesses has been more than I could ever have imagined.
You've worked with an extensive list of design related companies – are there any parameters you've set to the type of company you collaborate with?
Martyn White Designs is essentially a documentation of my journey and discoveries in luxury design. My aim has always been to showcase luxury designers that can bring something special and unique to the table, challenge perceptions and, in my eyes, is a true definition of luxury. There has to be a passion for me to collaborate with a company, on both sides. Luckily London is full of incredible and talented designers and I have had many fantastic opportunities to meet with designers from across the globe so there is plenty of content to be shared.
As well as the straight design work you do, you also have a social media consultancy.  How did that come into being?
Previous jobs of mine have involved working with luxury retailer's social media accounts. After listening to many brands requests and requirements I set out to start up my own social media consultancy, so I could share my knowledge and experience with these brands. Over a short space of time, I have been overwhelmed with the response and have been able to set up and manage several designers and retail accounts for some inspirational and exciting brands.
How important do you think an online or social media presence is for businesses in the design industry?
I think it is incredibly important for brands to have a presence online and on social media. As trends shift, designers and potential clients are using social media as a design search engine to find recommendations and references. We are also seeing social media platforms catering more and more for businesses through marketing and advertising. We are only at the beginning, so I would definitely recommend brands futureproofing their businesses and taking their content online.
How did you choose your Top 5 Picks?
I have the great pleasure of knowing many of the CDQ brands so I immediately knew many of the products that I have chosen as I so desperately want them in my own home. You will see that there is a theme going on and I feel it shows how many of the brands can work so well together.
What do you think will be the defining feature of the most recent decade of design?
I would like to think it will mark the return and appreciation for handcrafted design whilst taking the environment into consideration.
What does 2018 hold for you and Martyn White Designs?
2018 is already shaping up to be a very exciting year with many international projects and trips on the cards. I am actually writing this on my way to New York to showcase luxury hotel design in the city which is very exciting indeed.  There are also some very exciting product designs and collaborations to coming up so expect to see more MWD designs soon.