Q&A with Grant Pierrus, The Interior Style Hunter
Grant Pierrus, set up the Interior Style Hunter in 2015 off the back of training as an Interior Designer/Interior Stylist at Central St Martins. With a successful background in property development and marketing Grant makes interior design accessible to a wider audience through his blog and social media channels.
We are delighted that Grant has agreed to be the first in a series of designers and influencers to make their Top 5 Picks from Chelsea Design Quarter.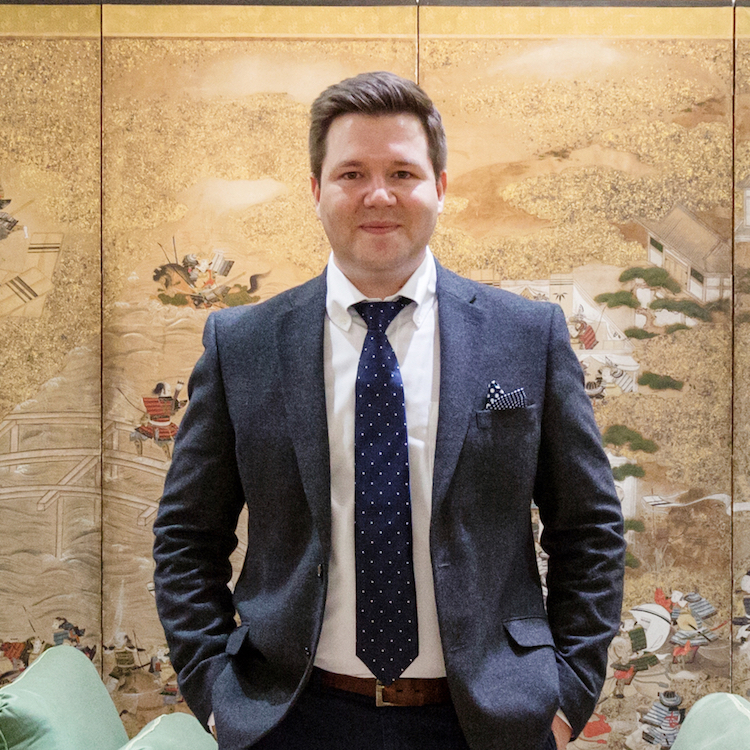 Grant, thank you for taking the time to talk with us today.  Firstly – tell us a little bit about your background and how you came to set up Interior Style Hunter?
 It was a few years ago now, I left the city and went to study interior design. While doing that I started writing Interior Style Hunter as a way to learn about the industry and start to connect with and network with people. The website was so well received and soon I found myself on a plane to Shanghai, Hong Kong and all over the globe. People realised that I'd built a useful platform that they could benefit from when being showcased on it. Two and a half years later and we're still doing exciting new things and doing our best to liven up the interior design industry.
Where did you get the inspiration for your series of 'Design Rules' ?
Those are still my most popular articles. I wrote those articles from everything that I was learning at the time. When I learn about a subject, writing about it helps me to understand the process the concepts better, so it's a win-win, I learn and hope to teach others about what I'm learning. In fact, this section of the website was so popular, that in 2018 we are planning on focusing on that sort of content a lot more.
Alongside Interior Style Hunter you also run a successful marketing agency for interior designers and associated brands, how do you decide who best to work with?
We do so much for our clients that we've got to love and believe in what they do for us to truly be able to help them succeed. Every one of my clients are very special in what they do, it's the mix of their personality, work ethic and greater team that makes for a winning formula. We will only work with clients where we feel that we are able to add value to them.
You undertake a number of speaking engagements throughout the year – can you speak on any subject?!
Any subject that I'm passionate about – yes. I think it's your duty as a speaker to engage your audience and you can only ever do this if you are passionate about a subject – or the complete opposite, I'd never want to listen to someone who just droned on about something. Speaking is a form of entertainment really, and people love learning while enjoying themselves. So passion is really key!
How did you choose your Top 5 Picks? 
When I'm asked to choose my top 5 picks, I always start with looking at brands that I have great relationships with, I love to support people in my network.
You recently acted at the Marketing Chair for Holiday House London, how did that come about?
My friend Rachel Laxer has been talking about doing a showhouse here in London for years. She did it twice in New York and loved the experience. So it was early last year when Rachel said to me, let's do this thing – and that's how it happened.
What does 2018 hold for you and Interior Style Hunter?
The team is growing and we have the most exciting plans for 2018. Unfortunately I can't share most of it with you, but we're very focused on building the brand beyond the interior design sector. We love bringing new and exciting things to the Interior Design Sector, so in January we're taking a group of Interior Designers to Paris for the shows and this is going to be followed up with a big tour of US designers coming to London in September.