Q&A with Go Modern
Tina Mahony and Simon Ingham are the co-founders of Go Modern, a contemporary indoor and outdoor furniture and lighting retailer.   The company was founded in 2006 and they work with some of the best known design brands in the interiors industry including Lema, Porada, Bonaldo, Tonelli Design, Jesse and top outdoor furniture brands such as Manutti and Tribù to name a few.  
 We sat down with them to talk about why the company was started, how they developed relationships with such a large group of clients and the future of the company.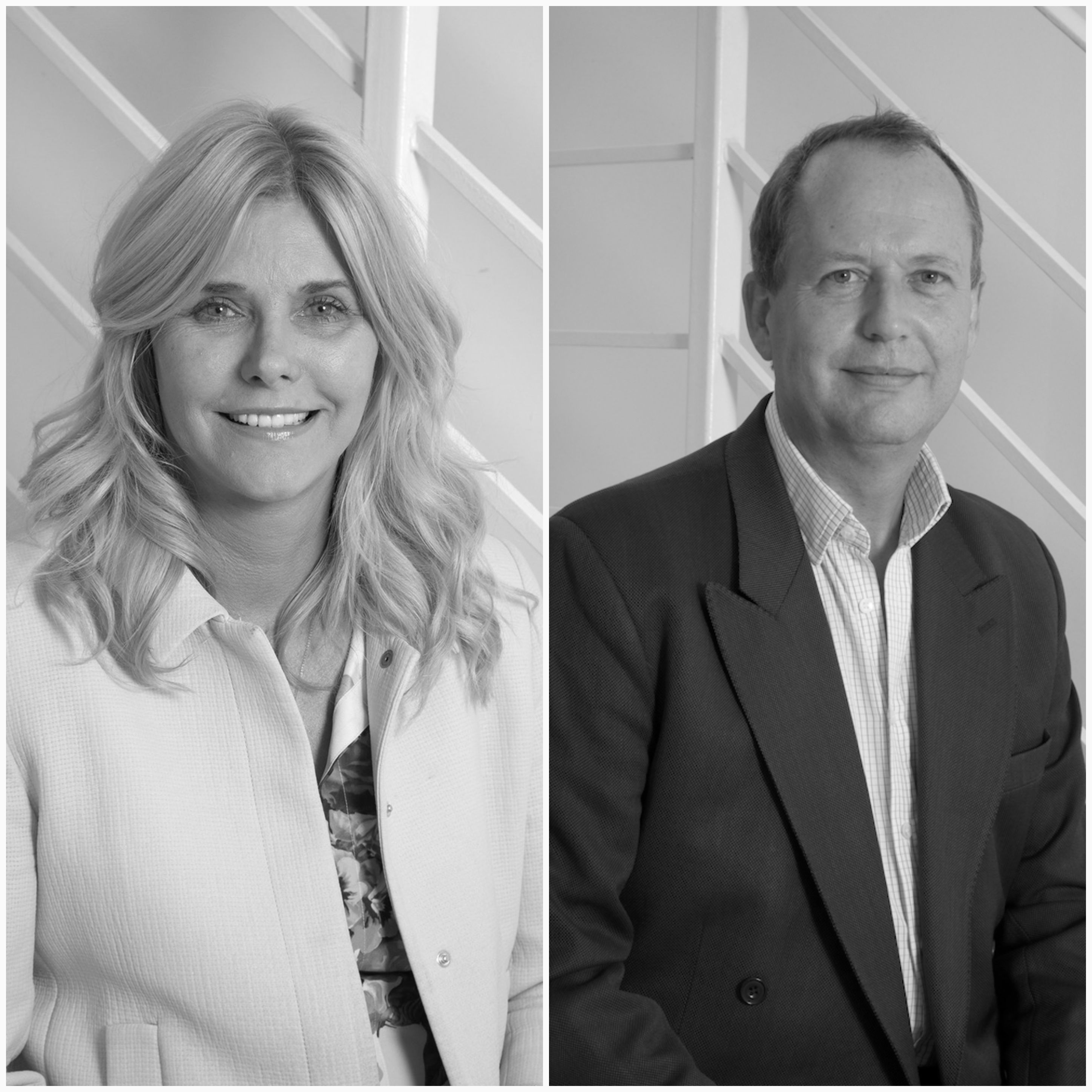 Tina Mahony & Simon Ingham
Tina, thank you for joining us today, why don't you start by telling us a bit about your background and how you came to set up Go Modern?
My background was in I.T. but I'd long been a passionate admirer of contemporary design in furniture. I'd become very frustrated that I couldn't easily find many of the wonderful brands that I'd seen in Europe. Go Modern began as a way of sourcing their designs. My hunch was that lots of other people also loved contemporary European furniture, so we began by selling online; my hunch turned out to be right and a few years down the line we moved into our present showroom on the Kings Road.
Simon, how and when did you come on board?
My background is banking. Tina and I were friends and I thought her hunch was a sound one.  I helped source the financial backing for the project and we worked very hard in the early days to persuade many brands of what we had in mind.  No one was selling furniture online in those days and many suppliers just didn't get it.
How did you go establishing relationships with the many European companies that you now represent? Was there a key relationship that helped really establish the company?
One of our earliest relationships was with the glass manufacturer Tonelli Design.  We absolutely loved their furniture and no one else in the UK was offering anything like the style or quality of manufacturing they were. Tonelli are still with us today and they feel almost like family.  Their designs have evolved, as we have, and they now work with some amazingly creative, world renowned designers such as Cristina Celestino and Karim Rashid to produce some simply awe inspiring furniture.
Tonelli Opalina Glass Dressing Table by Cristina Celestino
Tell us a bit about some of the brands that you work with?
All of the furniture we choose is hand-picked and we make careful judgements on design, practicality and of course value.  We believe that modern furniture should be as good to look at as it is to use. The world of furniture is a very crowded one.  We're definitely not in the market of persuading customers to buy more.  We make sure that everything we sell will last. Good design is never cheap design and the quality of materials and manufacturing is extremely important to us – it must be first class. It's crucial to us that our brands share this passion for design and quality.  We also pride ourselves on our excellent customer service and attention to detail, and we share those attributes with everyone we work with.
You obviously have your fingers firmly on the pulse of contemporary and forward thinking design.  How do you stay ahead of the curve and know what will be the next big product or brand?
 We're in constant touch with suppliers and we visit all the international trade fairs regularly to spot emerging trends and to discuss what's happening in other territories. We know what will work for our customers.  It's wonderful to see that some of our earliest brands are celebrating significant anniversaries, managing to keep their original integrity and style while delighting us with their innovation.  Equally we love to see newer brands amongst some of the older and established big boys. Salone del Mobile in particular has a sense of theatre about it.  It's THE show of the year and we never fail to be energised and excited by what we see.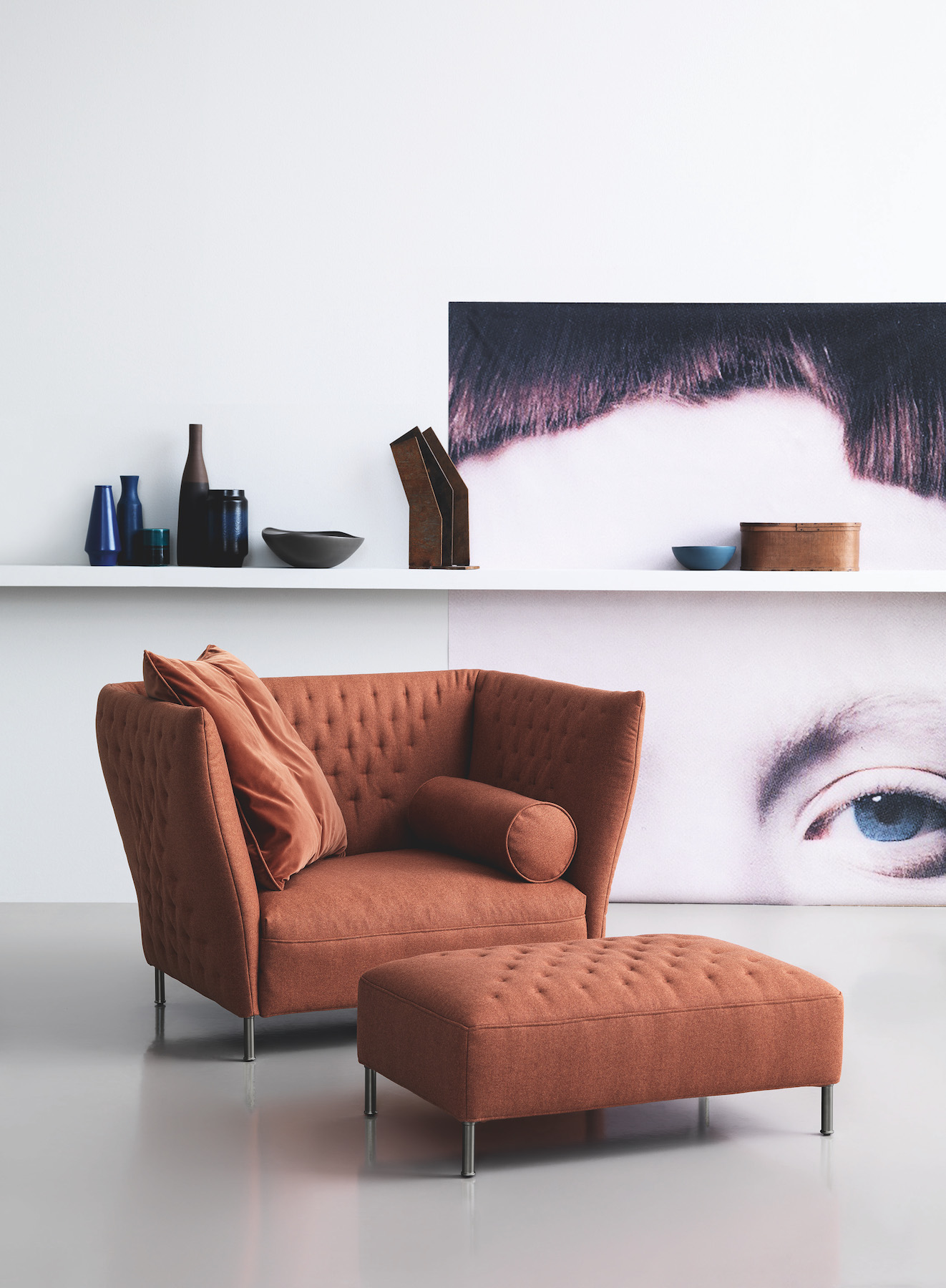 Saba Italia Quilt Chair & Footstool
Go Modern offers a large range of furniture, accessories and lighting.  Would you say you have any particular specialities?
We cover both indoors and outdoors furniture. We offer furniture for every room of the house from dining tables and chairs, to sofas, sofa beds, sideboards and bookcases to lighting and other useful accessories.  Wardrobes are a particular speciality of ours and Go Modern has possibly the largest range of Italian made freestanding and fitted wardrobes in the UK. We also have an expert team of designers and installers who ensure everything will fit any space perfectly.  We love awkward spaces!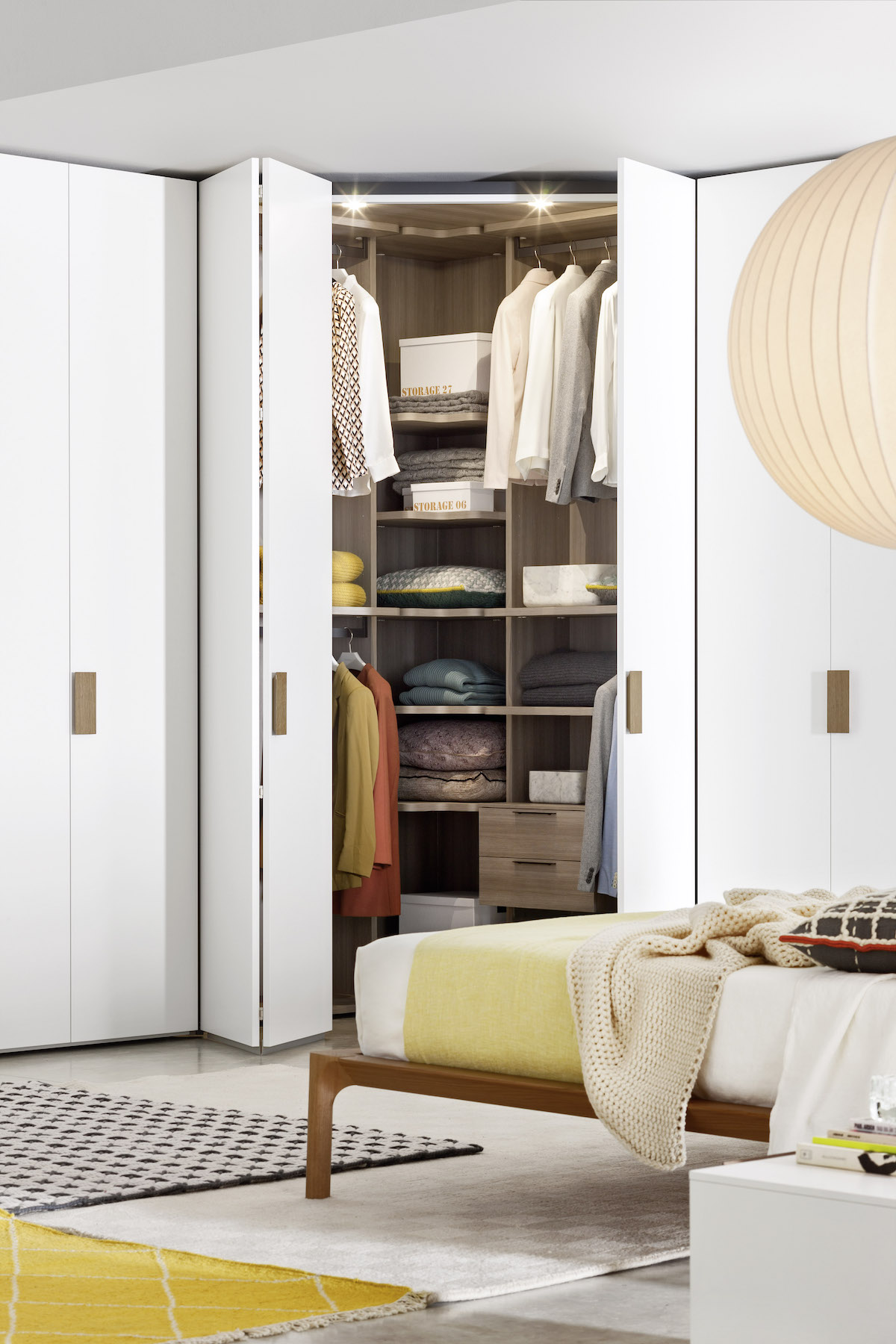 Novamobili Dotty Corner Wardrobe
Tina, you were a judge at last year's Porada International Design Award, how did that come about?  Will you be doing judging any other competitions this year?
I was absolutely delighted to be asked personally by Porada to be part of their judging panel.  We've worked with the company for a number of years and love their style. The standard was extremely high and it was tough helping to choose the eventual winners. This year they are very keen to hear more from UK designers, they'd love to have more Brits entering.  So come on UK designers – what are you waiting for?  The deadline for entries is November 9th.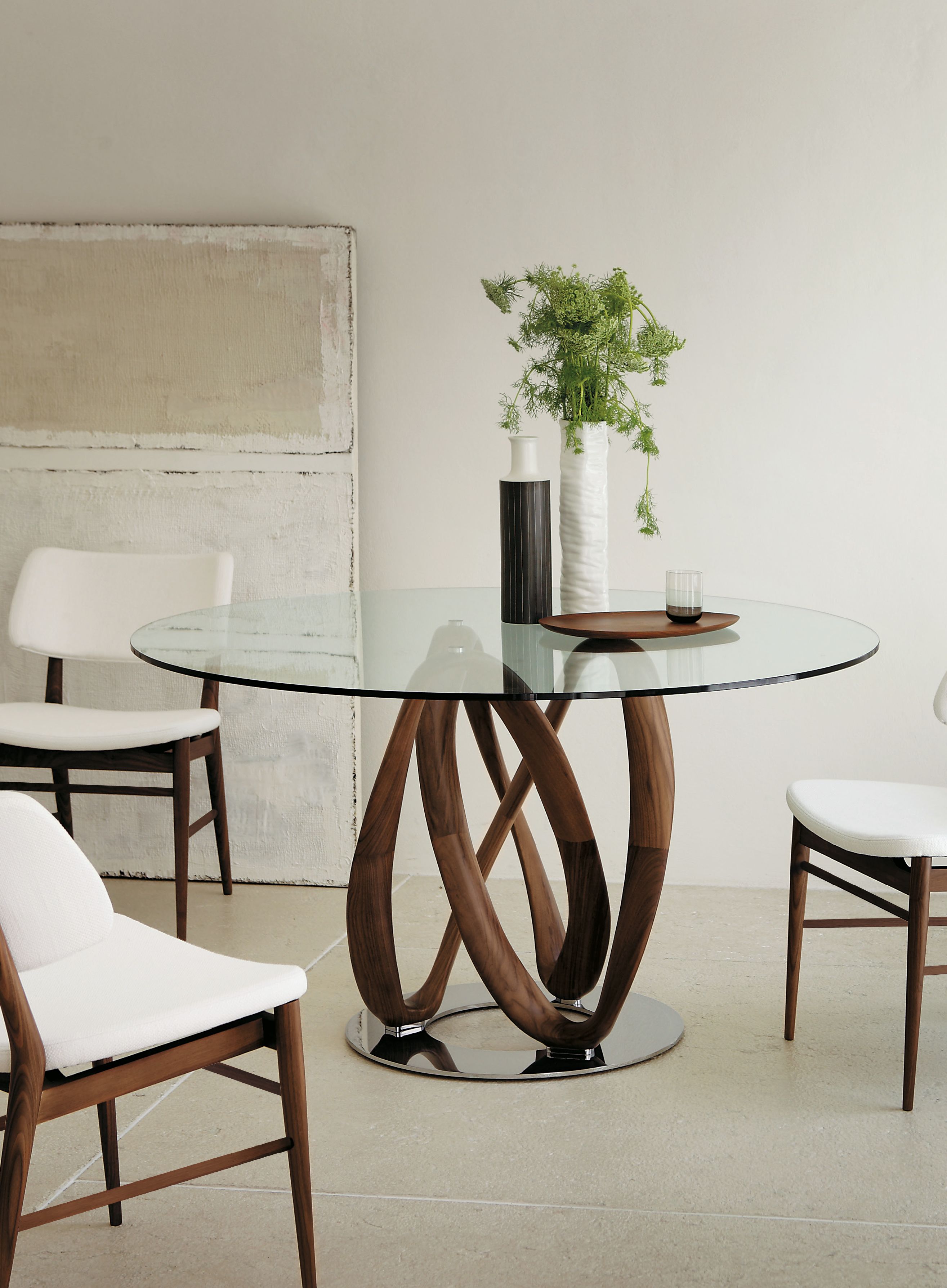 Porada Infinity Dining Table
How would you define a Go Modern customer? 
Someone who, like us, is simply looking for very high quality design, contemporary style, and a reliable pleasant and helpful shopping experience.
What do you see as the biggest challenges currently facing the interiors industry?
It's a crowded industry. There are lots of 'me toos' and many companies are selling look-alike designs at 'bargain prices'.  We're in the middle of the garden furniture season at the moment and our suppliers are amongst the best in the world.  Their designs are built to last a lifetime and withstand our harsh northern climate.  A huge amount of research and technology goes into the manufacture and the materials used. You can obviously buy garden furniture for less on the high street but we guarantee you'll need to replace it a year or so down the line. Poor design makes us sad. Apart from being a waste of time, money and materials, it's also not a great use of the planet's resources.
Manutti Minus Dining Table and Radius Chairs
Are there any trends or styles that you think are due to make a comeback?
All of design is cyclical of course and we've seen a great deal of mid century modern over the past few years.  Our suppliers have embraced this trend but, as contemporary designers there is always a contemporary twist.  Metal and marble continue to be big, as does velvet.  Geometric shapes were much in evidence at Milan as was the use of terrazzo … as for colours…terracotta and green….watch this space.
On reflection each decade has a defining look, how do you think people will describe the current style of interiors in years to come?
Bold, adventurous and fun (apart from the ubiquitous blip of 'taupe' which we feel should be erased from the design history books!).  Go Modern's furniture will certainly be around for many years to come and that will be very pleasing.
What does the future hold for Go Modern?
We're in the process of launching a brand new website, so look out for that soon! We love what we do and we have a great team, so we'd like to continue as we are and carry on supporting and promoting good contemporary furniture design in the UK.
Thank you for taking the time to talk to us Tina & Simon.  It's been great to learn more about the origins of Go Modern & your plans for the future. 
Vist Go Modern at 565 Kings Road, London, SW6 2EB, or go to www.gomodern.co.uk