Go Modern Judge Porada International Design Award 2017
Tina Mahony, one of the Directors at Go Modern, was in Italy this week as part of the judging panel for the Porada International Design Award 2017, and the winners were announced on Tuesday 4th December.
Boasting a strong year of competition with entries being submitted from around the world including Australia, Japan, Iran, South America, Eastern Europe and Turkey.
The jury comprised of well known experts in the sector including Bruno Allievi – CEO of Porada, Zheng Lingiian – CEO & Chief designer of Taizhou Pinzhen design Co. Ltd, Gerhard Amann – Publisher of H.O.M.E and of course Tina Mahony – Director at Go Modern.  They came together in the beautiful Villa del Grumello in Como, Italy.
When weighing up the entries the jury was asked to take into account the originality of the projects, the degree of innovation, the search for new designs solutions using solid wood, the level of experimentation on materials and surface finishes, the ability of projects to define and anticipate scenarios, and the use of innovative concepts in contemporary wooden furniture and furnishing accessories, with particular regard to typological, technological and morphological factors.
It was a tough process, but bearing all these parameters in mind the winners were announced as below:
Student Category
Nicole Maccari with Serena Chillé
Andrea Pedulli
Niccolò Devetag
Special Mention: Ayse Yakar
Professional Cateogory
Luca Giacomelli with Lorenzo Rossotti
ex aequo Yu Hiraoka and Alessio Biava
Simone Gerbino
Special Mentions: Gabriele Vella, Tom Fereday
Congratulations to all involved on another successful year of design.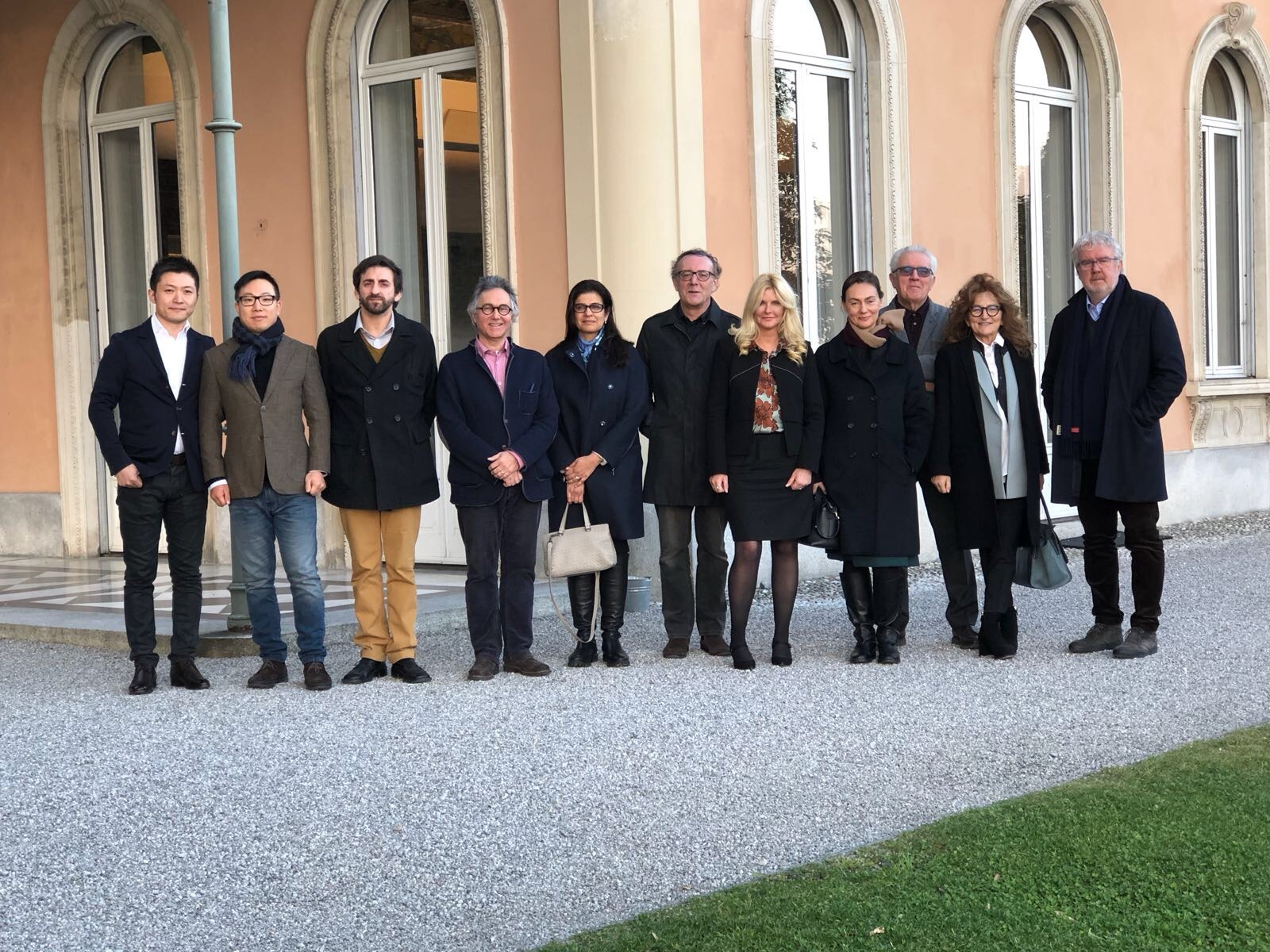 The judging panel