Go Modern collaboration with Vibieffe
Contemporary furniture retailer Go Modern has collaborated with luxury Italian furniture specialist Vibieffe to create a stylish sofa bed, exclusive to Go Modern, which is currently on display in their Kings Road showroom.
Happy is a two-seater design that looks for all the world like the up-market, high quality, contemporary sofa that it is. But it's also so much more.
Within its sturdy tubular steel frame, and deep sumptuous foam and feather cushions, lies the answer to a good night's sleep: A highly sophisticated bed mechanism with a comfortable 13 cm sprung mattress ingeniously hidden inside the sofa base. Happy is also good looking enough to take centre-stage in the living room, spare bedroom or guest room. Happy is, quite possibly, the sofa bed of dreams.
And to add to the all-round happiness factor, Go Modern is offering a special 15% off ALL Go Modern sofa beds until the end of October.  Simply use code HAPPY17 at the checkout, call them on 020 7731 9540, or talk to one of the team when you're in the showroom.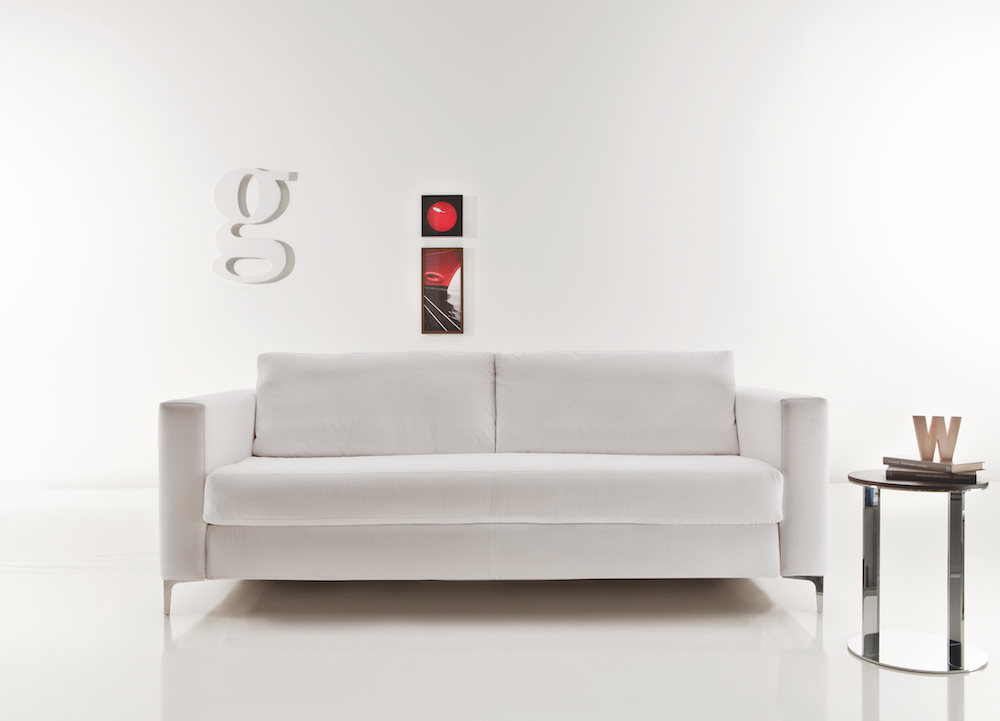 Happy
Happy - extended as bed